Instructors and ambassadors
Prospective WorldCoaches are trained by a qualified and experienced KNVB instructor. Meanwhile, local instructors have become active in a number of regions, providing introductory courses for future WorldCoaches. These local instructors have moved up from coach to teacher within the WorldCoaches training programme.
Sometimes, the instructors are accompanied by our ambassadors. These are football legends - former international players from the Netherlands and abroad - who support this KNVB initiative. The presence of these ambassadors inspires both coaches and children alike. It also generates publicity at football clinics and other events.
Training to be a WorldCoach – what does it look like?
The WorldCoaches training course kicks off with basic football training methods. These include drills with the ball, in line with the KNVB's football philosophy. Football activities are key to the training, but equally important are the integrated life skills. The courses give future WorldCoaches the practical tools they need to be able to inspire young players at training sessions and guide them in their personal and social development.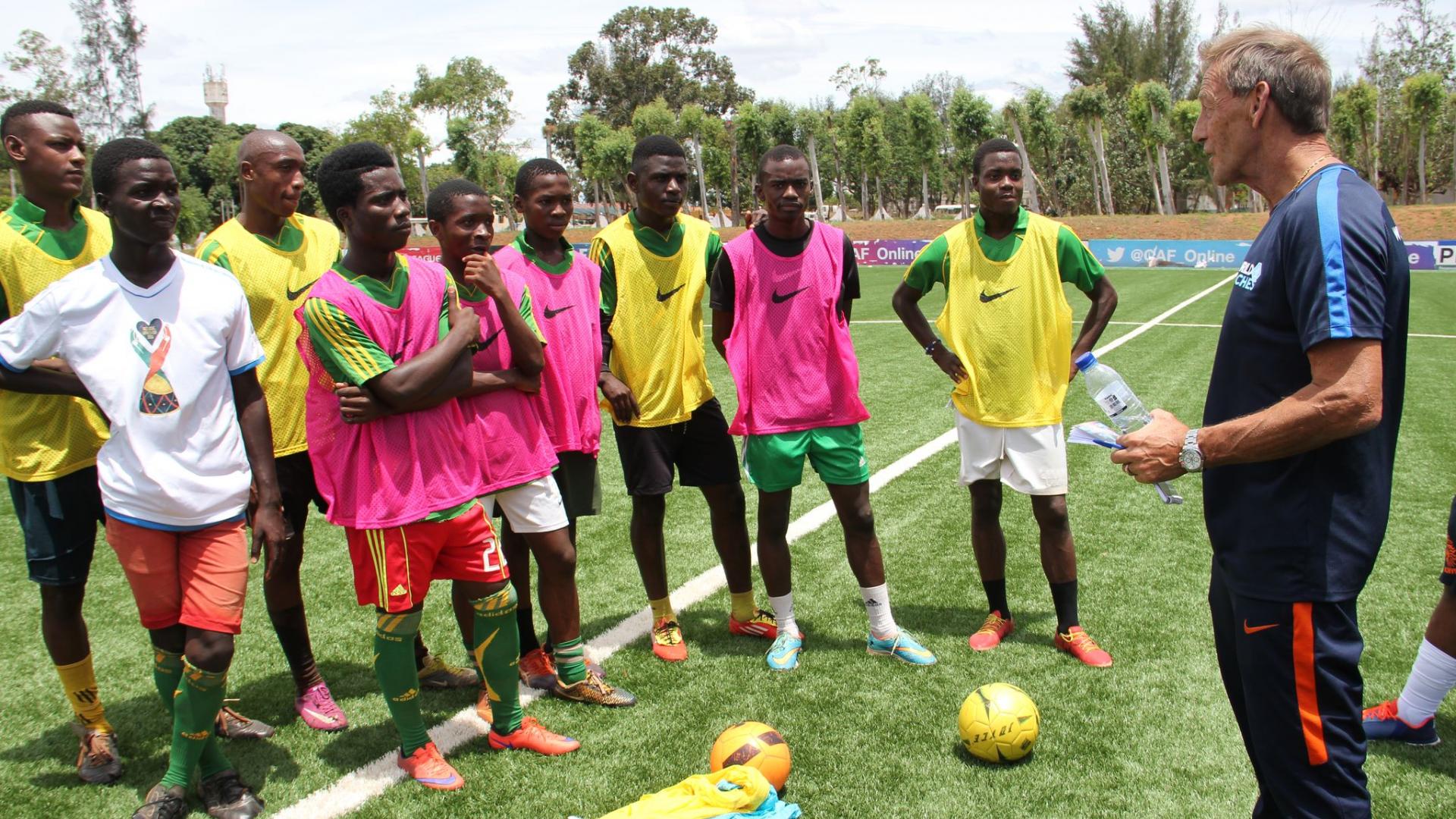 The introduction course takes five days. After that, the coaches start their practical implementation. After a few months they come together again to hone their skills and deepen their knowledge. A KNVB instructor will be on hand to provide guidance and practical assistance with the challenges they have encountered. New WorldCoaches receive a certificate when they have successfully completed their training.
A sustainable network of coaches and instructors
WorldCoaches can progress from the Basic and Advanced levels all the way up to the role of Coach of Coaches. Reaching the final stage means they are ready to act as a role model for other prospective WorldCoaches. Finally, a small group of experienced WorldCoaches will grow to become a local WorldCoaches instructor who can lead courses for new coaches. All this creates a sustainable network of coaches and instructors.