Best practises
A selection of completed WorldCoaches programmes can be found below.
Football for Water
This programme aims to improve the health of 520,000 schoolchildren and their families. The partnership focuses on providing safe and sustainable water facilities to more than 600 schools in Ghana, Mozambique and Kenya. In addition, the programme works to improve football pitches at all these schools. It creates boys' and girls' teams playing under the supervision of the trained WorldCoaches. KNVB WorldCoaches organises football events at schools to create awareness about healthy life skills (such as washing hands and personal hygiene). It is a playful way to achieve sustainable behavioural change in these children.
"Before the inception of the program, my school encountered many environmental problems, like open defecation and improper disposal of waste. Now there is a massive improvement in this due to the work we do in the school as WorldCoaches." Mohammed Awal Hussein – Local WorldCoaches instructor in Ghana.
Countries: Kenya, Ghana and Mozambique
Partnership: Ministry of Foreign Affairs, Aqua for All, AKVO, Unicef, VEI
Duration: 2012 - 2019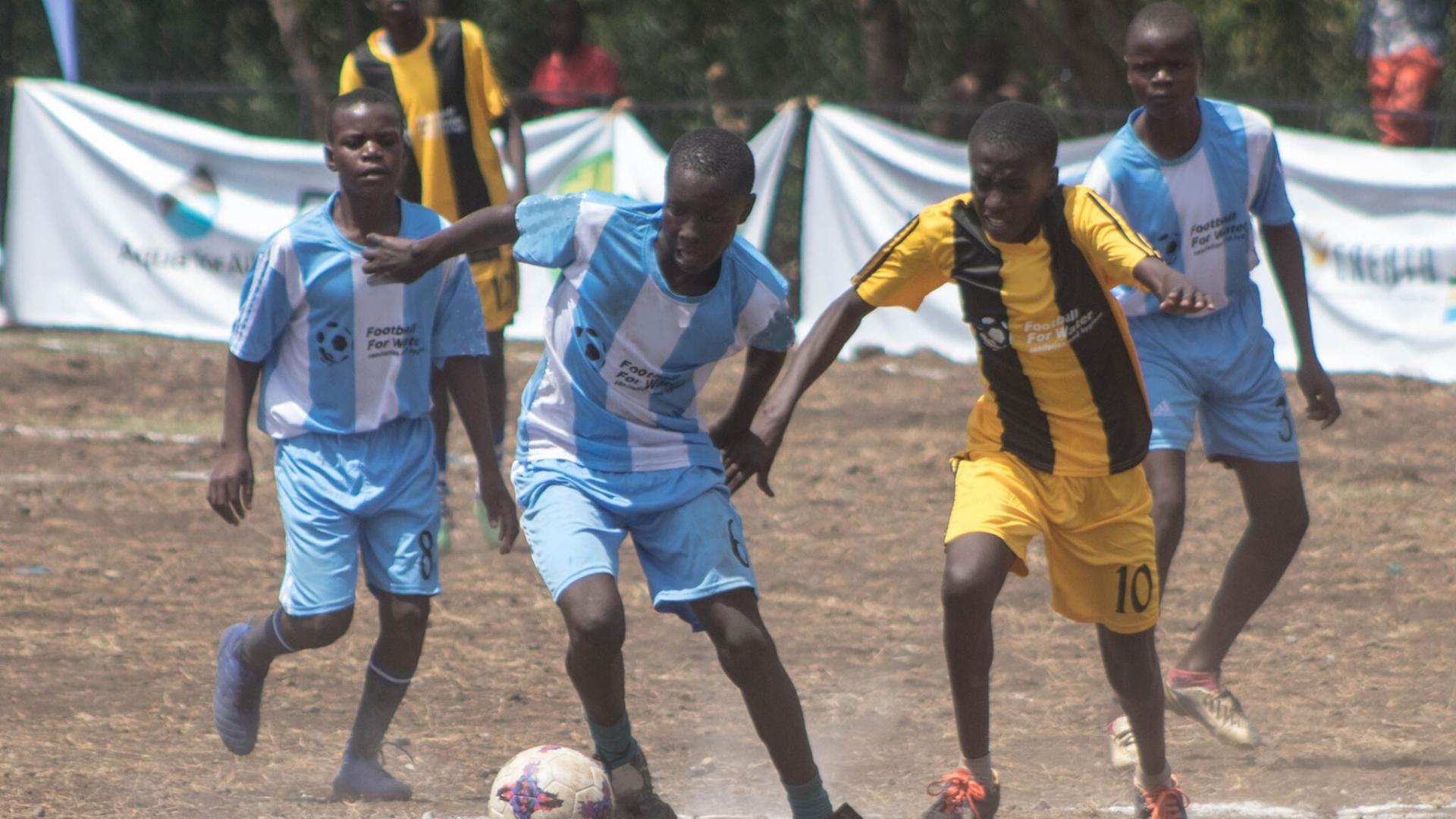 Sports and Humanitarian Assistance
In Lebanon, home to millions of refugees, football is a vehicle for building bridges between different ethnic groups and different nationalities. Sports and Humanitarian Assistance is a partnership with War Child Holland and Right to Play Lebanon, under which youth coaches are trained to become WorldCoaches promoting social stability in their communities by organising football and life skills training for Lebanese, Syrian and Palestinian children. These children convene on the football pitch where they get to know each other better by playing together and by learning to respect each other's differences. These lessons have a ripple effect outside the pitch.
"Football forgets social issues related to nationality, religion, gender and origin." Kawsar Seif – WorldCoach in Lebanon.
Countries: Lebanon
Partnership: Ministry of Foreign Affairs, War Child, Right to Play Lebanon
Duration: 2016 - 2019