Events
In the years to come, the KNVB will focus on preparing bids to host major international events in the Netherlands.
In recent years, the Netherlands has established a solid reputation when it comes to the organisation of events. UEFA and FIFA consider the KNVB as a reliable and stable partner.
Examples of international events hosted by the Netherlands are the 2000 European Championship, the Under-20 World Cup in 2005, the European Under-21 Championship in 2007 the Europa League Final in 2013 and most recently, WEURO 2017.
Netherlands Sports Minister Bruno Bruins about the Women's World Cup 2027: If the KNVB takes up the challenge and wants to go for it, I will, of course, do my best to find ways to support this.
In the near future, Amsterdam will play an important role as a host of one of the cities where UEFA EURO 2020 matches will be played. The Netherlands capital will be one of the twelve host cities, while the International Broadcast Center (IBC) will be housed nearby.
In the coming years, the KNVB will be bidding to host the rights to the organisation of international events in the Netherlands, building on a beautiful legacy such as WEURO 2017.
Events are meant for the fans. Everyone who supports the Dutch national team should have the opportunity to cheer them on at a World Cup or European Championship held in the Netherlands.
Lasting legacies
Attending a European championship or World Cup match is, for many, an experience of a lifetime. Below is an overview of the events that the KNVB wants to organise in the Netherlands over the next decade. We are in different phases of development for each of these events.
The KNVB is exploring the possibility of hosting these events, together with partners and other stakeholders. This will create a broad basis of support for the tournament, as we will be organising it together with the Netherlands as a whole.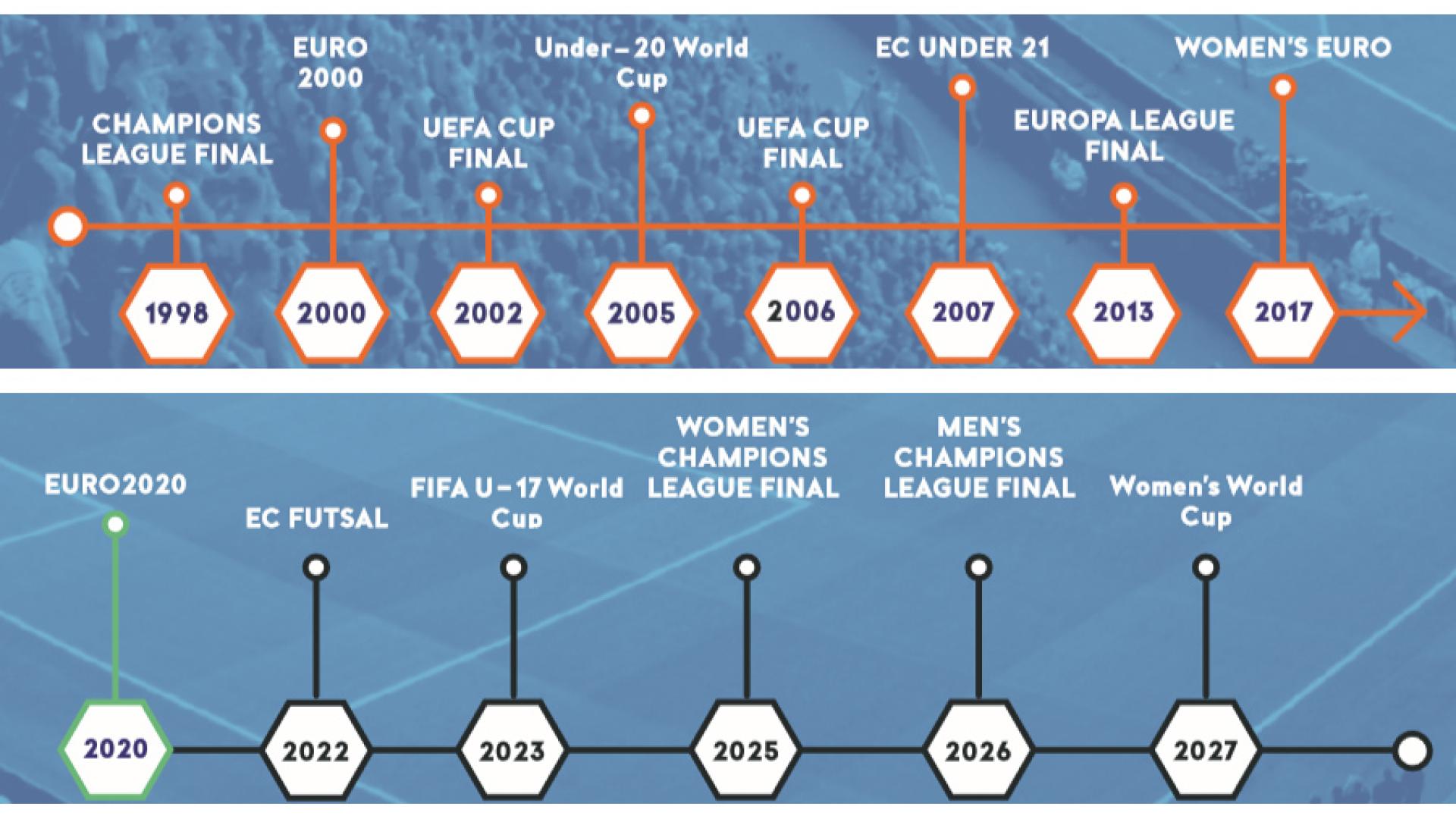 We seek to create events with lasting legacies. The KNVB believes that the legacy of each football event in the Netherlands must be positive and long-lasting. This can only be achieved if all parties cooperate.
For more information, please contact: