Diversity in football
Football is for everyone, irrespective of colour, race, religion, gender or sexual orientation. Everyone should feel welcome in football. The KNVB is committed to diversity and inclusion in football and stands up against discrimination and exclusion. 
Inclusion is a state of being valued, respected and supported. It's about ensuring the right conditions are in place for each person to achieve his or her full potential.
Acceptance
No football association can force people to accept or appreciate differences in ethnicity or sexual orientation, but efforts can certainly be made to encourage and foster respect for others.

It is in situations where emotions run high, for example when hard-fought games are won or lost, that negative sentiment about another social groups can become manifest. The challenge is to talk to each other and make issues open to discussion. And accept that people are different and behave differently. What we have in common is our passion for football. It's a binding force that can be used in a positive way.
Respect in sport
The KNVB promotes a culture of connection within football clubs and encourages communication between clubs about diversity. It organises workshops for trainers and coaches which stress the importance of team building from an early age and the creation of a safe environment together on and around the pitch.

Diversity has become a key theme at the KNVB Academy. Discrimination and gay acceptance issues have been included in the certification criteria for youth training courses in both amateur and professional football. Clubs must draw up an anti-discrimination and/or anti-racism policy as part of their license application requirements.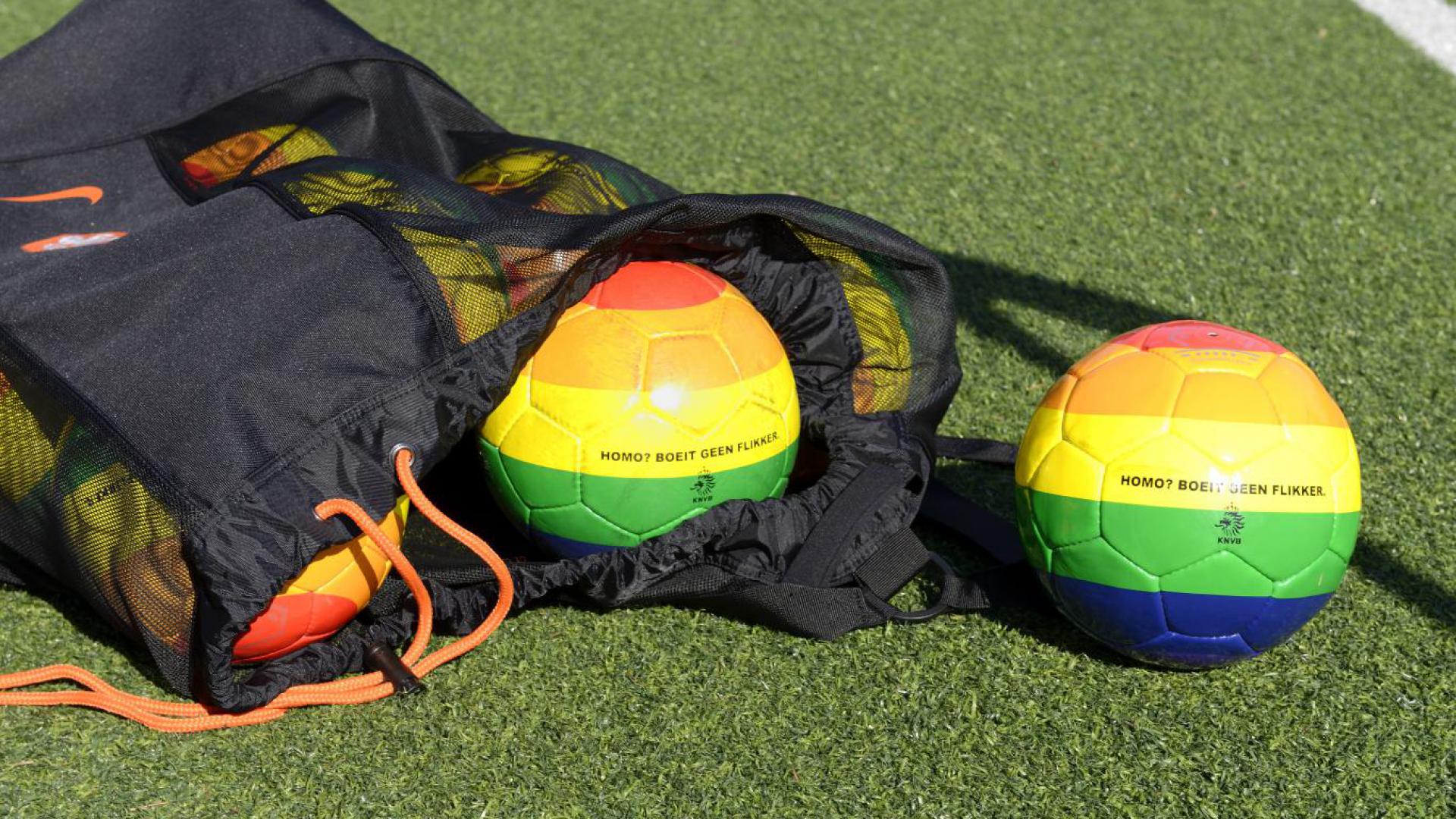 Discriminatory slogans
The KNVB does not accept homophobic slurs or any other insulting or discriminatory crowd chants. It is working together with clubs and supporters' groups to curb offensive chanting directed at minorities. Measures range from instant pleas asking fans to stop their aggression to match suspensions and disciplinary sanctions.

The KNVB is closely collaboration with the John Blankenstein Foundation on the gay acceptance issue. In addition, it has joined other sports associations and the Netherlands Olympic Committee/Dutch Sports Federation (NOC*NSF) in the campaign 'Towards a safer sports climate', which has adopted diversity as the new theme for the 2017-18 season.
Hotline
NOC*NSF has published information about sexual diversity in sports, including advice to transgenders. It has also set up a hotline (Vertrouwenspunt Sport), which serves as a contact point where footballers or other athletes can report or ask questions about suspected infringements of the rules, misconduct or any other violations of the overall values and standards of the sport.

The hotline offers advice from counsellors and guarantees 100% confidentiality. The KNVB also has a confidential contact person (Vertrouwenscontactpersoon) who footballers or clubs can turn to, to ask questions or report misconduct.

Something bothering you? Call the Vertrouwenspunt Sport on 0900 – 202 55 90 (standard phone charges).