Countering illegal ticket sales
The KNVB and all professional football clubs are committed to substantially reducing black market ticket sales (tickets sold through unofficial channels). Unfortunately, it happens all too often that tickets are touted and re-sold illegally at extortionate prices.
These practices make it more difficult for football fans to get tickets at a regular price. Safety risks may occur when fans of opposing sides are seated next to each other as a result of these illegal sales. In addition, black market ticket sales may enable people under banning orders to gain access to the stadium. For all these reasons, the KNVB is in favour of effective measures to counter the illegal resale of match tickets.
Our measures to curb black market sales
Under standard KNVB terms and conditions, the governing body and the member clubs can block tickets bought illegally. Anyone who sells tickets outside their inner circle of family and friends will be in violation of these standard conditions. This can lead to the tickets being declared invalid and / or an 18-month nationwide stadium ban including a fine of up to € 450. Offering tickets on the Dutch sales website Marktplaats.nl is considered an example of sales outside a person's inner circle.

The KNVB actively trawls Marktplaats.nl for any illegal ticket advertisers. More than 1,000 illegally re-sold tickets were blocked at recent Netherlands matches.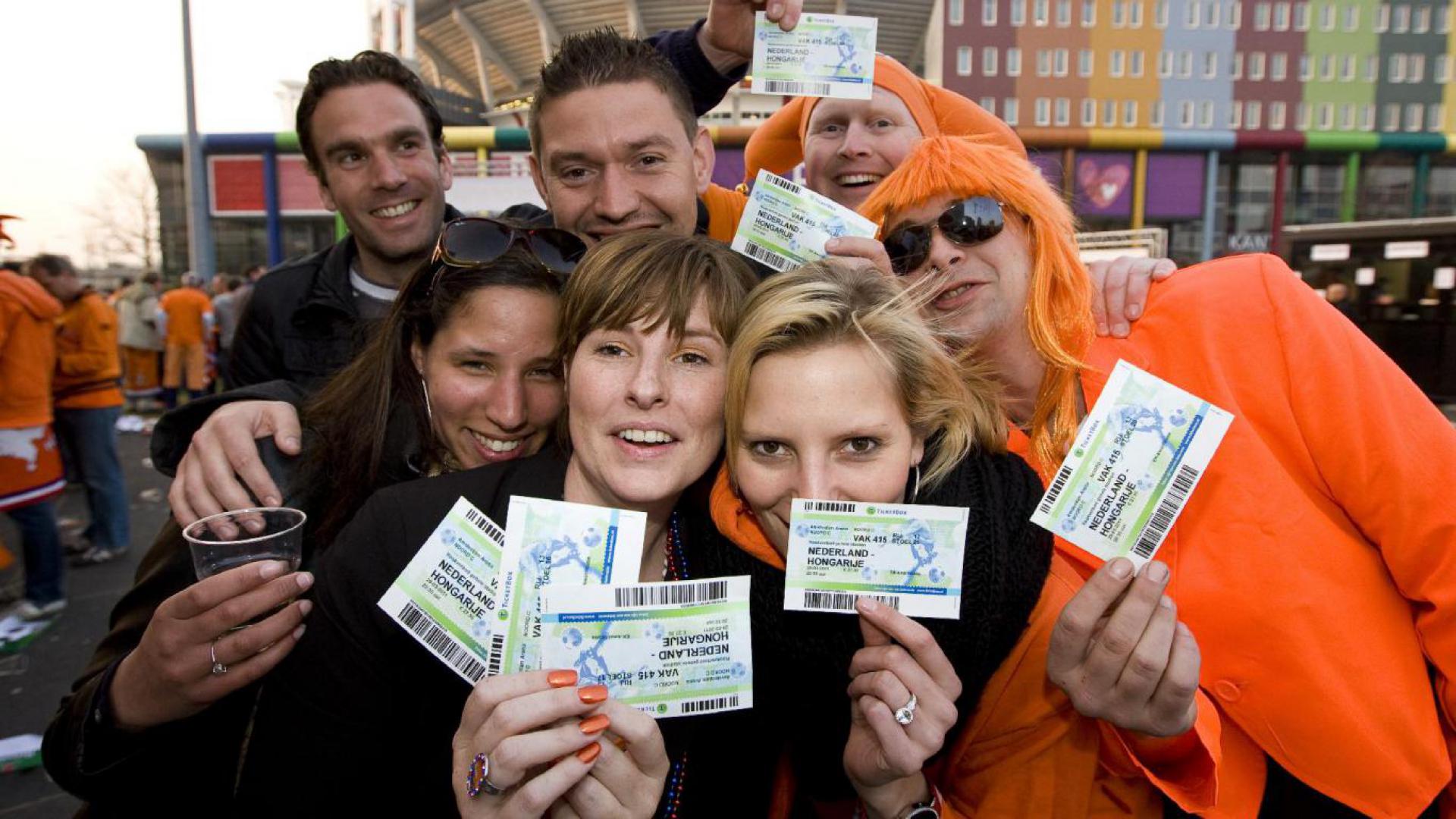 The KNVB recommends that you always buy tickets from the authorised sales channels. Tickets sold through officially recognised organisations (websites / stadium box offices) never carry extra charges and can never be blocked.