Our partners
As part of the WorldCoaches programme, KNVB has teamed up with various types of organisations. At local level, these are usually small organisations specialised in using sports for development. In addition, we work together with other football associations, companies and international development organisations such as Right to Play, UNICEF and War Child.
KNVB develops the programme, provides knowledge and expertise, and supplies the equipment needed for the courses. KNVB invests in the programme, but most of the funding comes from partners such as the Dutch Ministry of Foreign Affairs, UNICEF, Philips and other organisations looking to invest in the power of football.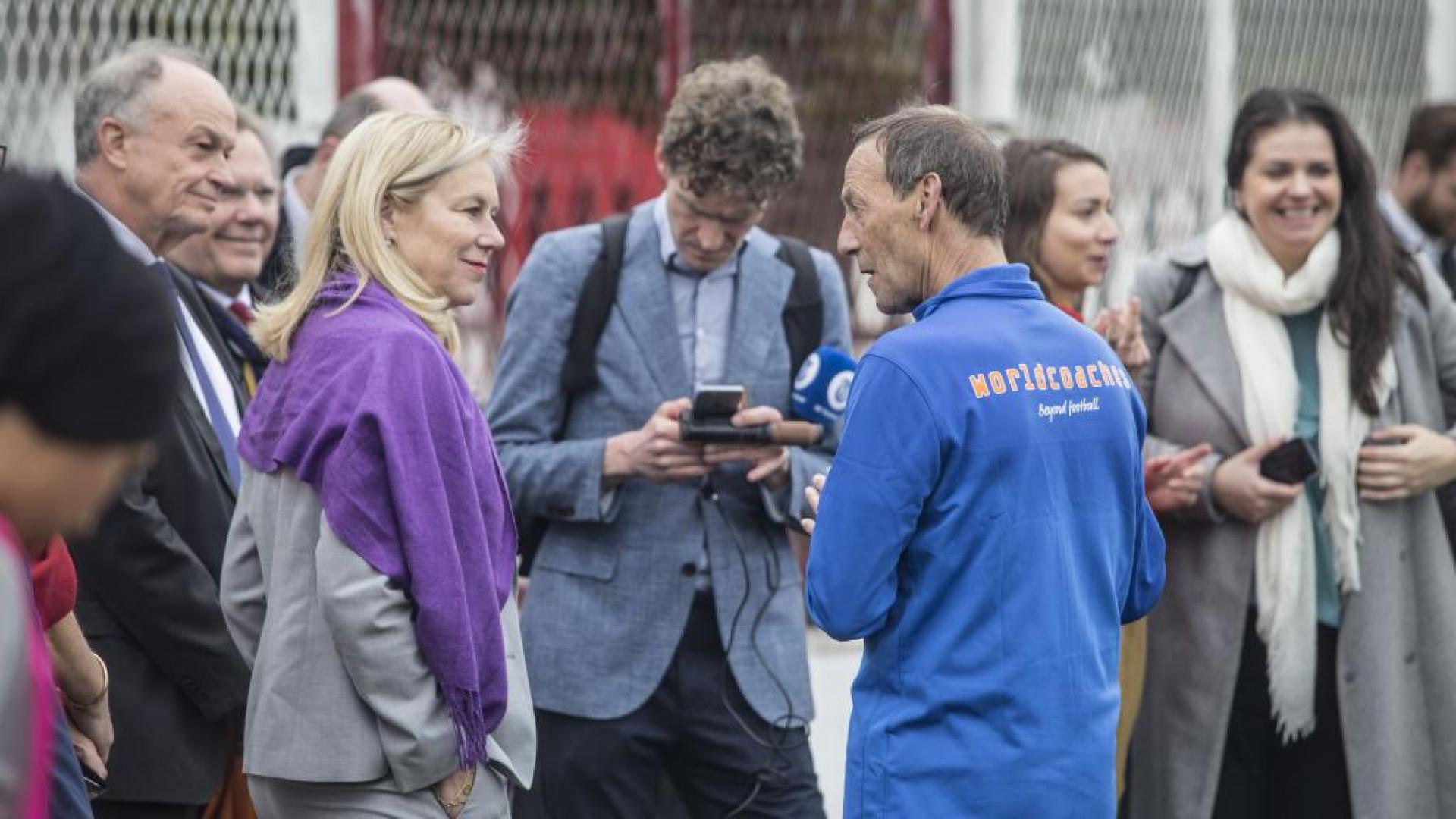 "The idea is to transform the community. I am working together with different organisations to see how we can help each other, by identifying our challenges and possibilities. How do we achieve the most impact? Cooperation is key." Francis Ojilo – Local WorldCoaches instructor in Kenya.