Our projects
The WorldCoaches programme is a KNVB initiative that closely collaborates with ministries, corporates and both social and local organisations. Through requests or by own initiative. The programmes mentioned below focus on a specific theme or on a particular target group.
Youth Employability, Leadership & Participation
The 'Arab Spring' has brought about major changes in the North African region and the Middle East. This programme focuses on young people in these countries, who have often been confronted with all kinds of new challenges in the aftermath of the revolution. These youngsters have little perspective; they face constant protests and conflict as well as high unemployment, especially among their age group. In these circumstances, football offers a structure in which young people can actively participate, in which they can develop leadership skills and life skills, which help them create better opportunities for themselves.
Country: Tunisia (possible expansion in the region)
Partnership: Ministry of Foreign Affairs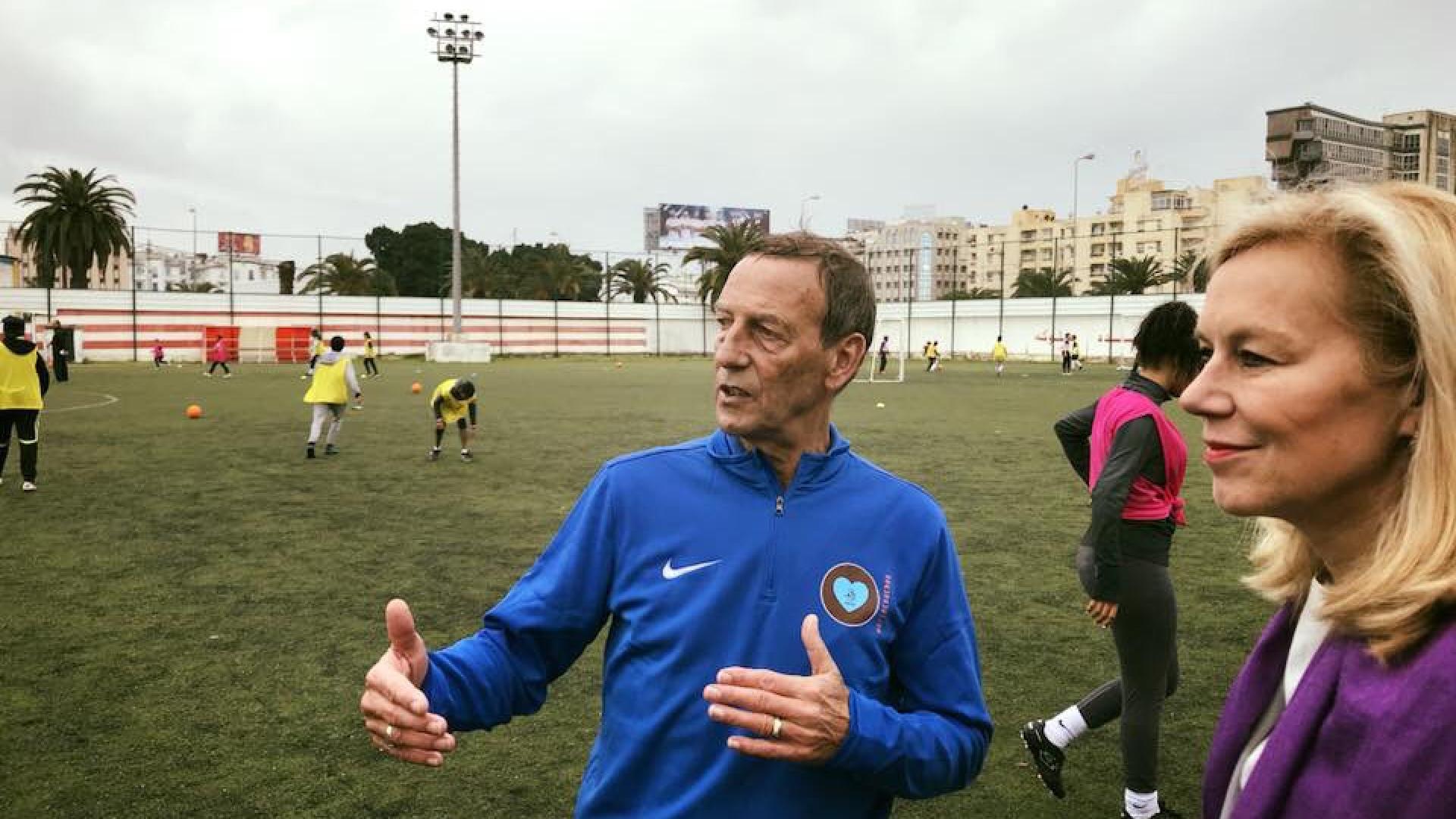 Football for Water
This programme aims to improve the health of 520,000 schoolchildren and their families. The partnership focuses on providing safe and sustainable water facilities to more than 600 schools in Ghana, Mozambique and Kenya. In addition, the programme works to improve football pitches at all these schools. It creates boys' and girls' teams playing under the supervision of the trained WorldCoaches. KNVB WorldCoaches organises football events at schools to create awareness about healthy life skills (such as washing hands and personal hygiene). It is a playful way to achieve sustainable behavioural change in these children.
"Before the inception of the program, my school encountered many environmental problems, like open defecation and improper disposal of waste. Now there is a massive improvement in this due to the work we do in the school as WorldCoaches." Mohammed Awal Hussein – Local WorldCoaches instructor in Ghana.
Countries: Kenya, Ghana and Mozambique
Partnership: Ministry of Foreign Affairs, Aqua for All, AKVO, Unicef, VEI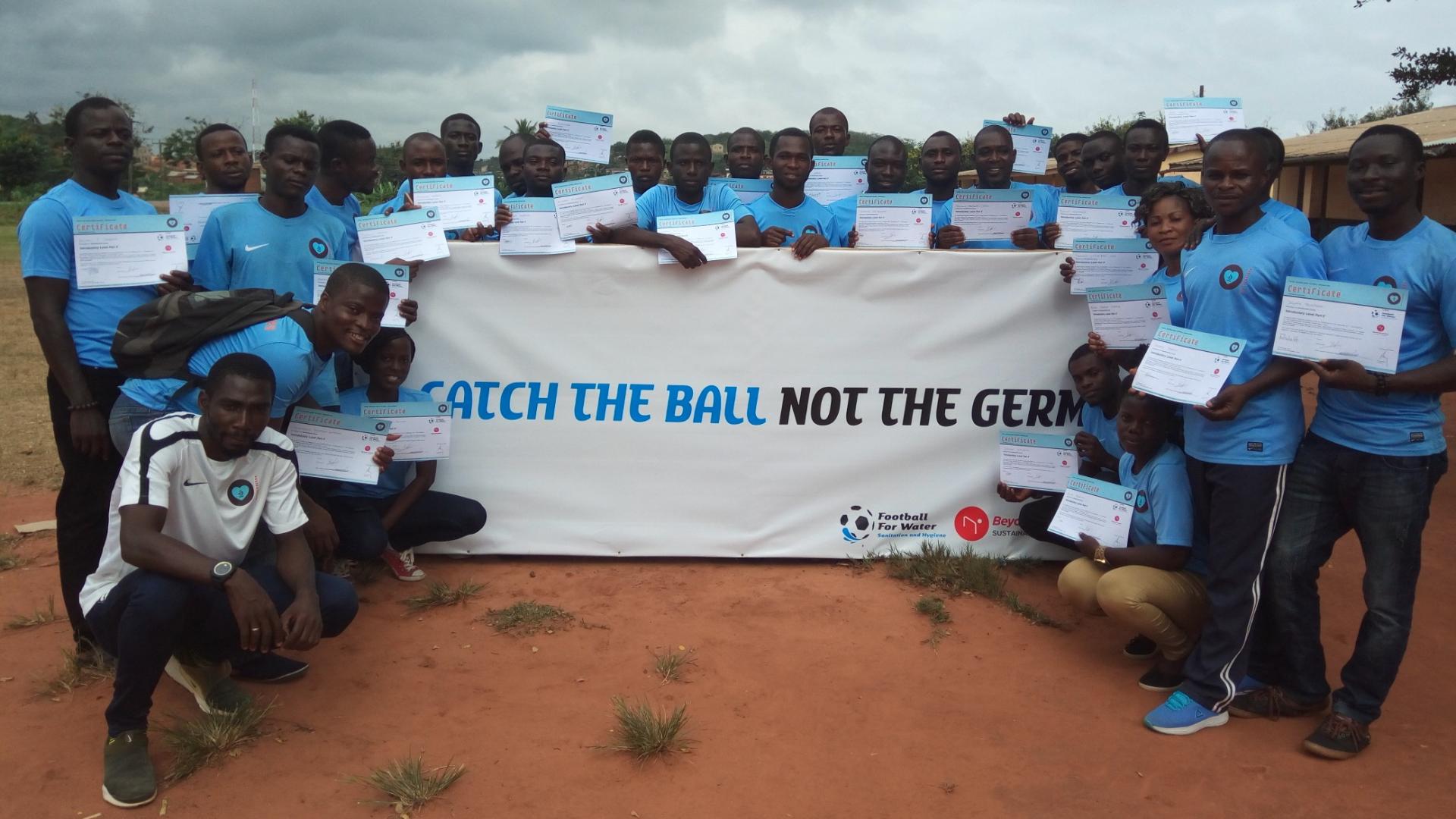 Sports and Humanitarian Assistance
In Lebanon, home to millions of refugees, football is a vehicle for building bridges between different ethnic groups and different nationalities. Sports and Humanitarian Assistance is a partnership with War Child Holland and Right to Play Lebanon, under which youth coaches are trained to become WorldCoaches promoting social stability in their communities by organising football and life skills training for Lebanese, Syrian and Palestinian children. These children convene on the football pitch where they get to know each other better by playing together and by learning to respect each other's differences. These lessons have a ripple effect outside the pitch.
"Football forgets social issues related to nationality, religion, gender and origin." Kawsar Seif – WorldCoach in Lebanon.
Countries: Lebanon
Partnership: Ministry of Foreign Affairs, War Child, Right to Play Lebanon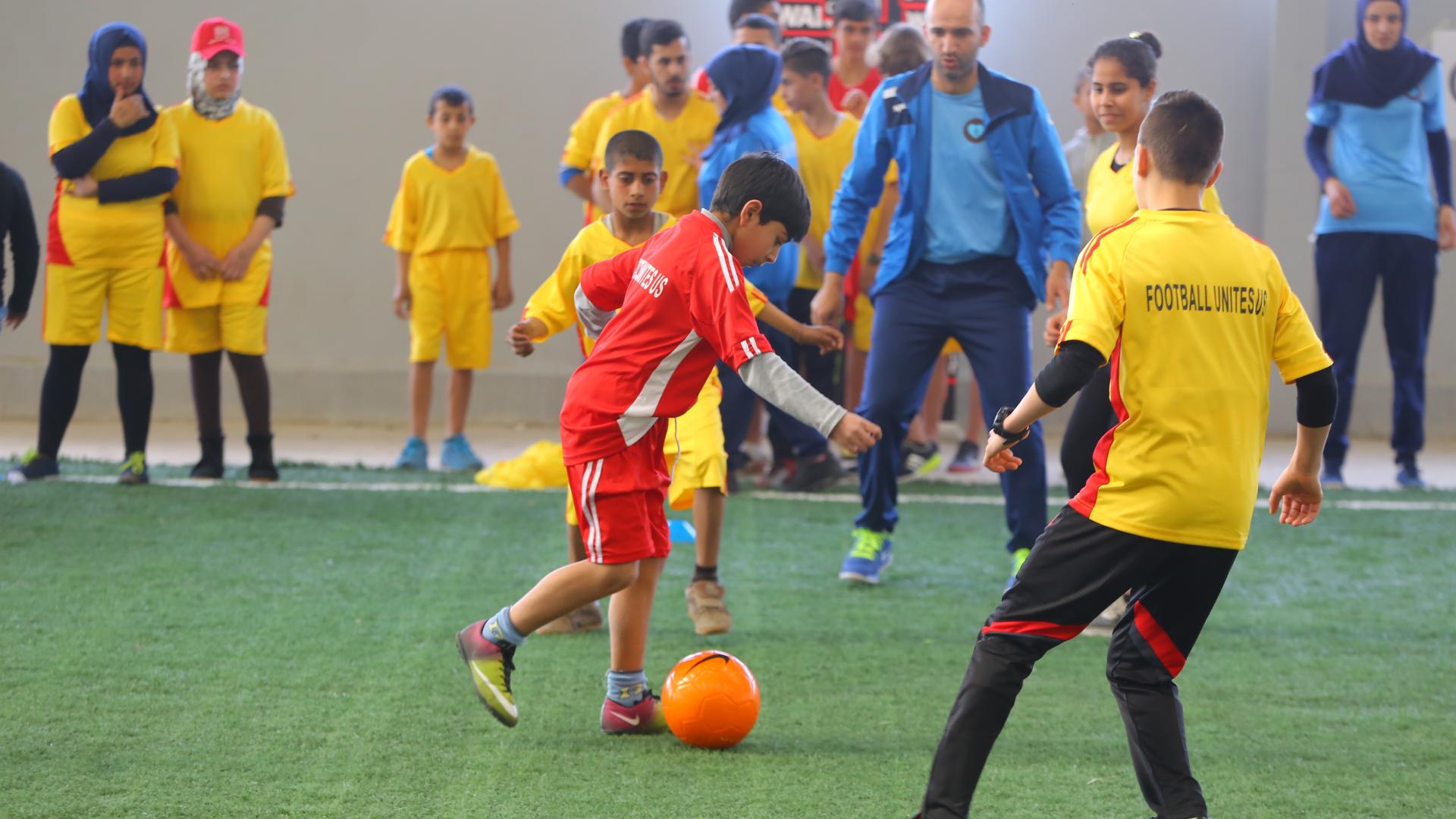 Sport for Development
The Sport for Development programme is a collaboration between KNVB, International Sports Alliance and Right to Play in nine emerging countries. Their shared ambition is to improve the position of vulnerable citizens, in particular disadvantaged children, girls and women, by using the power of sport. The KNVB trains local coaches who work with children in their communities. The programme uses sports and life skills activities as tools in these communities to improve the health and personal development of young people, particularly girls.
Countries: Kenya, Mali, Egypt, Mozambique, South Africa, Indonesia, Suriname, Palestine, India
Partnership: Ministry of Foreign Affairs, ISA, Right to Play