The Netherlands national CP Football team will take on face Ireland, Northern Ireland, Denmark and Germany at this summer's European Championship, to be held at the KNVB Campus. That was the outcome of the draw in Zeist on Thursday.
It was performed by Heinrich Welling, KNVB Competitions Manager, in the presence of tournament ambassador Stephan Lokhoff, national coach Max Raeven, Netherlands captain Jeroen Schuitert and Tom Langen on behalf of the IFCPF. England, who will play the Netherlands in two friendlies on Friday and Sunday, were represented at the draw by national manager Andy Smith and captain Matthew Crossen.
Ukraine head Group B
The Netherlands are seeded head of Group A. The head of Group B are one of the favourites: Ukraine. They face England, Russia, Finland and Spain. The group winners and runners-up will proceed to the semi-finals. The opening match of the 2018 CP-Football European Championship will be between archrivals Germany and Germany. The tournament is held from 25 July to 5 August.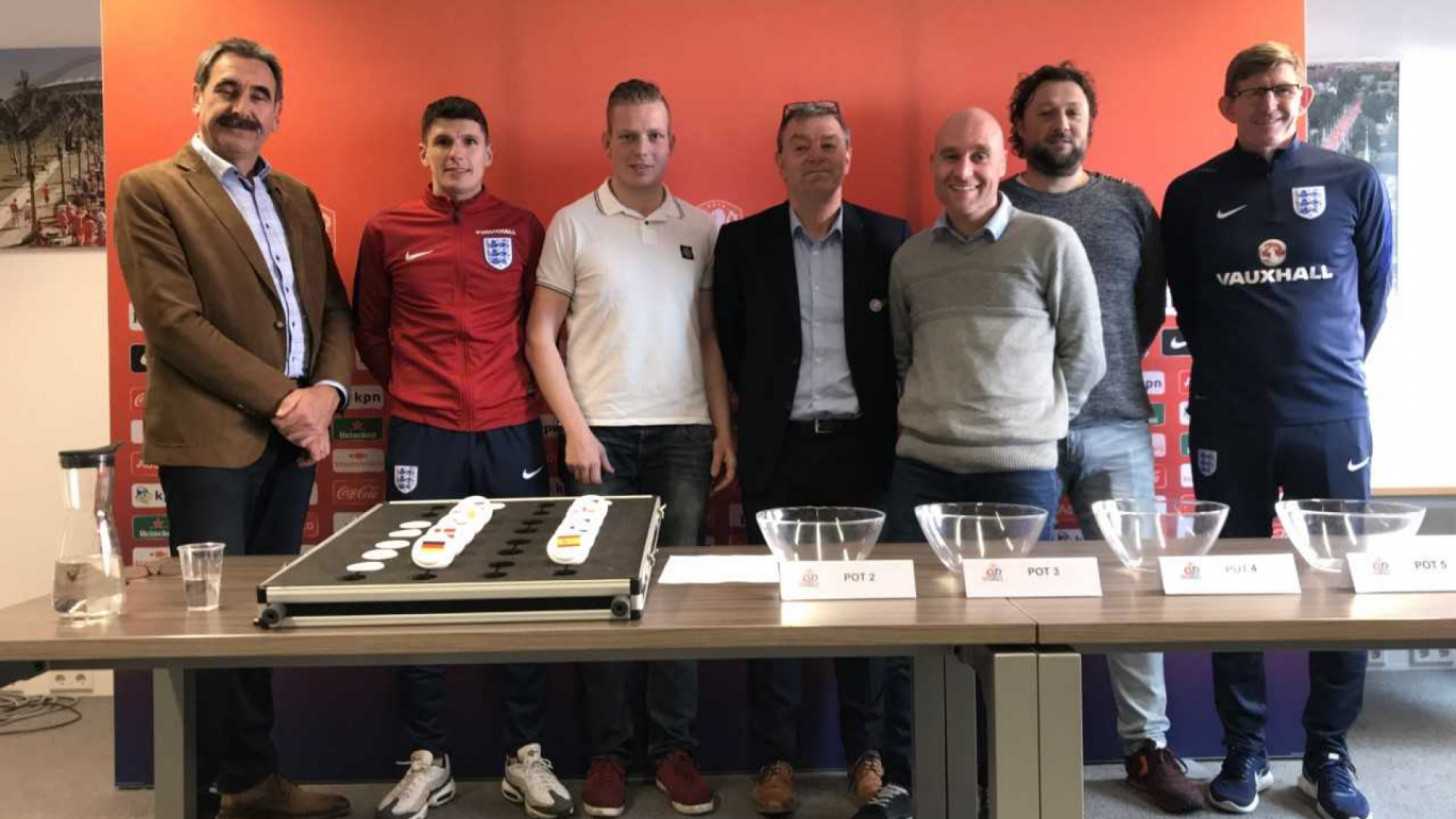 National coach Max Raeven was pleased with the outcome of the draw. "There's one happy person here and that's me." The other group, with Ukraine, England and Russia, looks a lot tougher. "But it won't be easy for us", Raeven says. "We recently suffered heavy defeat at the hands of Ireland. I am curious to see where we are now." The Netherlands manager knows less about the other teams in Group A, Northern Ireland, Denmark and Germany. "The Germans are investing heavily in the game, so we certainly shouldn't underestimate them."
Upcoming friendlies

The Netherlands team will play two friendlies against England at the KNVB Campus in the coming days before meeting Germany and Argentina later in April and June. "I'm looking forward to seeing how we measure up to these countries", says Raeven. "We are going to field a few new players, who haven't played in the national side before. And there will be two players returning to the squad. I am very curious to see how they will perform on the international stage."