Eredivisie
The Eredivisie is the highest and most important league in senior men's association football in the Netherlands. The competition is famed internationally for its attractive matches with many goals and for offering an attractive breeding ground for young talent.
When it comes to TV ratings, Dutch Eredivisie football continues to be ever so popular, which millions of fans following the matches each week, either at the stadium or at home on prime-time television.
Founded in 1956, two years after the start of professional football in the Netherlands, the Eredivisie is contested by 18 clubs, each meeting every other club twice during the season, once at home and once away. They vie for the national championship title, which allows the winner to compete on the highest European platform. Other berths for European club competitions are decided in play-off matches at the end of each season.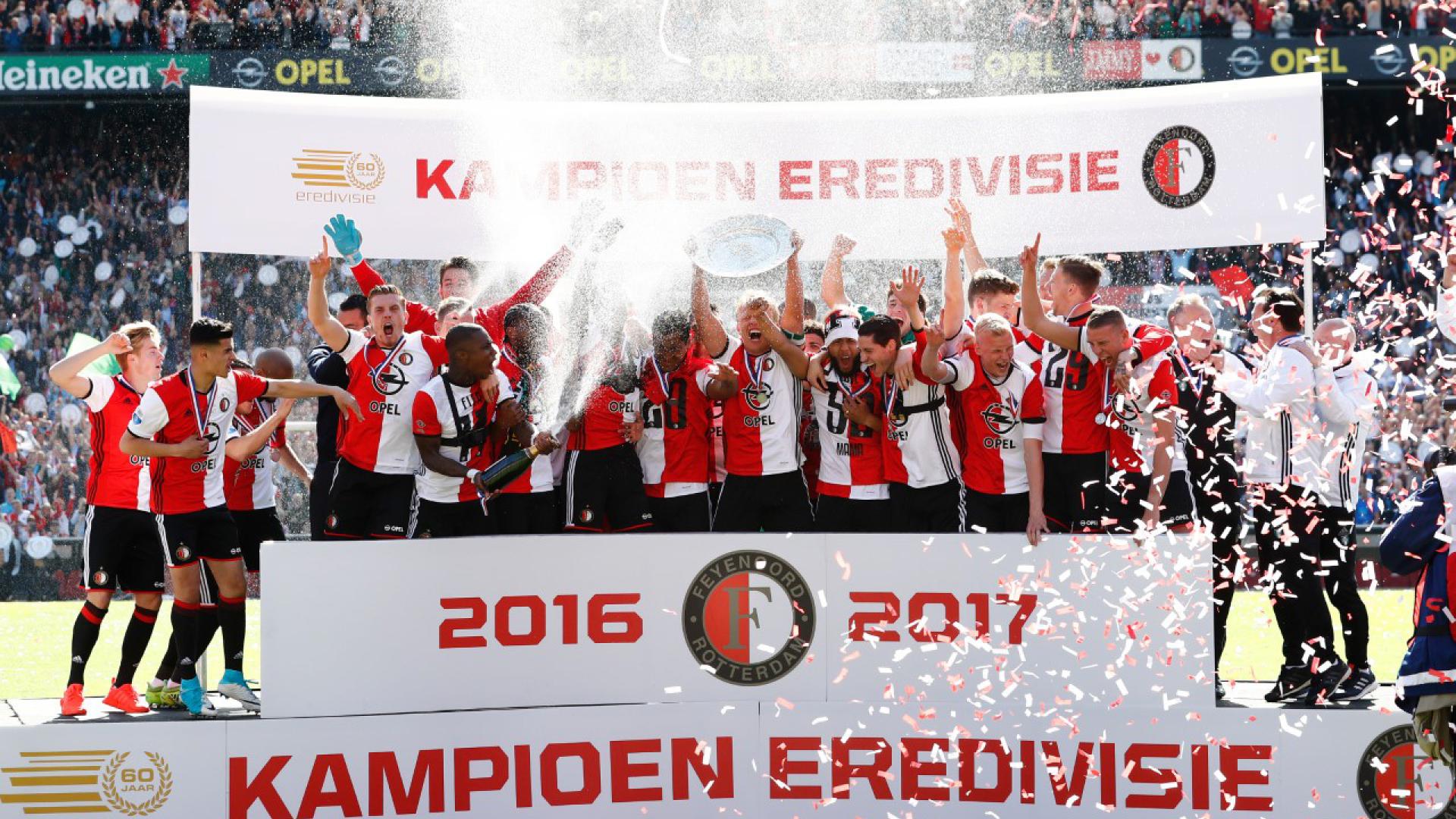 The club ending at the bottom of the Eredivisie is automatically relegated to the second highest league, the Eerste divisie (First Division). They trade places with the champions of the Eerste divisie. The next two clubs from the bottom of the Eredivisie go to separate promotion/relegation play-offs.
Titles and topscorers
Rotterdam side VV Concordia lifted the very first national title in 1889 after winning the district champions league. Ajax Amsterdam became the first Eredivisie champions and have also won most national titles (33).
PSV Eindhoven are next with 22, and Feyenoord follow with 15. Known as the 'Big Three' of Dutch football, these clubs have won all except for 6 national titles. These which went to DOS (later FC Utrecht in 1958), Sparta Rotterdam (1959), DWS Amsterdam (1964), AZ Alkmaar (1981 and 2009) and FC Twente (2010). See the complete list of Dutch champions below.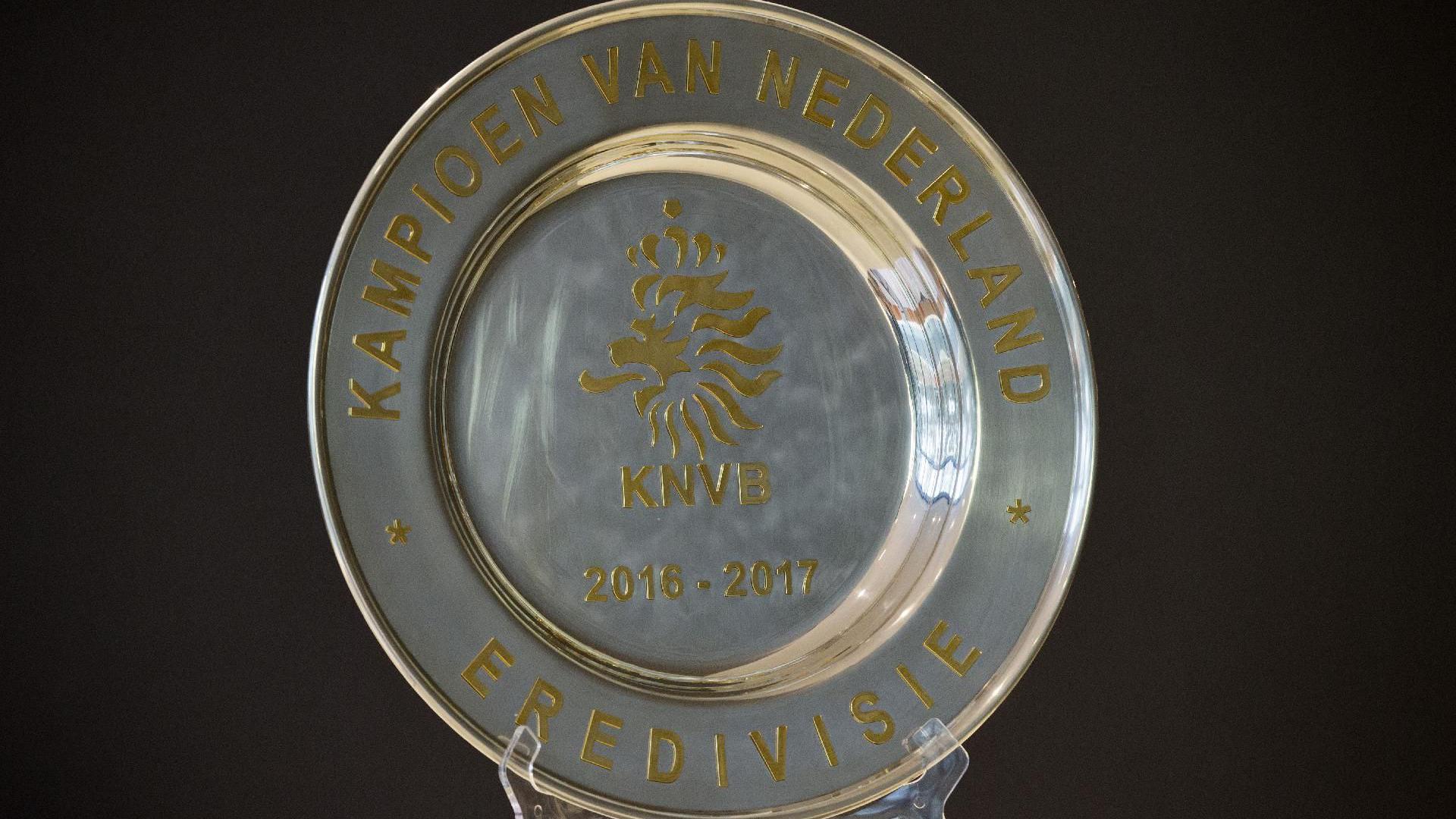 With 311 career goals in total, Willy van der Kuijlen holds the all-time Eredivisie goal record. Another PSV striker, Coen Dillen, hit the back of the net a staggering 43 times in the first year of the competition - still the national record.
Koos Waslander holds the record for the quickest goal in the Eredivisie, scoring after just eight seconds in 1982. Brazilian striker Afonso Alves set the record for most goals scored in a single match in 2007 when he netted seven times for sc Heerenveen in their 9–0 victory over Heracles Almelo.
Most goals were scored in the 1960 edition of De Klassieker (The Classic), between main Dutch rivals Feyenoord Rotterdam and Ajax Amsterdam, which ended in 9-5. The highest victory ever in the Eredivisie came in 1972 when Ajax trounced Vitesse Arnhem 12-1. The Amsterdam team also holds the record for most goals in a single Eredivisie season: 122 (1966-67 season).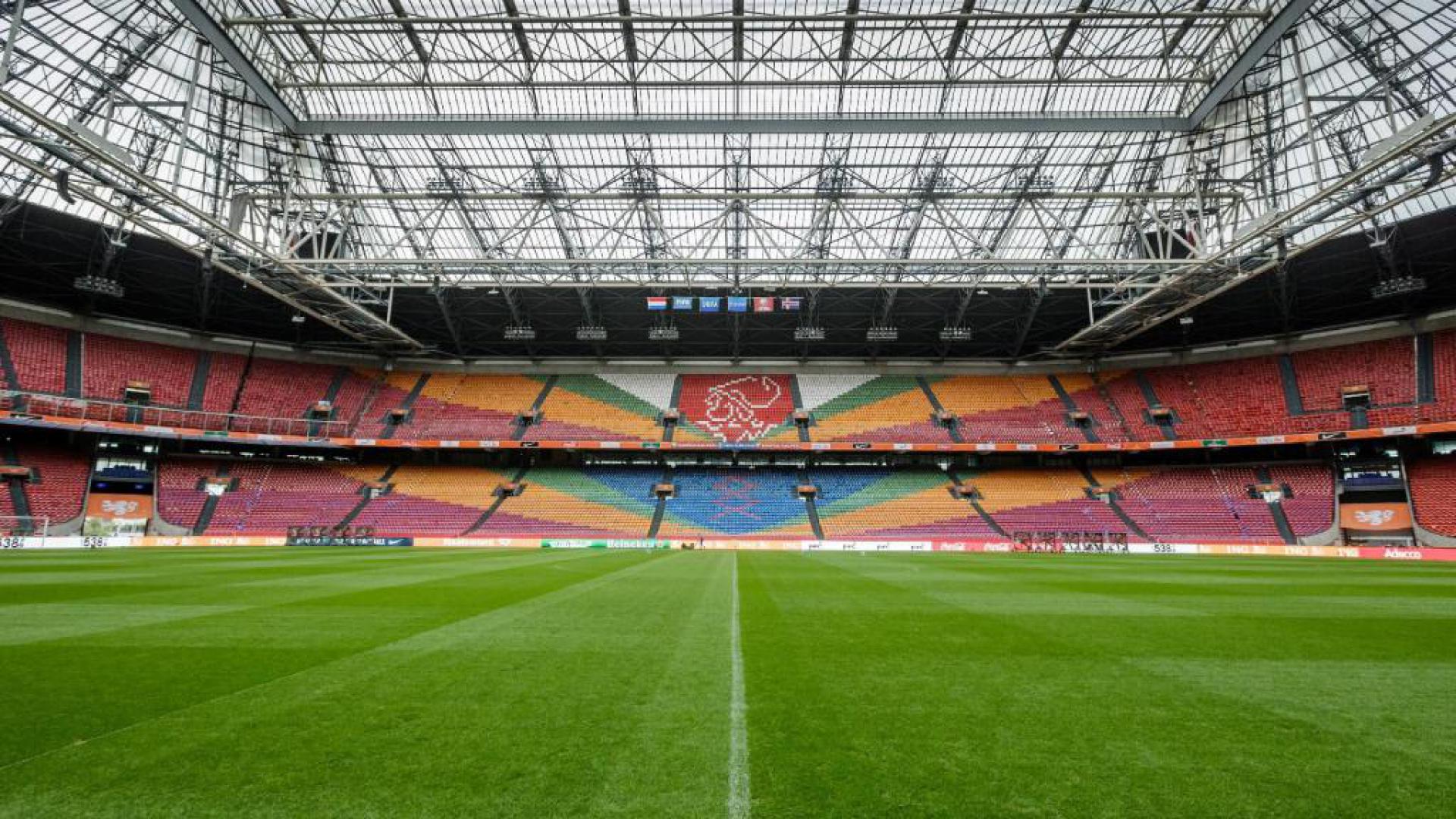 Schedule The Eredivisie fixtures schedule on Dutch website.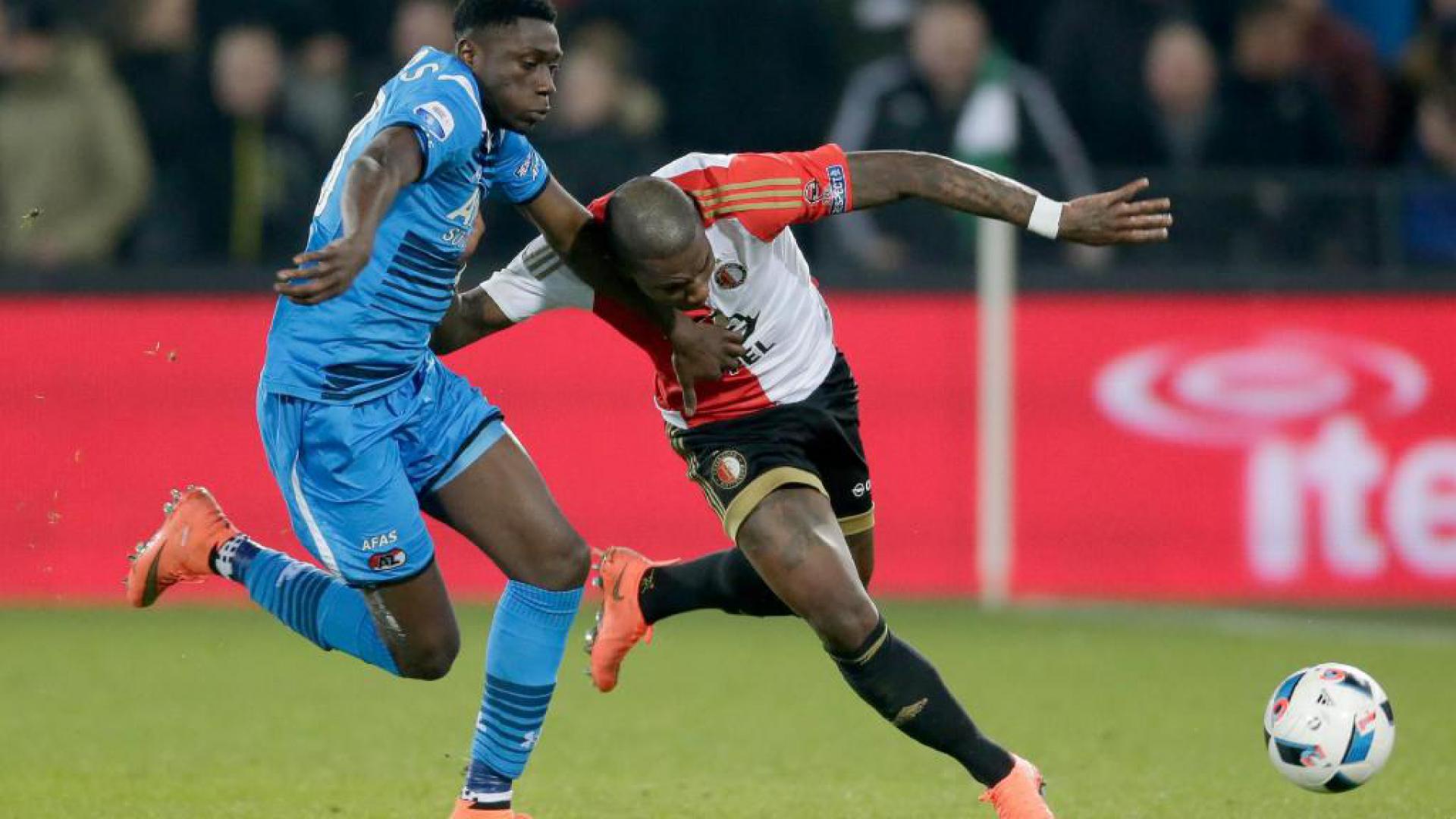 Results This season's Eredivisie results on Dutch website.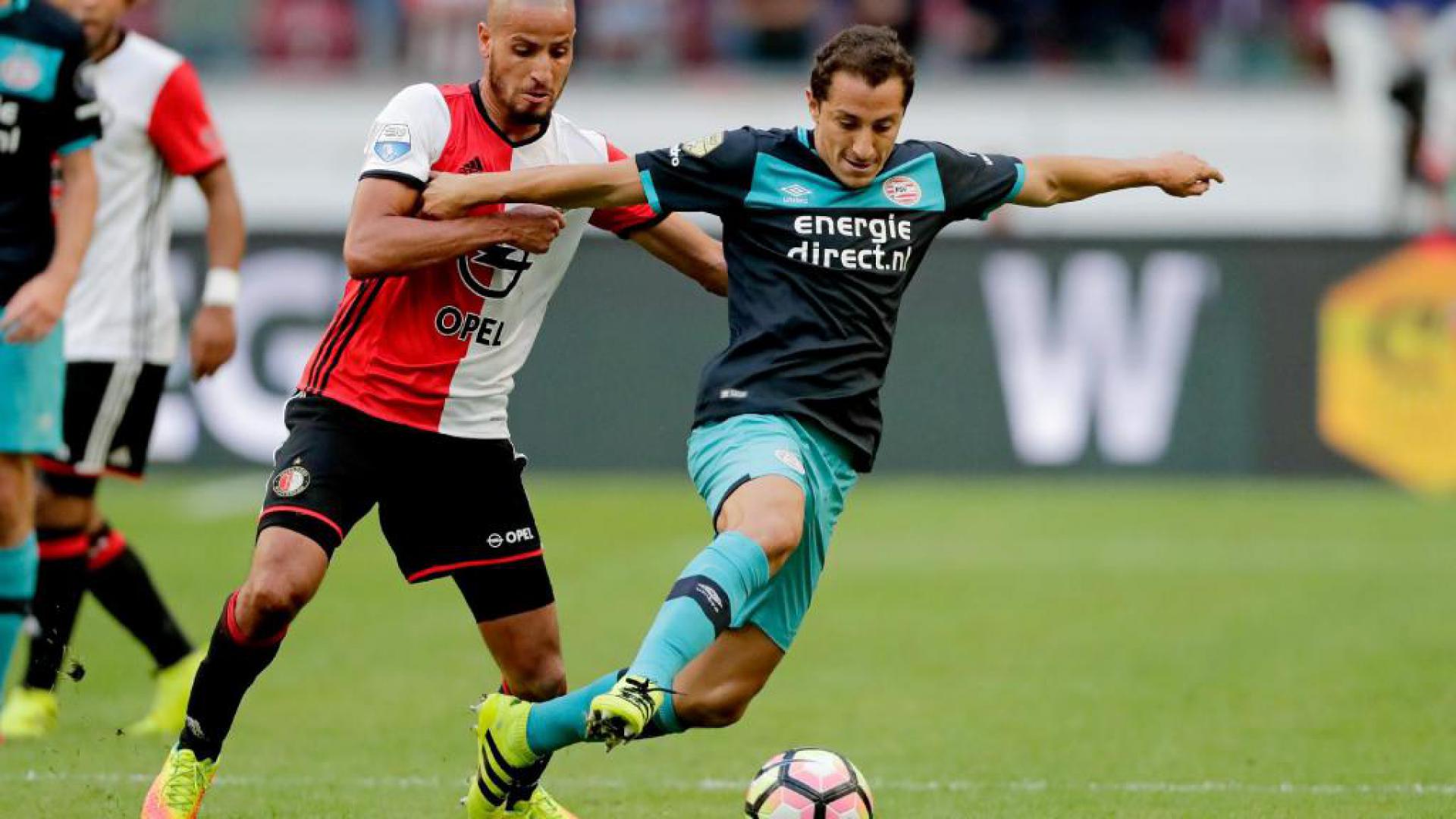 Standings Current Eredivisie standings on Dutch website.
Eredivisie winners
| Year | Eredivisie champions |
| --- | --- |
| 2017 | Feyenoord |
| 2016 | PSV |
| 2015 | PSV |
| 2014 | Ajax |
| 2013 | Ajax |
| 2012 | Ajax |
| 2011 | Ajax |
| 2010 | FC Twente |
| 2009 | AZ |
| 2008 | PSV |
| 2007 | PSV |
| 2006 | PSV |
| 2005 | PSV |
| 2004 | Ajax |
| 2003 | PSV |
| 2002 | Ajax |
| 2001 | PSV |
| 2000 | PSV |
| 1999 | Feyenoord |
| 1998 | Ajax |
| 1997 | PSV |
| 1996 | Ajax |
| 1995 | Ajax |
| 1994 | Ajax |
| 1993 | Feyenoord |
| 1992 | PSV |
| 1991 | PSV |
| 1990 | Ajax |
| 1989 | PSV |
| 1988 | PSV |
| 1987 | PSV |
| 1986 | PSV |
| 1985 | Ajax |
| 1984 | Feyenoord |
| 1983 | Ajax |
| 1982 | Ajax |
| 1981 | AZ'67 |
| 1980 | Ajax |
| 1979 | Ajax |
| 1978 | PSV |
| 1977 | Ajax |
| 1976 | PSV |
| 1975 | PSV |
| 1974 | Feyenoord |
| 1973 | Ajax |
| 1972 | Ajax |
| 1971 | Feyenoord |
| 1970 | Ajax |
| 1969 | Feyenoord |
| 1968 | Ajax |
| 1967 | Ajax |
| 1966 | Ajax |
| 1965 | Feyenoord |
| 1964 | DWS |
| 1963 | PSV |
| 1962 | Feyenoord |
| 1961 | Feyenoord |
| 1960 | Ajax |
| 1959 | Sparta |
| 1958 | DOS |
| 1957 | Ajax |