The Netherlands have been pitted against the current Futsal world and European title holders Portugal in Group A of UEFA Futsal Euro 2022. The other two teams in this group are Ukraine and the winners of the play-offs between Serbia and Belarus.
The Netherlands, who host the finals, will play their first match against Ukraine. Max Tjaden's men will face the winners of the playoffs on 19 January. The full fixture schedule with all kick-off times and venues will be announced on 19 October.
Draw in full
Group A: Netherlands (hosts), Serbia/Belarus*, Ukraine, Portugal
Group B: Kazakhstan, Italy, Slovenia, Finland
Group C: Russia, Poland, Slovakia, Croatia
Group D: Georgia, Spain, Azerbaijan, Bosnia and Herzegovina
The draw for the biggest-ever European Futsal Championship was held at the KNVB Campus in Zeist today, Monday 18 October. The event was hosted by UEFA Futsal EURO ambassador Soufiane Touzani and the queen of street football, Rocky Hehakaija. Former Netherlands futsal stars Vic Hermans and John de Bever performed the draw.
Soufiane Touzani handed the first ticket to the child mayors of Amsterdam and Groningen, the two venues of next year's championship finals.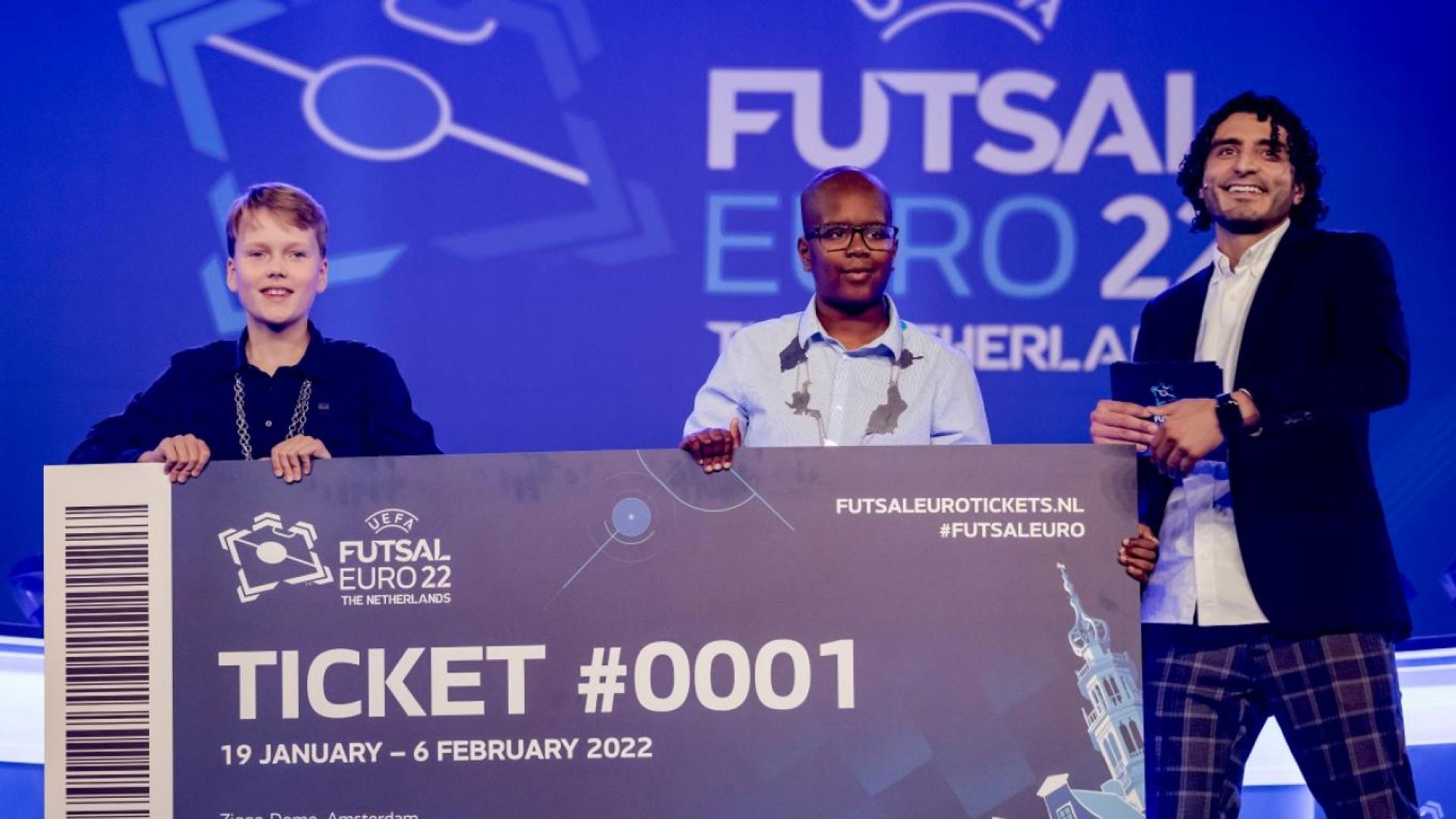 Tickes sales
Ticket sales will start via futsaleurotickets.nl on Tuesday 19 October.
More later...