The Netherlands will be hosting the 2022 UEFA Futsal Championship from 19 January to 6 February 2022. The UEFA Executive Committee made the announcement today, Tuesday 24 September. Five other countries, including France and Portugal, had also put in a bid to organise the tournament.
This is wonderful news for Dutch futsal
"This is wonderful news for Dutch futsal," says Mohamed Attaibi. The Netherlands futsal international played a central part in the Dutch bidding campaign. "I've worked on this bid with a great deal of pride. It's great that all this effort has now been rewarded and that it has led to this outcome."
Powerful boost
Organising the European Championship on home soil can give a significant boost to futsal, Attaibi adds. "Just look at the Women's European Championship hosted in this country two years ago and what that has done for women's football. I can see a similar development happening when it comes to futsal. The sport is very popular, but little is known about its elite version. We can now change this and also inspire young people to play futsal."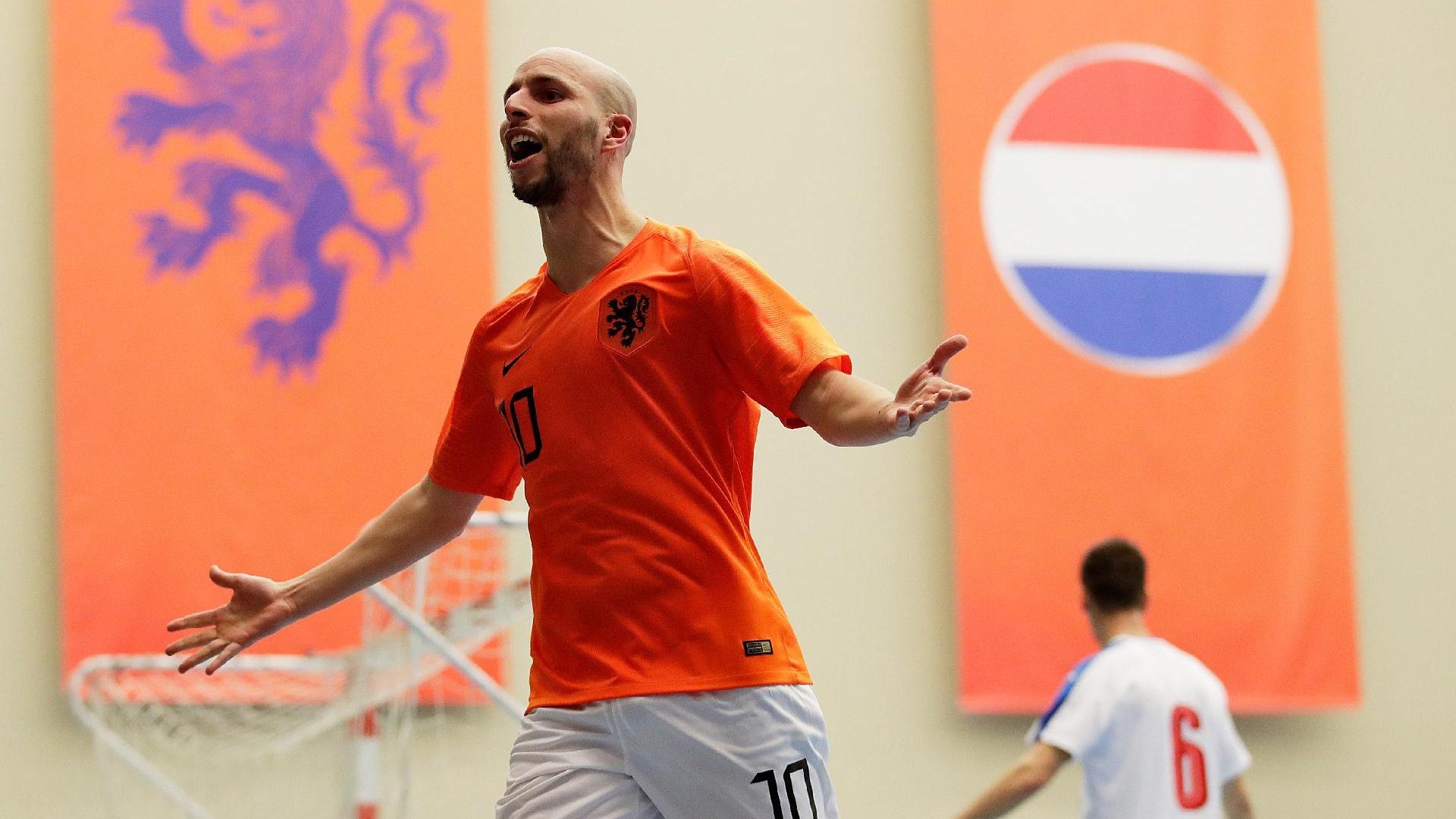 UEFA Futsal Euro 2022 will be the largest futsal European Championship ever. For the first time, sixteen countries will be taking part in the final tournament. This means that 32 matches will be played, divided between the Ziggo Dome in Amsterdam (20) and MartiniPlaza in Groningen (12).
Accessible, fast and spectacular
Like Attaibi, KNVB Secretary General Gijs de Jong is very happy that UEFA has selected the Netherlands to host the tournament. "It's just great that we were able to bring such a great sporting event to the Netherlands. Of course, it will provide an excellent opportunity for the Netherlands team to rise to the occasion and give all they have in front of the home crowd."
We believe in the power of futsal and the opportunities it offers to get more urban youth involved in football
In addition, and perhaps more importantly, the KNVB hopes that hosting the tournament will enable the association to reach urban youths more effectively and get them to play football. "Futsal is very suitable for this," De Jong explains. "This type of football is fast and spectacular, and has a much lower threshold. We believe in the power of futsal and the opportunities it offers to get more urban youth involved in football."
Strong bid
The fact that UEFA has selected the Netherlands to host the European Championship is a fine reward for all the work that has been put into it. "We have come up with a strong bid, including a video which clearly shows why we're so keen to bring this tournament to the Netherlands," De Jong says. "The fact that both the Ziggo Dome and MartiniPlaza are fantastic venues for European Championship matches has helped as well, of course."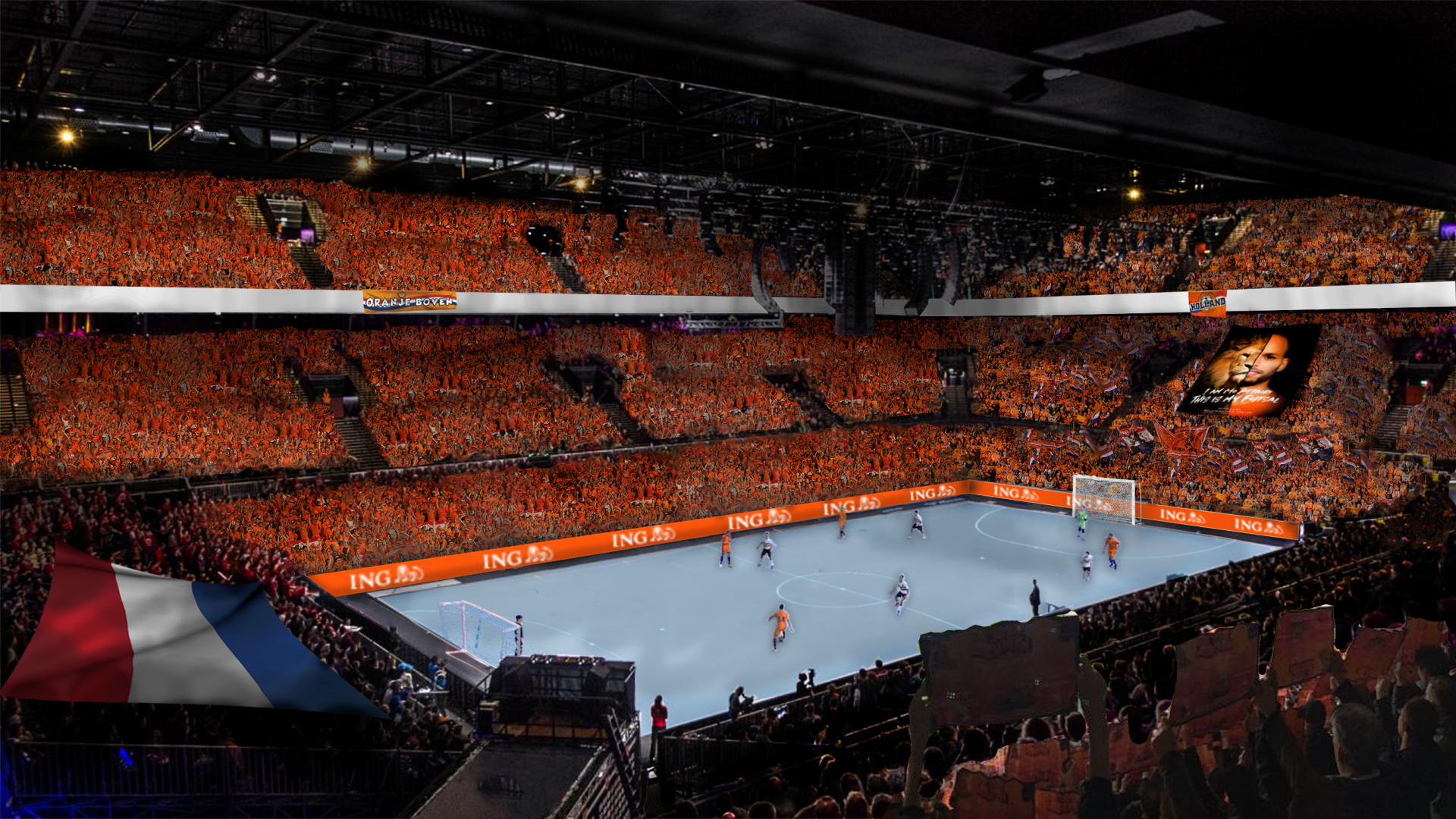 Attaibi can only confirm this. "Playing in a full Ziggo Dome or MartiniPlaza will be a unique experience, which I'm really looking forward to. I once went to a concert at the Ziggo Dome. Just the thought of going there again soon to represent my country in front of ten thousand people almost gives me goosebumps."
Home advantage
The Netherlands has organised a major futsal tournament once before; the 1989 FIFA Futsal World Championship was held in Rotterdam. It was won by Brazil, who beat the Netherlands in the final. Could this happen again? Attaibi thinks so. "Playing in front of your home crowd often releases extra forces, so who knows what's possible. In the coming two years, we'll do everything in our power to ensure that we look the best we can on home soil."