Today, the Netherlands will play its away game against Italy in Bergamo. On the occasion of the match, the Italian Football Association established a program to pay tribute to the victims of the first Covid-19 wave and the health workers who were on the front lines when the hospitals could no longer handle the influx of sick people.
Prior to the match, Just Spee (KNVB President of the KNVB) and Gijs de Jong (Secretary General of the KNVB) will stand with the mayor of Bergamo, a delegation from the Italian Football Association and a delegation from Atalanta Bergamasca Calcio during a meeting at the Cimitero Monumentale di Bergamo. On behalf of Dutch football, the KNVB will place a wreath as tribute to the victims.
During the match, space has been made for a thousand spectators. Consisting of the 243 mayors from the region of Lombary, which was severly hit by the pandemic. They symbolically represent the people of Lombardy, the region that may have paid the highest price at the beginning of the pandemic in Europe. In addition to the mayors, care workers also take place in the stands. On the one hand to thank them for their efforts in times of crisis and on the other hand to thank the rest of the healthcare sector for their life-saving work and sacrifices.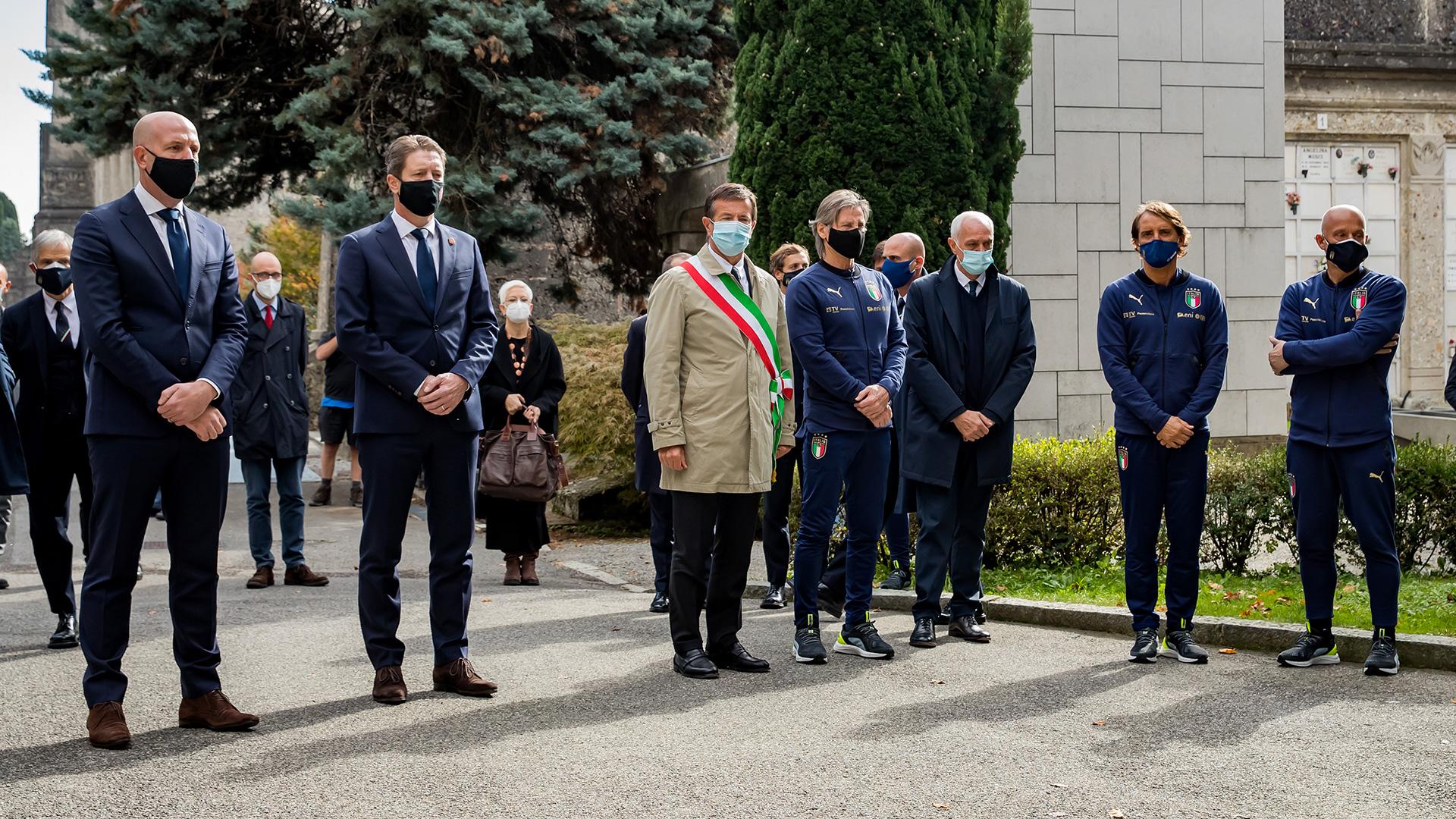 Touching
According to KNVB President, the FIGC initiative is admirable and the sense of community is very touching. "In the Netherlands, too, we must be thankful to our healthcare workers. As a country, we have to get the infection rates down, even if it is only to spare our nurses, doctors and other crucial professions," said Just Spee.
According to Gijs de Jong, the figures in the Netherlands are anything but positive. "We hope that we can return to normalcy as soon as possible so that we can also provide tribute to the victims and the care sector from Dutch football", says Gijs de Jong.