The public will be allowed to fill a third of the Johan Cruijff ArenA during the upcoming EURO 2020 matches. The government issued this assurance today, in consultation with the City of Amsterdam, the Royal Dutch Football Association (KNVB) and the tournament organisers. This means around 16,000 spectators will attend each match. Fieldlab Evenementen will also conduct research during the matches, with the public only allowed to attend under certain conditions.
It was evident in April that at least a quarter of the Johan Cruijff ArenA could be used. The stadium capacity has now been increased to a third. This is based on the results of the various Fieldlab studies in the Netherlands, the epidemiological situation in June, and decreased pressure on the Dutch healthcare system. All visitors wishing to attend the EURO 2020 matches in Amsterdam must comply with the safety protocols of the Fieldlab study and will only be allowed to attend with a negative coronavirus test result.
Tickets
The EURO 2020 organisers are now looking at the best way to distribute the fans throughout the stadium, and the allocation of the newly released tickets to football fans.
An iconic sporting event
"It is fantastic that the coronavirus situation seems to be improving and that more options are possible," says Gijs de Jong, EURO 2020 tournament director. "We are delighted that we can now make even more fans happy. It is great news that the match capacity can be increased in a safe and responsible way. We have worked closely with the Dutch Ministry of Health, Welfare and Sport, the City of Amsterdam and other partners. EURO 2020 in Amsterdam will be an iconic event, just like the Eurovision Song Contest in Rotterdam. You want to have as many people present as possible. Fans who can finally see the Dutch team play at a major tournament again after all these years. This will also add to the experience outside the stadium. All in all, it is a fantastic boost for Dutch football fans and for the Dutch players too."
About EURO 2020
UEFA has chosen a special format to mark the 60th anniversary of the European Championships: the 24 qualifying countries will play in 11 different European cities. The EURO 2020 host cities are Amsterdam, Baku, Budapest, Bucharest, Copenhagen, Glasgow, London, Munich, Rome, Seville and Saint Petersburg. The opening match will be played on 11 June in Rome, the semi-finals on 6 and 7 July in London, with the final on 11 July.
UEFA EURO 2020 is supported by the KNVB, the City of Amsterdam, Amsterdam Airport Schiphol and the Johan Cruijff ArenA.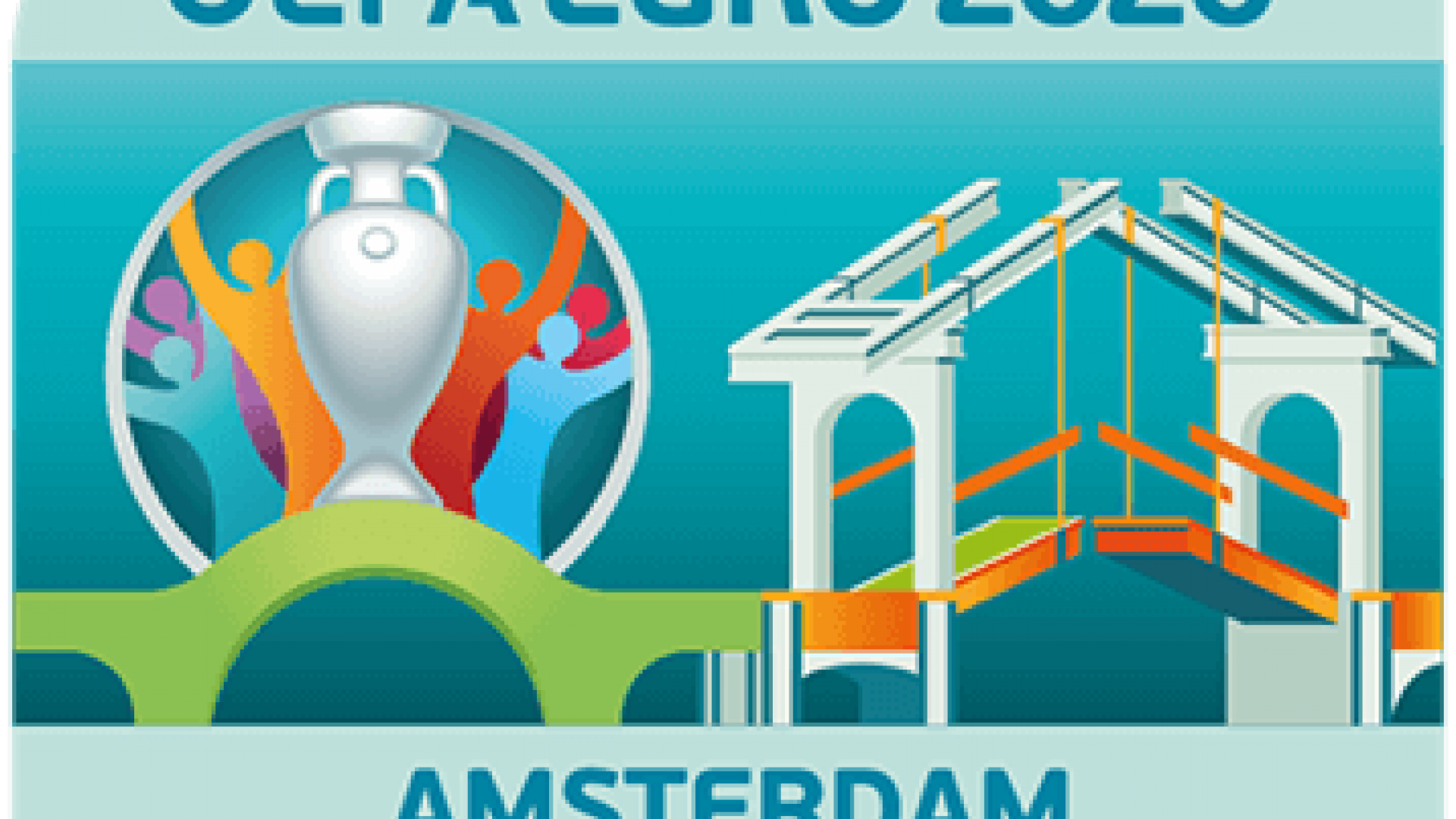 EURO 2020 Amsterdam Click here for more information about EURO 2020 in Amsterdam.