The Netherlands finished their campaign in Group C with a comfortable 3-0 victory over North Macedonia early on Monday evening. It was their third victory in a row and their open attacking style has earned them maximum points and rounds of applause from a jubilant home crowd. Next will be the knock out stage with a Round of 16 fixture scheduled in Budapest on Sunday.
Frank de Boer's men will certainly miss the support of their orange-clad fans as they take on an opponent of a higher calibre than North Macedonia. "We did well, but should do a little better against the bigger nations," Georgino Wijnaldum commented after Monday's game.
The Dutch captain, who scored a second-half brace after Memphis Depay opened the score before the break, explained why this had not been an easy match. "It's always difficult to perform up to par if you don't really need the points. At times, we were a little too complacent, going for the easy option, which meant that your team-mates had to run a little faster."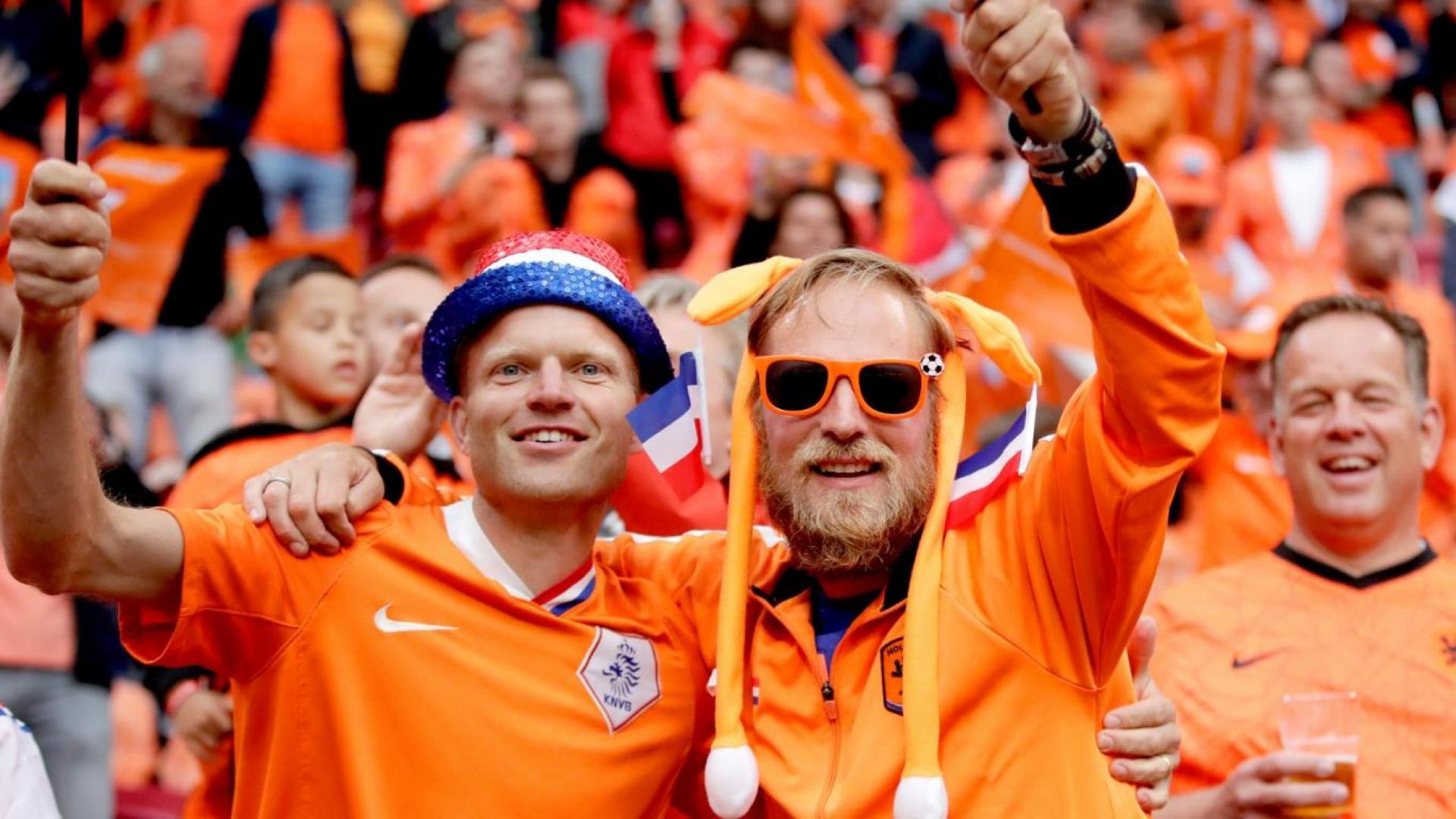 Praise for Malen

In Wijnaldum's eyes, the positive exception throughout the match had been Donyell Malen, who he praised for his attacking power and excellent skills. "Donyell was a relentless threat to North Macedonia, bringing extra quality and depth to our game, giving other players more space." Indeed, it was Malen who provided the cross to Depay for the opening goal on 24 minutes at the end of a textbook counter-attack.
For his part, the captain took his tally at Euro 2020 to three goals by scoring a brace just after the break. The Netherlands are now the only team in the tournament with three different players with two goals or more. The other two players are Memphis Depay and Denzel Dumfries, who have each netted twice.
Offensive drive
The explanation for this is fairly straightforward: few other teams at this tournament have displayed such an open, attacking style as the Netherlands. Of course, there is a flipside to this full-frontal offensive drive: it has made them highly vulnerable at the back, particularly in the face of fast counter-attacks.
Monday's match was a case in point: North Macedonia saw two goals disallowed by tight offside decisions and a third effort hit the woodwork. In other words, the Dutch were fortunate not to have conceded a goal on the night.
Perhaps the guests deserved one, if only to bid a better farewell to their talisman striker Goran Pandev. Ending his international career, the North Macedonian football legend was given a standing ovation by his teammates and fans when he left the pitch on 69 minutes.
Before kick-off, the Oranje had paid tribute to him by handing him a personalised orange jersey with the number 122 printed on the back, indicating the number of appearances he made for his country.