Mission accomplished! The Netherlands have secured their spot in the finals by finishing top of Group G after two late goals in a tense match in Rotterdam. Steven Bergwijn netted the opener in the 84th minute and Memphis Depay scored the decider in the last minute of regular time.
"We're extremely happy," captain Virgil van Dijk told reporters after the match. He added that this was the proper response to Saturday's unfortunate draw in Montenegro, when the Netherlands had destiny in their hands and surrendered a two-nil lead in the final minutes. "Tonight we showed character and repaired matters for which we only had ourselves to blame. This was a big match with a lot of pressure, but that's what the game is all about."
Qatar will be the first major international tournament for Van Dijk as Netherlands player. "I can't wait to lead this fine group next year in what I hope will be a great final tournament for us."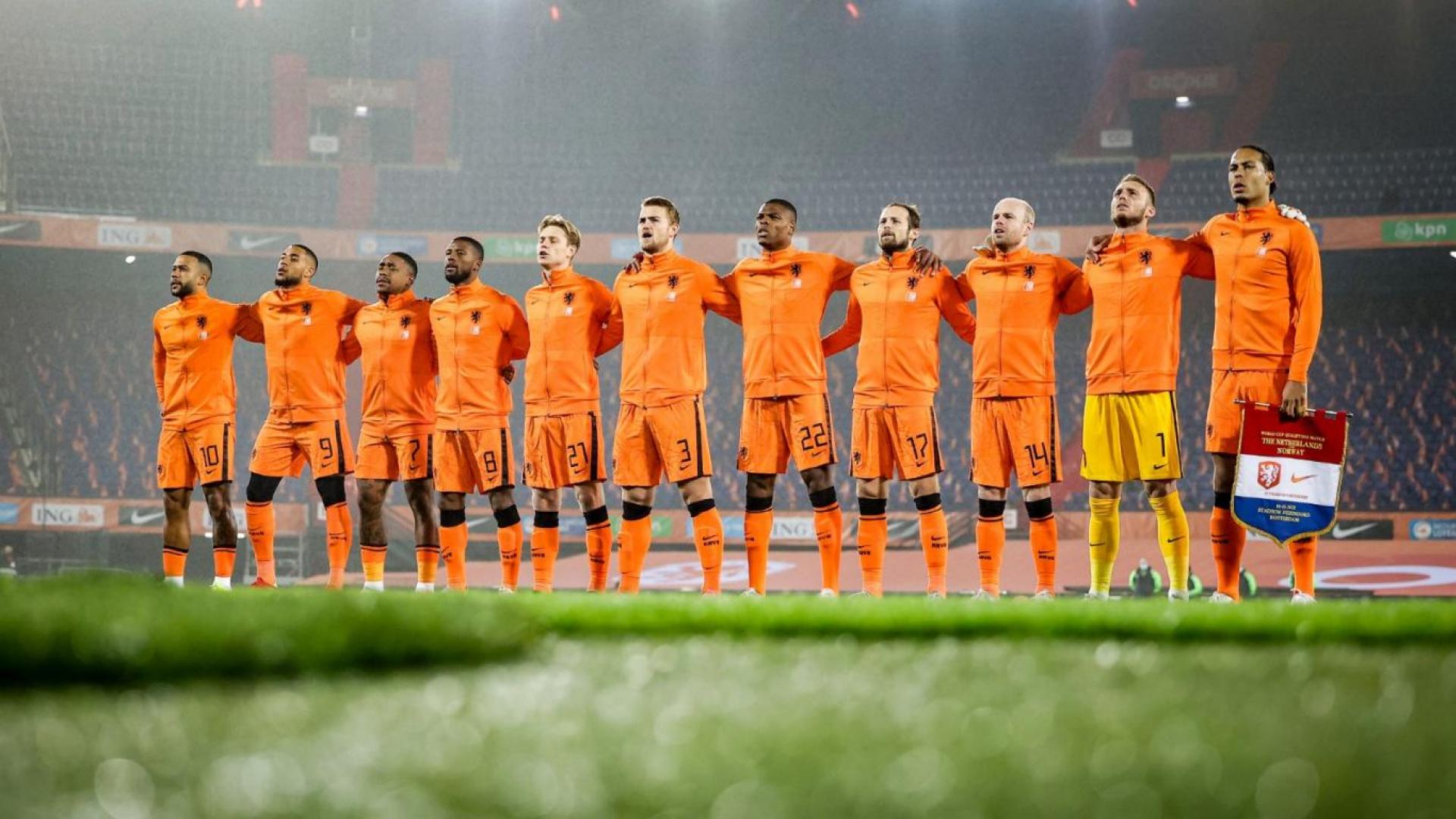 Strong qualifying campaign
Overall, the Netherlands put up a strong qualification campaign. After a poor start, with a shock 4-2 defeat to Turkey in their opener back in March, they posted seven wins and two draws. Louis van Gaal's men established pole position with a strong spell of four straight victories over Montenegro, Turkey, Latvia and Gibraltar.
Last weekend, they had an early ticket to the finals within reach in their penultimate qualifier in Montenegro, but dropped two points, leaving the climax for their final qualifier, at home against Norway in an empty Stadion Feijenoord in Rotterdam. A force to be reckoned with, even without their star striker Erling Haaland.
Solid defence
"Our defence was very solid, that made all the difference tonight", was the analysis of qualification top scorer Memphis Depay. "It took us a long time, but we made it in the end and we'll be there at another World Cup. It's something you dream of – what a night!"
"The players executed our plan well," Netherlands manager Louis van Gaal concluded. "Our game was more compact, less attractive than usual, but we gave no chances away and, of course, it's the result that counts."
Van Gaal coached the Netherlands on Tuesday despite suffering a hip injury when he fell off his bicycle at the weekend. He conducted Netherlands training from a golf car on Monday and witnessed Tuesday's decider from a wheelchair in one of the skyboxes of Stadion Feijenoord.
No supporters
Van Gaal regretted that the stadium was empty, without the loyal crowd to join the celebrations. The match has been sold out for many months, but under new anti-COVID restrictions announced on Friday, none of the 43,000 fans who had bought a ticket was allowed in. Their names, however, were displayed on massive orange banners, an initiative of the KNVB.
So, all's well that ends well: the Netherlands will go to next year's World Cup in Qatar, under Louis van Gaal, who after leading the Netherlands to third place at the 2014 World Cup will have another try at winning the highest prize in international football: the world title. The finals will start in exactly one year and five days; the Winter World Cup, from 21 November to 18 December 2022. And the Oranje will be there!