The Orange Lionesses have taken the lead in World Cup qualifying Group C with a resounding 8-0 victory over Cyprus. Friday night's score considerably improved the Netherlands' goal difference and their chances of securing a berth at the 2023 FIFA Women's World Cup. These chances were given a major boost by the shock defeat of their main rivals, the Chech Republic, who went down 4-0 to Iceland.
Friday's encounter at the AEK Arena in Larnaca was the Netherlands' first clash with the bottom of the table of Group C, a match between the numbers 4 and 126 on the FIFA World rankings.

Given the wide gap, at least on paper, between the two sides, there was a huge risk of underestimation, Netherlands playmaker Jackie Groenen pointed out ahead the game. "We are aware of the huge difference between Cyprus and us, but we shouldn't underestimate two things: our opponent and the importance of our goal difference at the end of the day. We just have to remain concentrated and motivated to score a lot."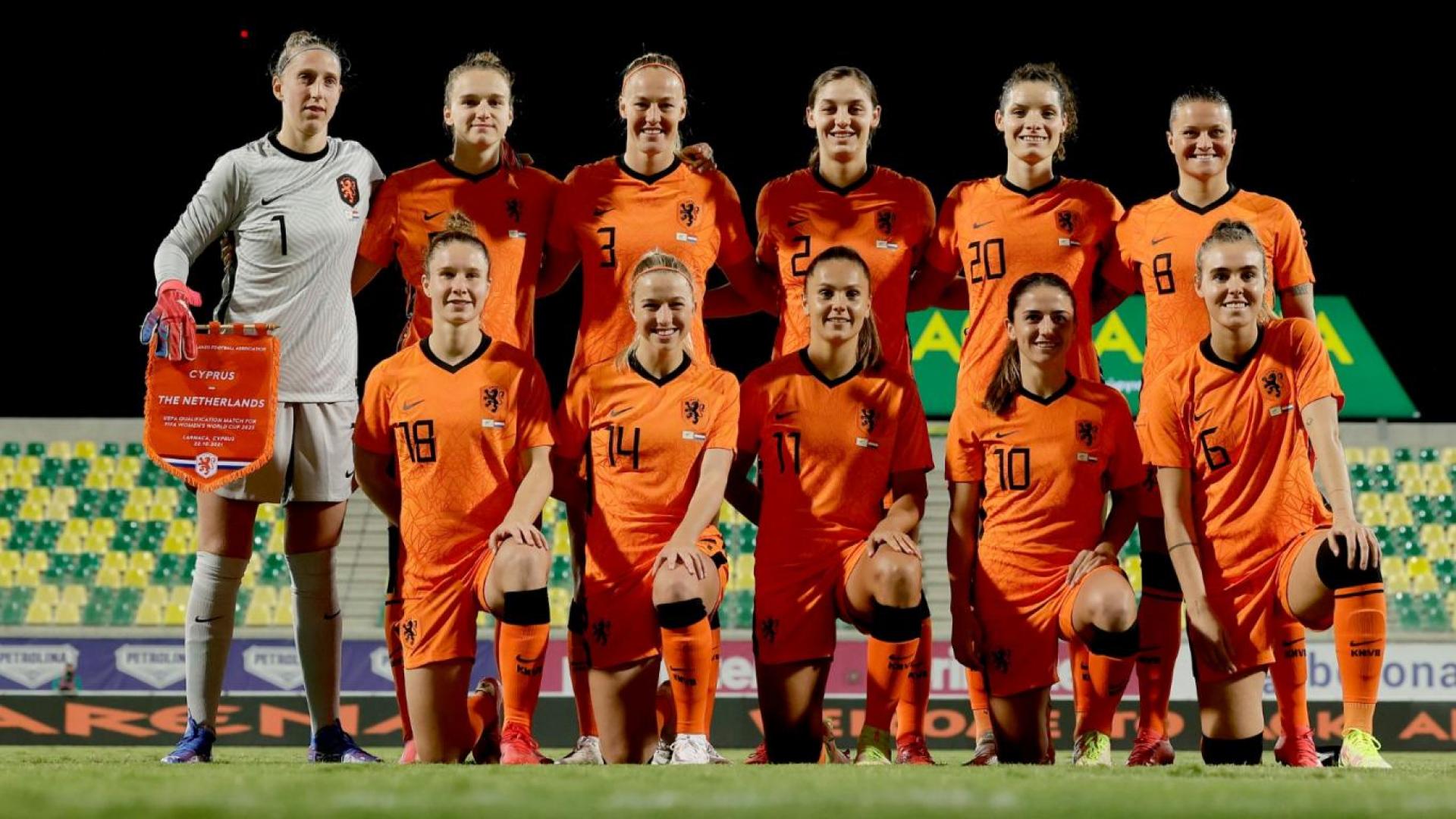 Many goals
Mark Parson's women took this advice to heart, scoring three times in the first half and another five after the break. All-time top scorer, Vivianne Miedema, (who else) opened the score in the third minute. She was teed up by Danielle van de Donk, who netted the second with a left-footed strike eight minutes later. Another eight minutes later, Jill Roord scored the first of what would become a hat-trick in the second period.
An own goal by Chara Charalambous, a fine finish by debutant Joëlle Smits and a fabulous strike by Merel van Dongen made it 8-0. Some players may have expected even more goals, but what they may not have banked on was the Chech Republic's upset 4-0 defeat in Iceland on the night, giving the Orange Lionesses the sole lead in Group C.
More competition
What all will be aware of is that the Netherlands may brace themselves for a little more competition in their next qualifier, scheduled for Tuesday, 26 October, when they face Belarus at the Dinamo National Olympic Stadium in Minsk.
The ninth edition of the World Cup finals will be played in Australia and New Zealand in July/August 2023. The nine European group stage winners qualify directly for the World Championships, while the nine runners-up will compete in play-offs in October 2022 to decide who will capture the remaining two (European) World Cup tickets.