KNVB WorldCoaches, the football association's international social programme, has opened an artificial turf mini-football pitch on the Caribbean island of Sint Maarten, a constituent country of the Kingdom of the Netherlands. Thursday's opening,  at the Emelios Sports Corner in the capital Philipsburg, came exactly one year after Category 5 Hurricane Irma brought widespread devastation to the island.
The creation of the football pitch was made possible by contributions from UEFA, CONCACAF, the KNVB and the Football Associations of Belgium and Sint Maarten. KNVB WorldCoaches ambassadors Johan Neeskens and Stanley Menzo attended the opening ceremony, together with local representatives and Sint Maarten youths.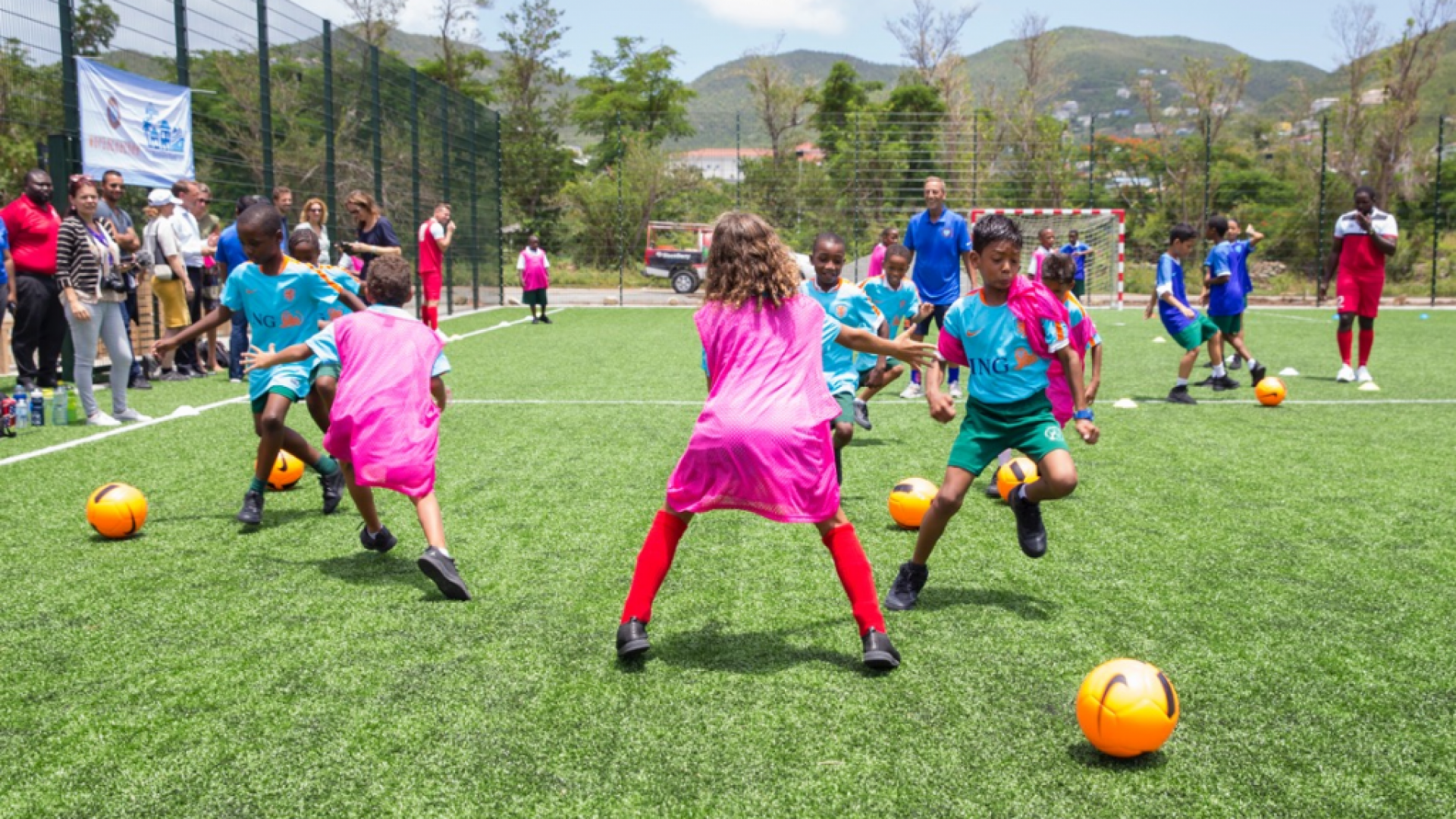 From January until June of this year, as many as 17 people were trained to become WorldCoaches as part of a collaboration with the Sint Maarten Soccer Association. The WorldCoaches programme not only teaches them coaching skills, but also so-called 'life skills': social skills to help them guide children in disadvantaged areas, in this case children affected by last year's hurricane.
In addition, the coaches helped set up an extensive inter-school competition as well as several after-school activities. The new mini-pitch offers a welcome playground to local youths, given the limited number of suitable pitches on the island.
High-level visit
On Tuesday, the Netherlands deputy minister in charge of kingdom relations, Raymond Knops, visited the new pitch and inspected it by playing a game with local youths. They were joined by the new WorldCoaches and WorldCoaches ambassadors Johan Neeskens and Stanley Menzo. The ambassadors will help the national team of Sint Maarten prepare for their upcoming game against Guadeloupe on Tuesday, 11 September.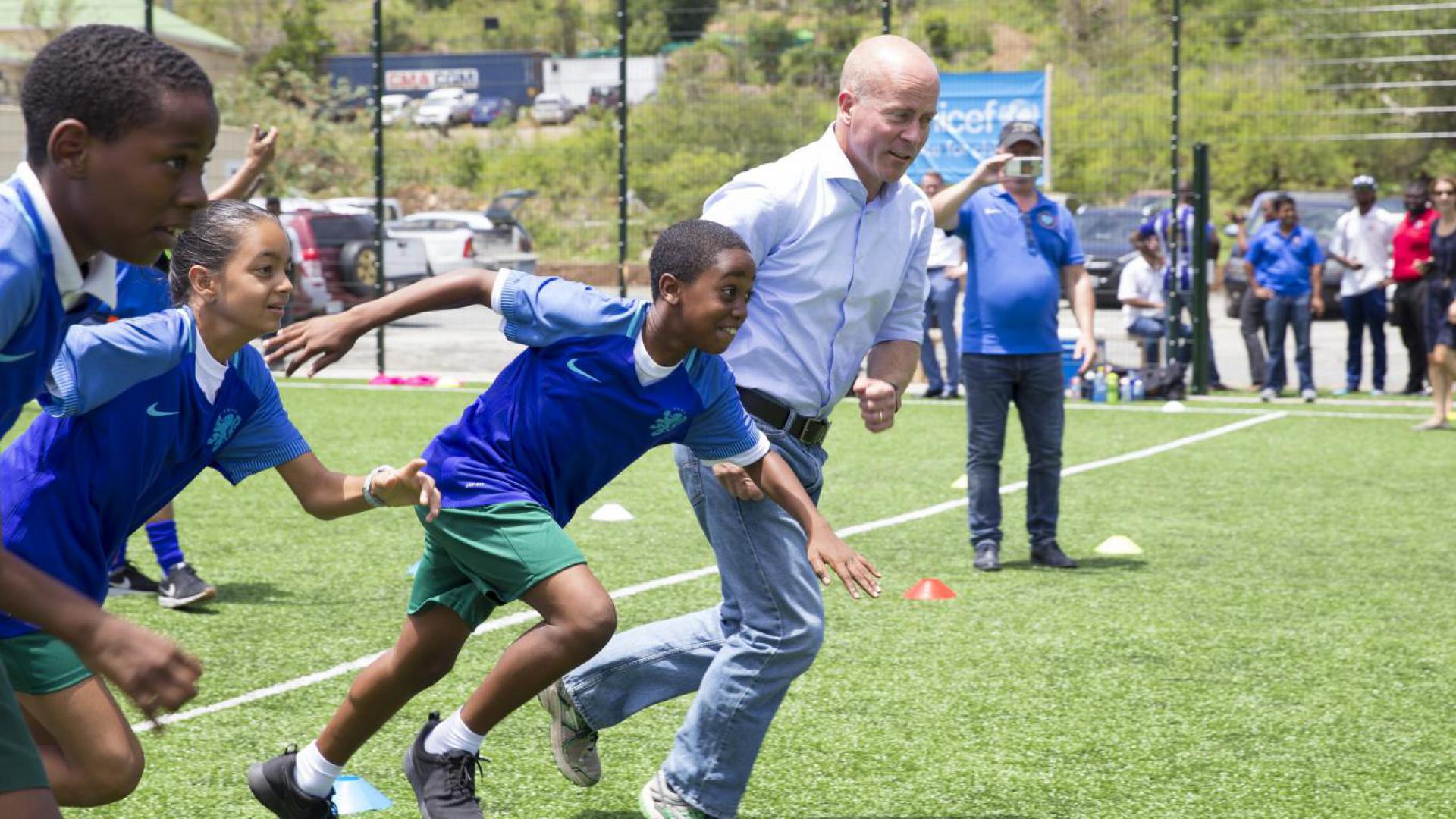 More information on the WorldCaches website and their Facebook page.