The men' sixth team of Amersfoort football club VVZA has a special mission: it's spreading the message that gays, lesbians and transgenders are very welcome on every football pitch. And that's why they'll be wearing pink jerseys at away games for the next five years. For his part, the captain will wear a rainbow armband.
The idea to start playing in pink came up when the team was looking for a new sponsor. "Our contract expired and our kits needed replacement," explains Jeffrey Sluijk, one of the driving forces within the team. "We ended up at Restaurant Pallas, the owner of a gay-friendly party café called Koetje, where we came up with the idea to buy tailor made pink jerseys. We wanted to send out a clear signal that we stand for diversity in football, and that everyone should feel welcome to join the game regardless of origin or orientation."

The team had been toying with the idea for some time. "Of course, we have nothing against the kind of humour that you'll typically find in canteens and dressing rooms, but we have always been opposed to using the word 'gay' in a derogatory way, as a term of abuse. But this has become quite common nowadays and it's something we cannot and will not accept. Our contact with Koetje gave us the chance to do something about it."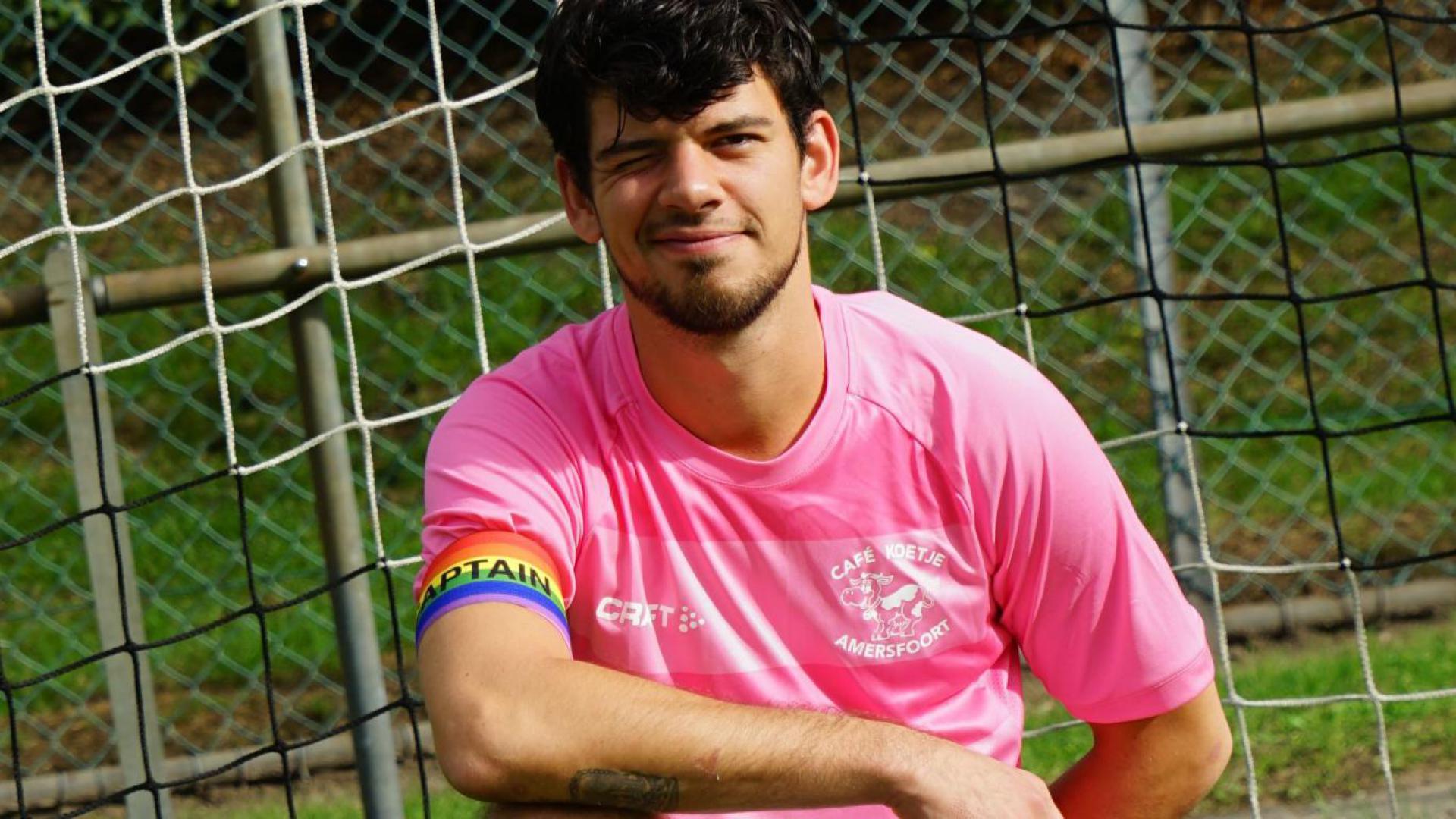 Away matches
We're opposed to people using the word 'gay' as a term of abuse. This become quite common nowadays.
There aren't any gay players in VVGA's mens' sixth team. "At least not that I know of," says Sluijk. "But if they did, I wouldn't mind at all, I'm sure everyone in the team thinks the same way."
At home fixtures, VVZA will continue to play in their traditional black and white kit. They'll only wear their pink jerseys and white shorts at away games. "We only get positive feedback from our opponents, particularly when they hear why we're wearing pink. They all agree with us and that's very nice to hear. Sometimes, though, we hear people in the public refer to us as 'poofs'. I know they're just trying to be funny, but it's a shame really, because they haven't got the faintest idea of what we're trying to achieve."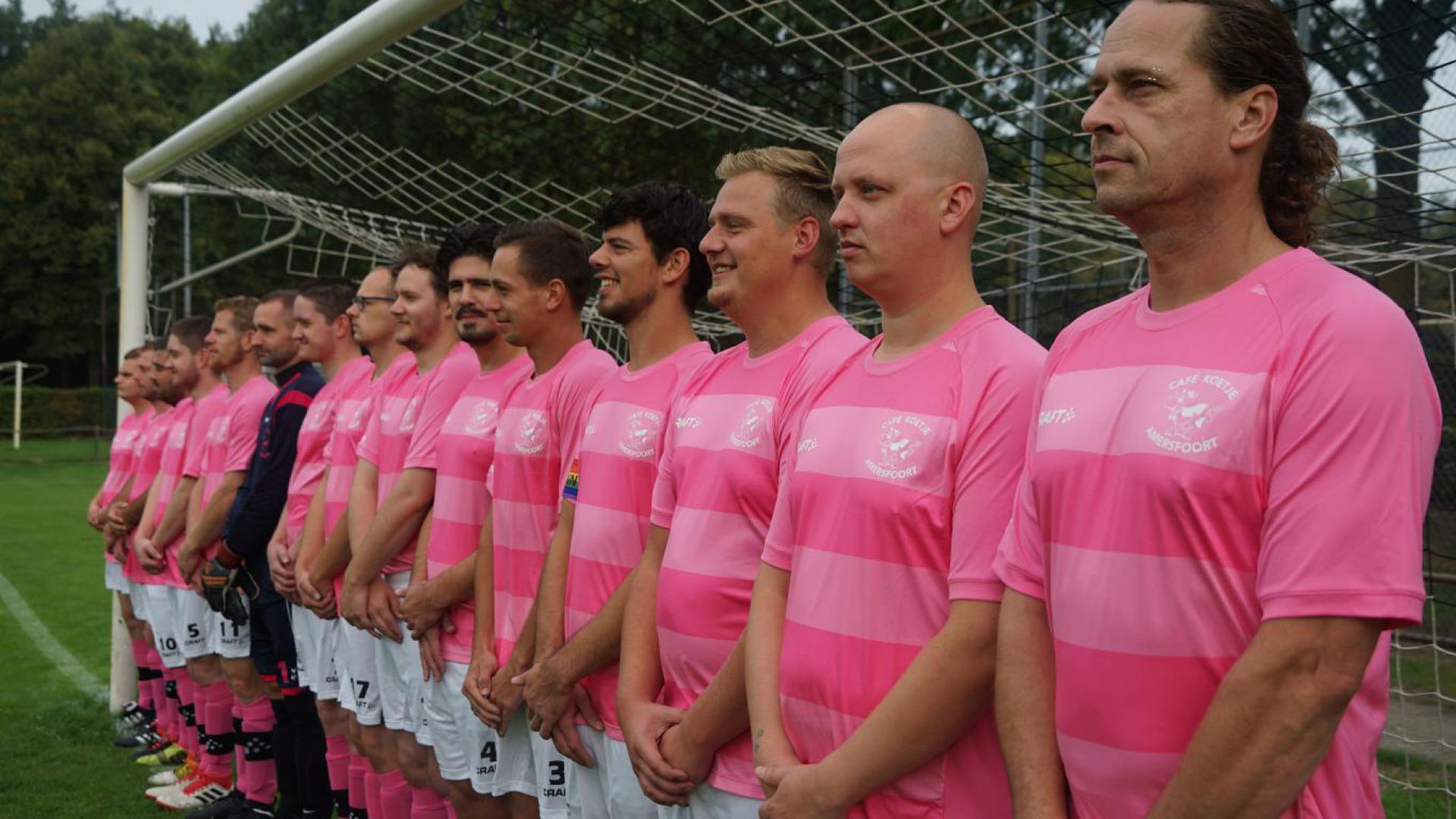 Spreading the message
If it's up to Sluijk, the team will try to get the rest of the club on board. "We have more ideas to promote diversity and we'd like to work them out with those in charge of the club. We've only just started this, so there's no concrete plan of action yet, but it's very nice that club management are willing to think along with us."

The team hopes that their campaign will be copied by clubs in the rest of the country. "It would be great if other teams were also to start playing in pink - the more the better."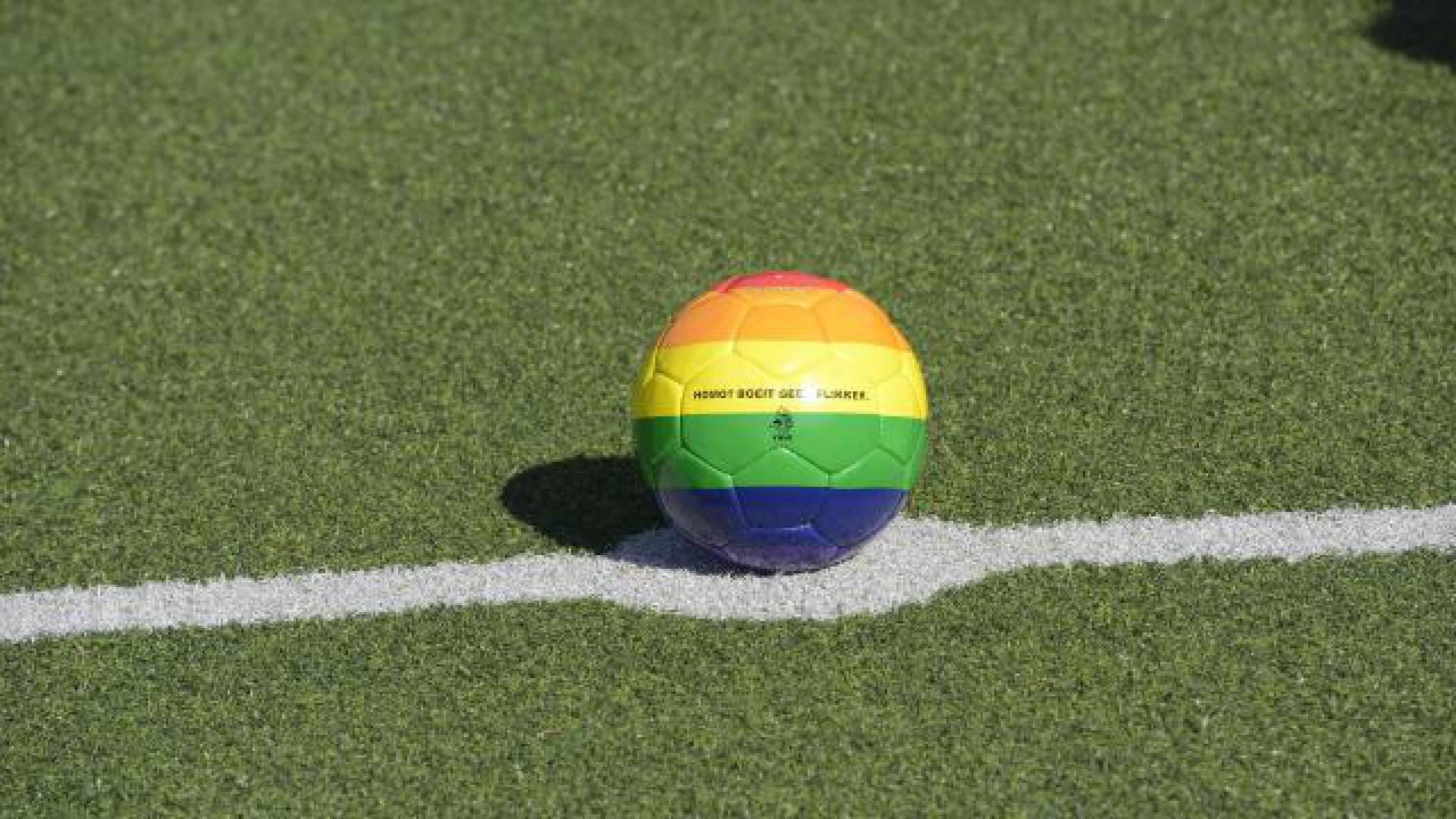 Diversity in football KNVB is committed to promoting the idea that football is for everyone: everyone is welcome to the game regardless of origin, skin colour, religion, gender or sexual preference.