The WorldCoaches programme underlines the KNVB's commitment to train coaches around the world both in football and life skills. For the first time, an intensive 10-day International Coaching Course has been organised outside the Netherlands. The venue was Beirut, Lebanon, where KNVB instructors Bert Zuurman and Piet de Jong teamed up with ambassador Johan Neeskens to bring 28 coaches from various countries a step further in their development.
KNVB WorldCoaches held the first international coaching course outside the Netherlands from 16 to 27 October 2019. The group consisted of the most talented WorldCoaches from the Sport and Humanitarian Assistance programme, which has contributed to increasing social stability within Lebanon over the past three years.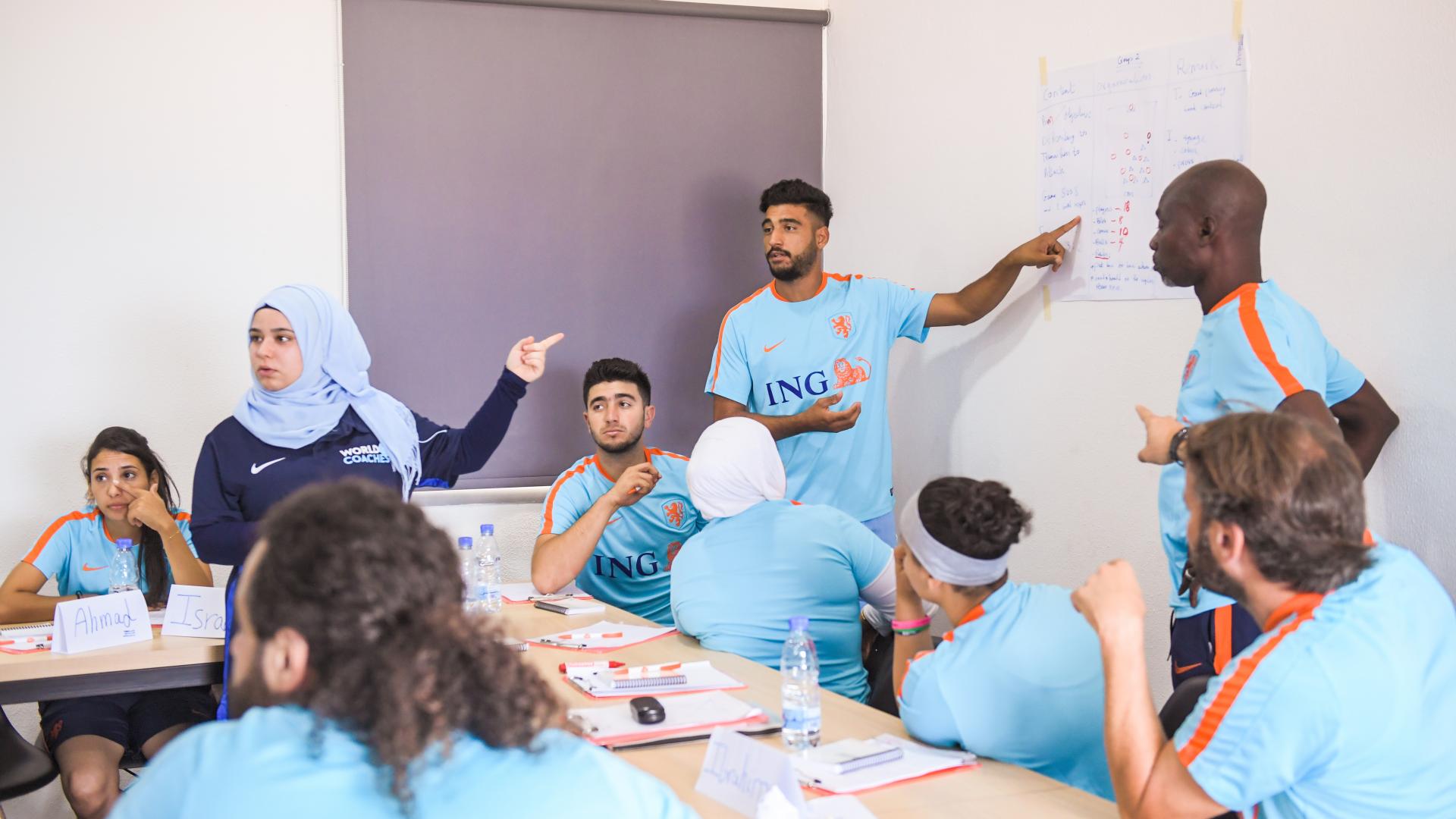 In recent decades, the country has been coping with a massive influx of refugees fleeing a succession of conflicts in the war-torn region. The KNVB sees football as a perfect means of bringing people from different backgrounds together and thus reducing social tensions in countries like Lebanon. KNVB instructors have trained many WorldCoaches in Lebanon in recent years. These coaches are of Lebanese, Syrian and Palestinian descent and appeal to groups of children of different origins.
International character
The coaching course in Lebanon also included talented coaches from other WorldCoaches programmes. In addition to the 18 students from Lebanon, there were participants from Egypt, Ghana, Qatar, Indonesia, India and Tunisia. All participants have followed various courses over the years. They were selected to join the international course based on their performance.
By bringing WorldCoaches from different cultures together and having them talk to each other, the KNVB has given these students the opportunity to gain various insights that they can take back to their situation at home. After receiving their certificate on Sunday 27 October, all students returned to their own community with new energy and enthusiasm to create social impact through football.