"Physical activity at schools is not a side-issue. Unfortunately, it's still seen that way and everyone bears responsibility for this, including the world of sport. With this petition, we hope to get both politics and education to make a move," in the words of Jan Dirk van der Zee, KNVB Director of Amateur Football, speaking in The Hague on Tuesday afternoon as he delivered a petition to promote physical activity in the political capital of the Netherlands.
The petition was presented by the Royal Netherlands Football Association KNVB and the NOC * NSF Dutch Olympic Committee to Dutch politicians to draw attention to the growing lack of exercise among young children in the Netherlands. The petition also offers immediate solutions to this problem.
Positive effects
"If you are fit, you simply get more done"
"We know what physical activity and sports can do for your future; exercise boosts your motor development and at the same time helps you achieve better results at school or in your work. If you are fit, you simply get more done," the petition begins.
Research has shown that sports and other forms of exercise have positive effects on people's physical and cognitive development, also in the longer term. Unfortunately, Dutch children spend an average 10.5 hours a day sitting in a chair. They sit three to four hours in front of the television or a computer. Twenty percent of primary schools fail to offer the minimum two hours of physical education per week.
Serious problem
As a result, 23 percent of Dutch youth aged between six and eleven have insufficient physical skills. In addition, 13.7 percent of children between the ages of four and twenty have obesity. The conclusion is clear: lack of physical activity among children represents an urgent, serious problem.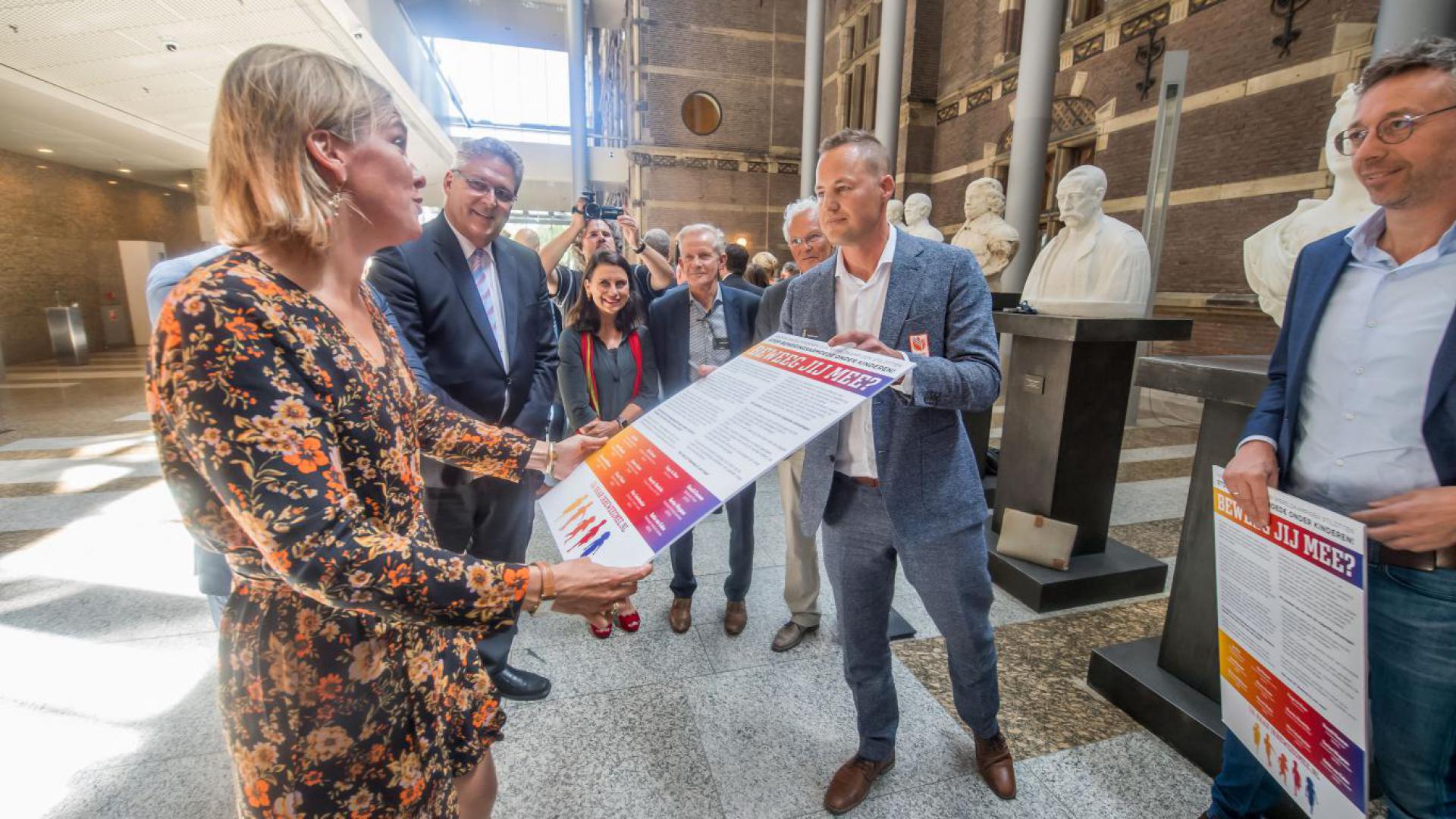 The KNVB and NOC * NSF are committed to the following solutions:
More outdoor play time and a school environment that invites people to move (active education);
Introductory guidelines: the physical alphabet;
Gym lessons for at least two hours per week by a qualified teacher;
Encourage children to practice at least two sports and learn to enjoy sports and deal with winning and losing when they at primary school age;
Having better trained trainers and volunteers at the many thousand Dutch sports clubs.