KNVB match officials operating on the international level received the annual FIFA badge this week. The badges were handed to them by KNVB referee coordinator Dick van Egmond, director of the professional football association Eric Gudde and Mark van Erven, director of insurance company ARAG, sponsor of the KNVB.
Referees and assistant referees who officiate international fixtures receive a new FIFA badge each year. The distinction is given in recognition of their achievements and the fact that they are active internationally.
Golden pin of honour
Attending the ceremony for the first time were female (assistant) referees and fellow match officials. The spotlight was on Nicolet Bakker, one of the assistant referees at the women's European Championship finals in the Netherlands this past summer. Retired futsal referee Barry Weijers was awarded a golden referee pin.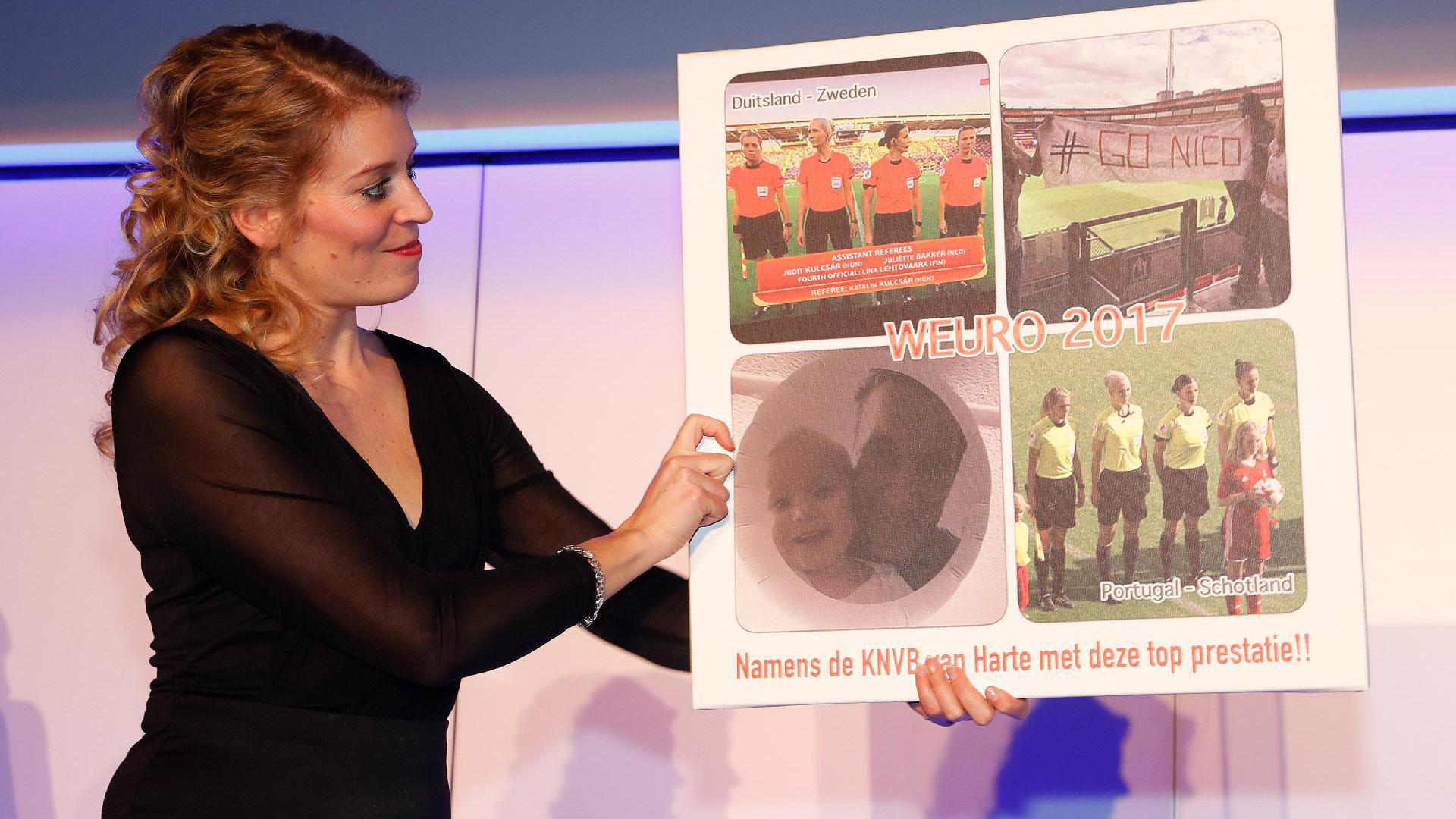 International referee Björn Kuipers was honoured for his 125th appointment in Europe. His permanent assistants, Sander van Roekel and Erwin Zeinstra, were both honored for their 100th appointment in Europe.
Collaboration with ARAG extended
During the evening, it was announced that the partnership between ARAG and KNVB referees will be extended until 1 July 2020. ARAG continues its commitment to more FairPlay within Dutch football. ARAG and KNVB referees joined forces 2011.