The International Football Association Board is to revise the Laws of the Game to include the employment of video assistant referees in football. This gives the VAR a definitive and official status. The measure was adopted at an IFAB meeting in Zurich on Saturday. FIFA has called it a 'landmark decision'.  
It feels like a victory
"The KNVB is very pleased - it feels like a victory", Gijs de Jong was quoted as saying after the news broke. The KNVB Secretary General and his colleagues Mike van der Roest and Raymond van Meenen have worked hard to win acceptance of the 'video ref' at the highest levels of FIFA. "KNVB sets great store by innovation in football and so we put the issue on the agenda in 2011", says De Jong. A decision will soon be taken on introducing video assistant referees in the Dutch top-flight Eredivisie competition. The measure will have financial consequences on which the clubs have yet to reach agreement.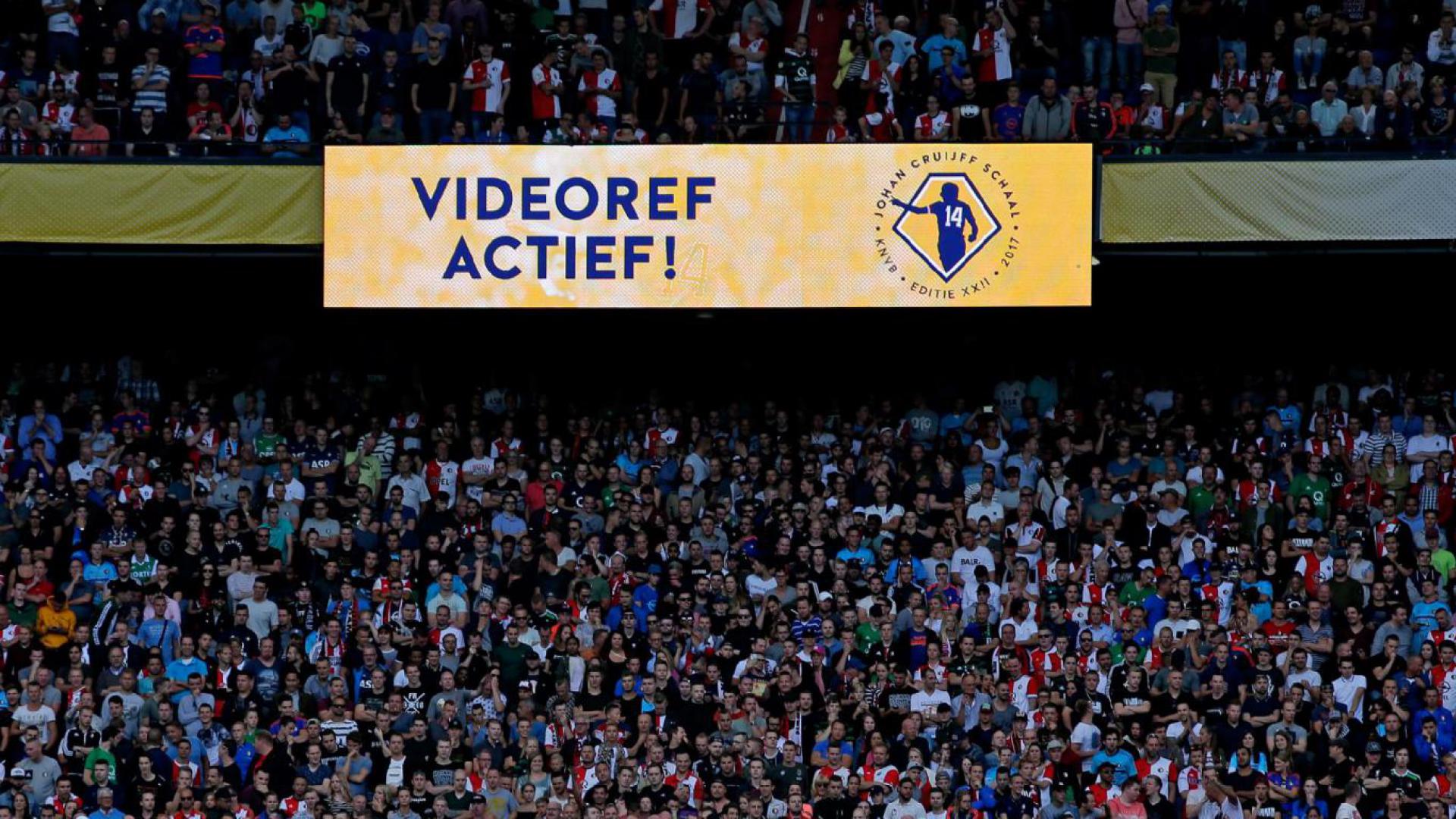 Top competitions
FIFA will not make the introduction of the VAR obligatory for the top competitions. "You will have to meet certain conditions related to technical facilities and training programmes for referees, for example, De Jong explains.
"At the moment more than twenty competitions are working with the new system. These include Germany, Italy, Portugal and Australia. England, Spain, France, Belgium, Japan and South Korea will start next season. The United States is working with the VAR and China has also started the project " UEFA has not yet decided to introduce the system in the Champions League.

Research
I think that everyone in favour of a fair game will be pleased
In recent years, there's been extensive research into the effects of video assistant referees on competitions. It was conducted by the University of Leuven in Belgium, which looked at more than 800 competitions across the world. "We learned that any delay will be minimal; one percent of effective playing time. In addition, the accuracy and correctness of the decisions increased from 93 to 98.9 percent. And in 8 percent of those 800 games, decisions by the video assistant referees had a decisive influence on the result. I am happy with this, but I think that everyone in favour of a fair game will be very pleased," Gijs de Jong says.
Incidents in which the assistance of video assistant referees may be called upon relate to goal/no goal, penalty/no penalty, direct red card, mistaken identity (when the referee cautions or sends off the wrong player),