This summer's finals of the UEFA Women's Championship, held in this country, have had a positive effect on girl's and women's football. In the months of August and September, the number of new members in this category rose by no less than 6.8 percent compared to the same period last year.
Girls' and women's football has gained huge momentum in the Netherlands in recent years, with the number of membership registrations going up each year. This year's annual figures from the KNVB show a 0.7 growth of women's football in the 2016-2017 season. The spike that occurred after WEURO 2017 - amounting to almost a 7 percent growth - is a great incentive for the KNVB to continue working on the further development of women's football.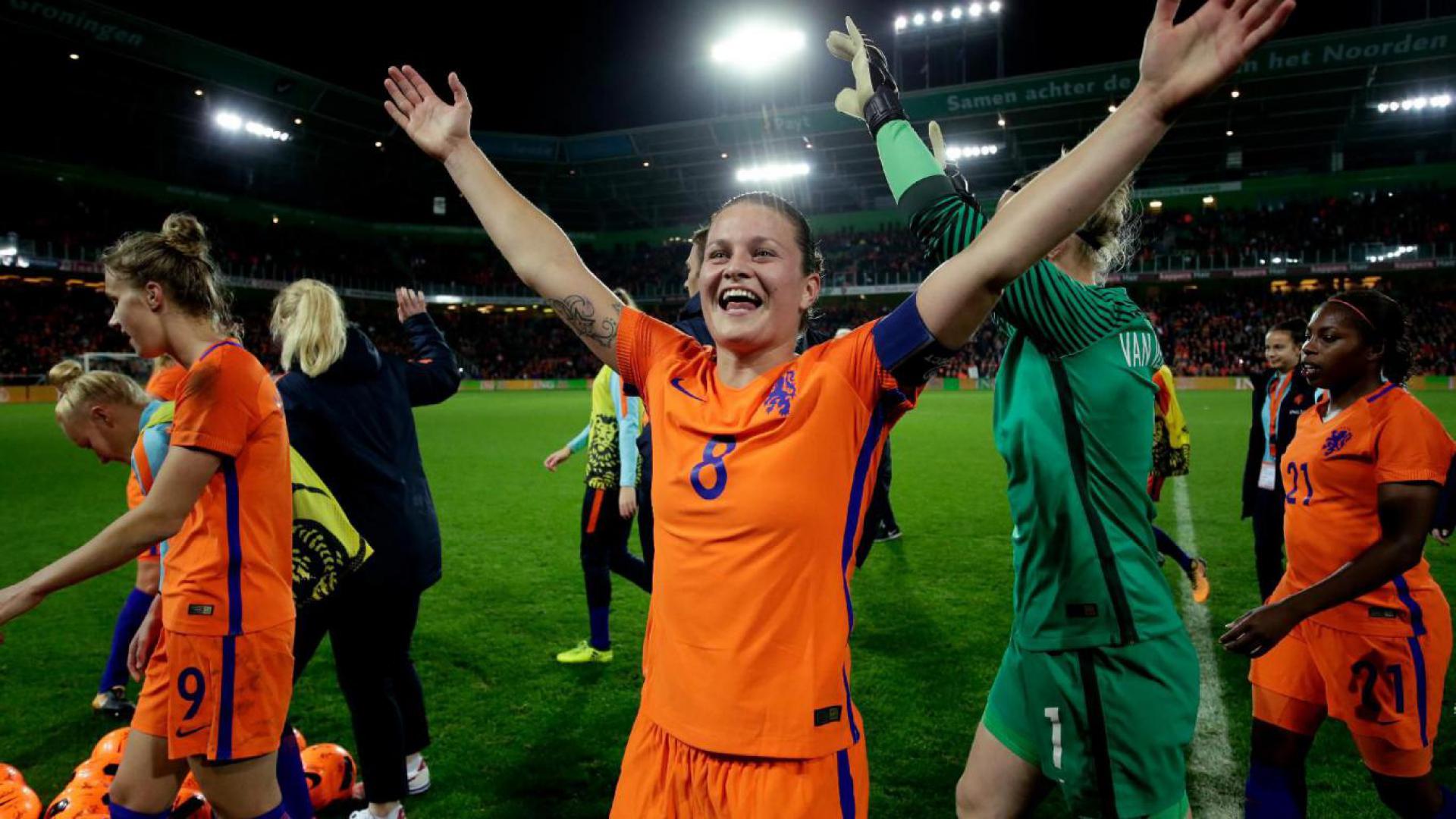 Most popular female sport
Girls should be able to dream of becoming a professional football player.
The increase in membership is not the only positive effect of UEFA Women's EURO 2017. Recent research has shown that 70 percent of the Dutch now take an interest in women's football. It's currently the most popular women's sport in the Netherlands. In addition, parents of girls aged up to five years regard football as the most likely future sport for their daughters. That number has doubled over the past year.

The same pattern of success can also be seen in ticket sales prior to matches of the Netherlands women's side. Tickets for the 2019 World Cup qualifiers against Norway and Ireland, for example, were sold out within a short space of time.
Equality
"We would like to have equal attention and opportunities for boys and girls," explains KNVB manager for women's football Kirsten van de Ven. "We are therefore investing in quality and on the supply side, meaning facilities, training, good competitions and talent development programmes. We also focus on the recent performance of our Orange Lionesses and on having a strong and accessible top-flight Women's Eredivisie, so that girls can watch their heroines in action and dream of becoming a professional football player."