The Netherlands women's football squad have won yet another prize this year. The 2017 European champions were voted Team of the Year at the NOS | NOC * NSF Sports gala in Amsterdam on Tuesday night. The Orange Lionesses came first, ahead of the men's hockey squad and the men's short track relay team.
The Dutch football stars earned themselves a place of honour in the history books this summer by clinching their first-ever European title. The Orange Lionesses defeated Denmark before a sell-out home crowd in a cliffhanger final on 6 August. The unexpected success prompted celebrations culminating in a parade in the Utrecht city centre.
Team of the Year
The Netherlands women were voted Team of the Year, and not the men's national hockey team who also lifted the European title at home, or the men's relay team who won both the European and World Championships this year.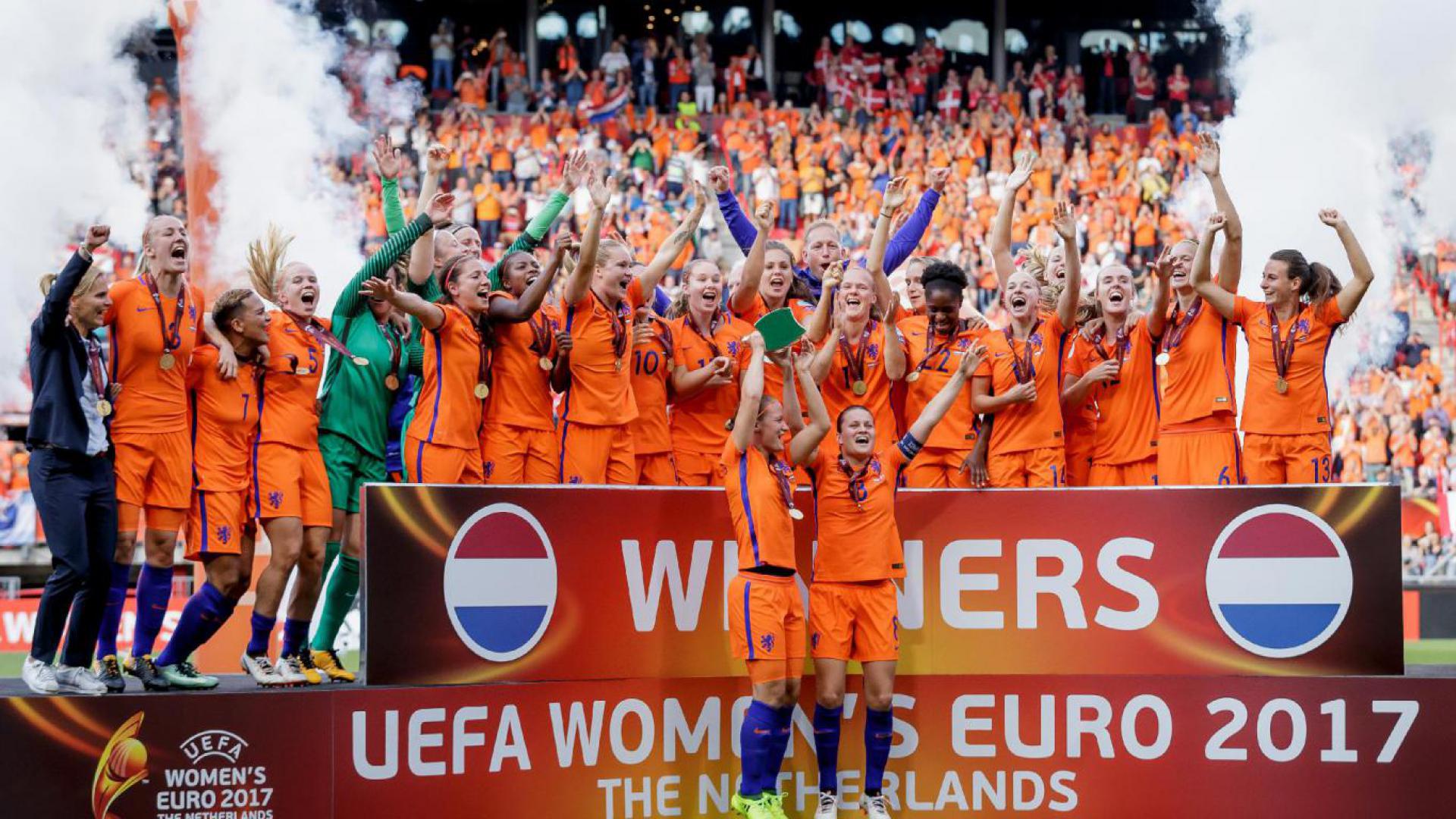 The Team of the Year award has been handed down annually since 1968. It was the fourteenth time that a football team won the prestigious Jaap Eden award. The Netherlands men's football team was awarded the bronze statue five times: in 1974, 1978, 1988, 2010 and 2014.
Zappsporter
Striker Lieke Martens also won a prize at the Sportgala; she was elected Zappsporter of the Year; a category which children could vote for. Martens responded by saying that 'she was happy to be able to inspire girls and also boys with the national team'.
The Netherlands women's squad have won widespread international praise this year. Lieke Martens was chosen both European and World Football Player of the Year. She was also shortlisted in the Sportswoman of the Year category, but was not nominated for a Jaap Eden award.