The Netherlands have begun their Women's World Cup campaign with a hard-fought 1-0 victory over New Zealand thanks to a late goal by substitute Jill Roord.
The Orange Lionesses dominated most of the match, had more possession and produced twice as many shots on goal. They created a flurry of opportunities, particularly in the second half, but failed to convert them into goals. The Dutch game was often poor and untidy, marred by many individual mistakes, allowing New Zealand to launch a serious of dangerous counter-attacks. But every time, the Football Ferns failed to get past Netherlands goalkeeper Sari van Veenendaal, who once again proved to be in excellent form.
The longer it took to score a goal, the more nervous the Netherlands became. Sarina Wiegman intervened well into the second half, making three substitutions in the last half hour. Surprisingly, all three were involved in the only goal of the match, netted two minutes into stoppage time.
It was Jill Roord's header from close range, teed up by Lineth Beerensteyn after a cross from Merel van Dongen, that brought the Netherlands their morale-boosting victory in their opening match in the Women's World Cup in France. The Netherlands have now joined Canada at the top of Group E and will face Cameroon on Saturday.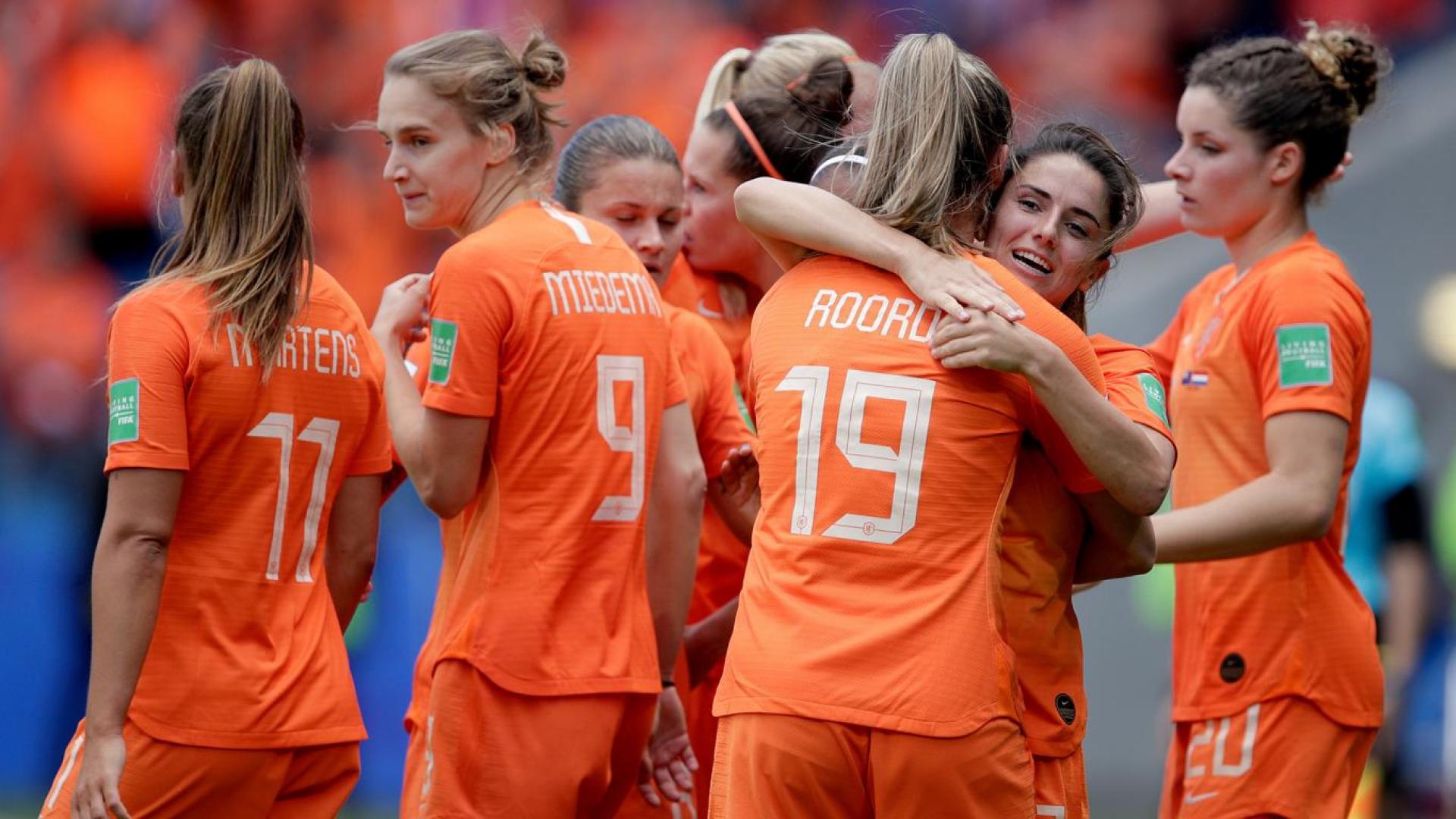 Relief
"Scoring that goal was bizarre after such a long dry spell," commented Arsenal midfielder Jill Roord after the match. "This is what I hoped for, to score the decider at the World Cup, but I'm quite relieved. When I saw the ball coming towards me, I knew that I would score that goal, I just knew it would happen," the matchwinner told Dutch TV.
Netherlands manager Sarina Wiegman was quite pleased with the result. "We have made a good start and that's what we bargained for." She praised the performance of the substitutes she brought in: "They're no different from the starting line-up, they are just as good, they're part of the squad."