The Orange Lionesses are through to the last 16 of the FIFA Women's World Cup following a 3-1 victory over Cameroon. Vivianne Miedema became the nation's all-time top scorer as she netted her 59th and 60th goal for the Netherlands in their second Group E match.
Securing this crucial victory was more important than scoring a brace or propelling herself to the top of the top-scorers' list, Miedema said modestly after the match. The Arsenal striker quickly added on a critical note: "We need to improve, because again we were simply not good enough. But then again, this was a very tough team to beat; they played a physical and aggressive game and we'll see tomorrow what the damage is. All in all, though, we have every reason to be cheerful."
Tough clash
Miedema summed it up very nicely: this had been a very tough battle against a strong physical and sometimes ruthless side, who defended well and regularly wreaked havoc in front of the Dutch goal.
For their part, the Netherlands had got off to a promising start, taking control of the game during the first ten minutes. After this brief spell, the match became more even, until five minutes before half-time when a quick one-two with Jackie Groenen enabled Shanice van de Sanden to send a perfect cross to Miedema who opened the scoresheet with a flying header. Sarina Wiegman's team had little time to savour their lead, as only two minutes later, Aboudi Onguene grabbed the equaliser following a series of defensive mistakes.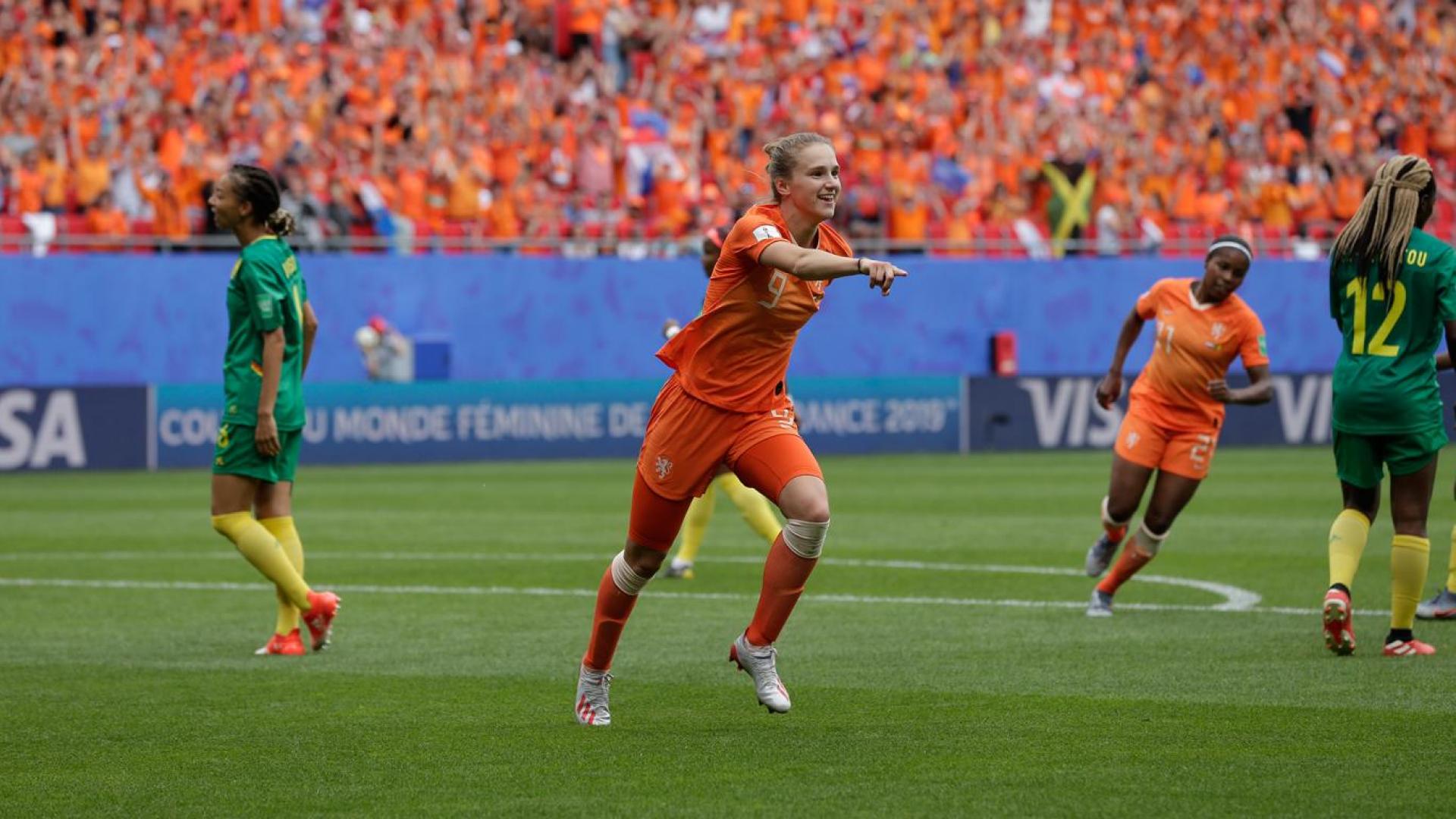 Decisive goals
Three minutes into the second half, Dominique Bloodworth produced the second goal for the Netherlands by tapping in a rebound following a free-kick, causing massive celebrations among the predominantly orange-clad crowd at the Stade du Hainaut in the northern French city of Valenciennes. Next, Cameroon became the more dangerous side, creating a flurry of opportunities at the other end, but as so often, it was Miedema who settled matters with a superb strike five minutes before the end of the game.
"We were lucky to score at the start of the second half," she told Dutch television reporters. "This victory has certainly taken some of the pressure off. We want to finish at the top of our group and we'll need the extra day of rest before taking on Canada on Thursday."
If the Netherlands win group E, they will face either England, Japan or Argentina. If they finish second, they will be up against the runners-up of the United States and Sweden group.