The Orange Lionesses have reached their first ever World Cup semi-final after cruising past Italy on Saturday afternoon. Two headed goals gave the Netherlands a resounding victory after a strong performance in the second half. The result, achieved in the blistering heat of the Stade du Hainaut in Valenciennes, gives Sarina Wiegman's women a ticket to next year's Olympics.
Claiming 60 percent possession of the ball, the Netherlands dominated the first half of the game, but Italy had the better of the chances, coming close to scoring on two occasions. After the break, though, the European champions stepped up the pressure, creating a flurry of excellent opportunities. However, most of their efforts finished just off target. Danielle van de Donk, for instance, hit the crossbar after a subtle drive from the edge of the box.
As so often, Netherlands all-time top scorer Vivianne Miedema opened the scoresheet, this time with a superb header after a perfect cross from captain Sherida Spitse in the 70th minute. A similar free-kick from Spitse enabled central defender Stephanie van der Gragt to head home the decider ten minutes later.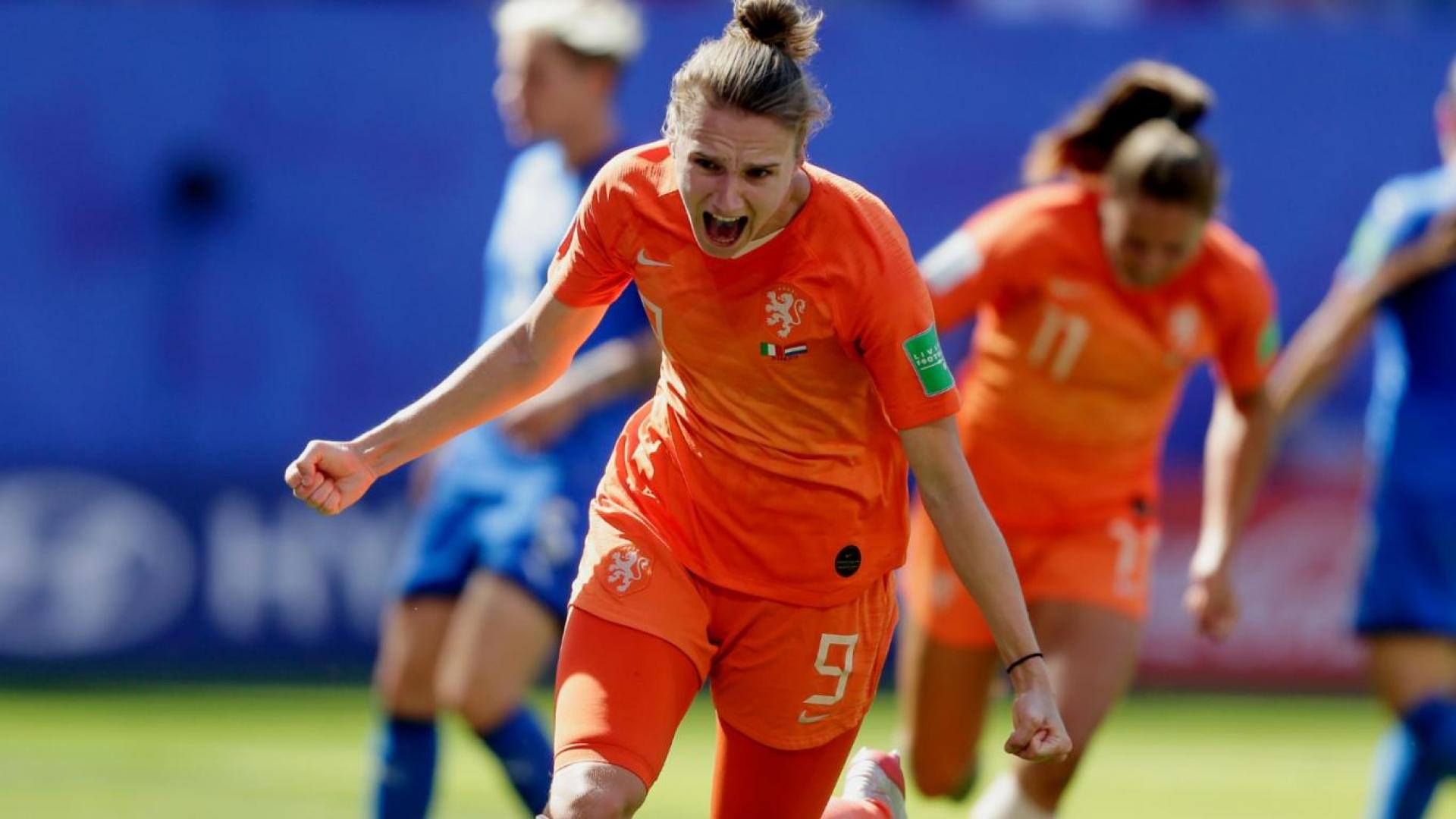 "I didn't play that well before scoring the opener", Vivianne Miedema told Dutch television after the match. "Mind you, conditions weren't easy, with temperatures rising to 35 degrees on the pitch. There was a lot of pressure too, with so much at stake and a very opportunistic opponent to deal with. We knew Italy would always be dangerous, so we didn't give everything in the first half, so we could turn up the pressure in the second. And it worked. Honestly, I never dreamed of this, I'm so very proud. It hasn't been all beautiful, but the result is unprecedented. We'll play the semi-final on Wednesday and next year, we'll go to Tokyo. That's wonderful!"