With two comfortable victories in five days, the Netherlands have got off to a flying start to their qualifying campaign for UEFA Women's EURO 2021. The Orange Lionesses beat Turkey 3-0 at home on Tuesday night after trouncing Estonia 7-0 in Talinn on Friday. Sarina Wiegman's women are now joint leaders of Group A, together with Russia, with a maximum of six points.
"I'm very happy with this fine start, coming on the heels of the World Cup," the Netherlands manager told reporters after the two qualifiers. "These starts are never easy. Such a big tournament has a lot of impact, both physically and mentally. You have to give yourself time to let it all sink in. I have the impression that the players are doing well. We'll have to take a good look at them in November, because that's often when they get tired."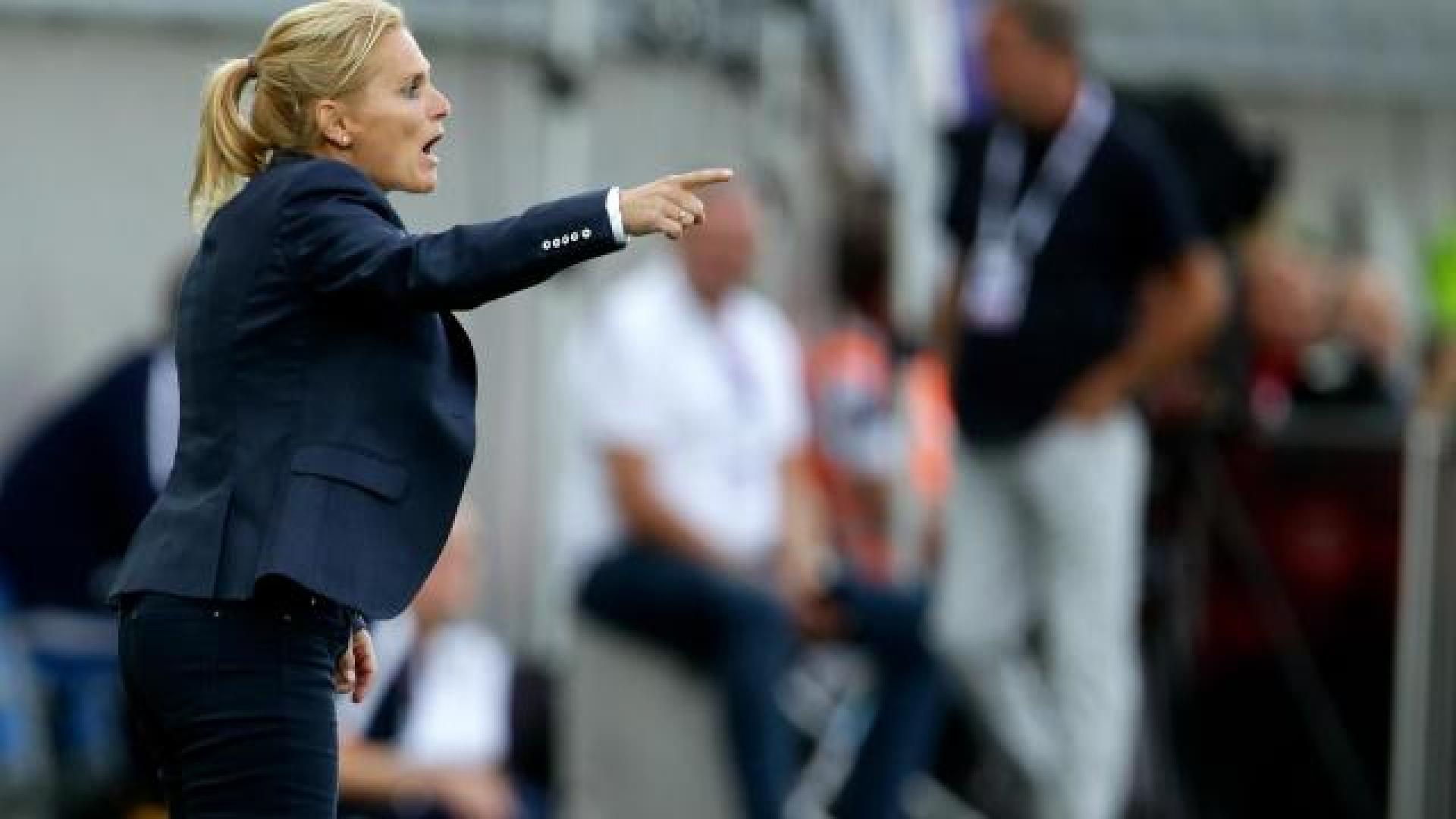 On course to qualify
Wiegman believes that her team, the current European title holders and World Cup runners-up, are firmly on course to qualifying for the Euros in England in 2021.
"You never know what might happen and which players will be available in certain periods, but if we reach our level, we may be able to win all the group matches. Of course, that's easier said than done, because we'll have to work hard to achieve this. But that's exactly what we have done during period and here's the result."
On a more critical note, Wiegman wasn't fully satisfied with Tuesday's score against Turkey, which didn't reflect how the Netherlands dominated the game. "3-0 is a good win, but it could have been a bit more."
"Turkey defended well, keeping the flanks shut, so we had to attack in a different way. We did well, scoring from a corner kick, a wonderful deep pass and a penalty again. And of course, we've kept our sheet clean."
The Orange Lionesses continue their qualifying campaign on 4 October with an away match against Slovenia. Four days later, they'll face their main rivals Russia at home in the Philips Stadium in Eindhoven.