The 2016-17 season is nearing its end. In the wake of the massive celebrations in Rotterdam, where Feyenoord lifted the national Eredivisie title, here's an overview of the clubs at all the other levels which ended top of their national league.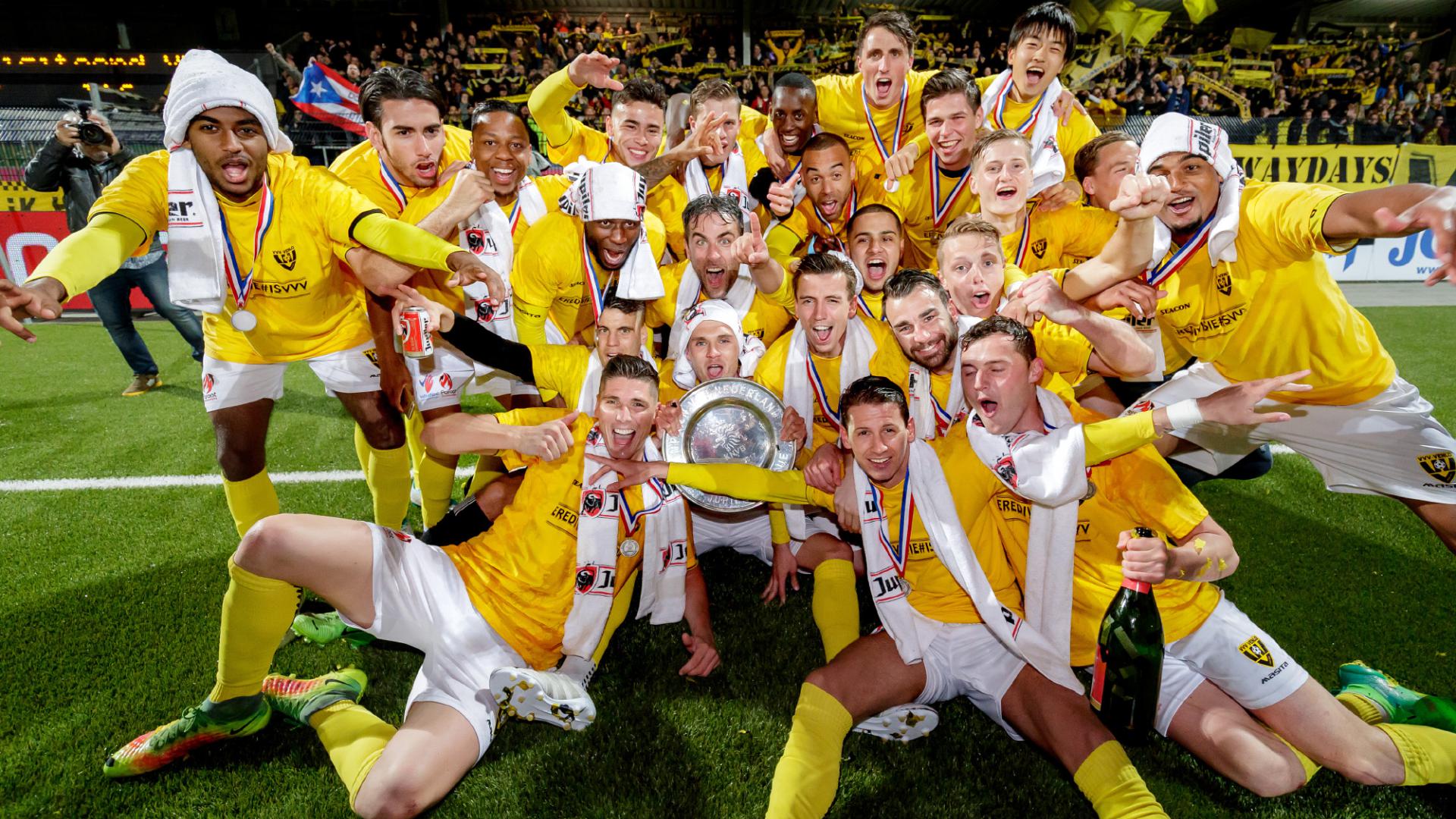 For example, VVV-Venlo are this season's Jupiler League champions and move up to the Eredivisie, the reserves of AZ Alkmaar came out on top of the Second Division and IJsselmeervogels and De Dijk took the titles in the two Derde divisies (Third Divisions). For them, the battle has been decided, the flowers have been presented and the champagne bottles uncorked.
A few other competitions are still undecided (tbd), though, and some have entered the play-off stage.
These are this season's Dutch league champions:
National league
Champions
Eredivisie
Feyenoord Rotterdam
Jupiler League
VVV-Venlo
Tweede divisie
(Second Division)
Jong AZ
(AZ Alkmaar reserve team)
Saturday Derde divisie
IJsselmeervogels
Sunday Derde divisie
De Dijk
Saturday Hoofdklasse A
Spijkenisse
Saturday Hoofdklasse B
ACV
Saturday Hoofdklasse A
ADO'20
Sunday Hoofdklasse B
Blauw Geel '38
Women's Eredivisie
play-offs
Women's Topklasse
Ter Leede
Women's Hoofdklasse A
RCL
Women's Hoofdklasse B
FC Eindhoven
Under-19s Eredivisie
Ajax U19
Under-17s Eredivisie
Ajax U17
Under-15s Eredivisie
tbd
Futsal Eredivisie
play-offs
Women's Futsal Eredivisie
play-offs