This morning, KNVB's international training programme WorldCoaches celebrated its tenth anniversary with a breakfast presentation attended by several high-profile guests. These included Netherlands Foreign Trade and Development Cooperation Minister Sigrid Kaag, KNVB President Just Spee and football celebrities Johan Neeskens and Anouk Hoogendijk.
WorldCoaches trains men and women worldwide to act as trainers and social role models in their communites. During the past 10 years, 15,486 WorldCoaches (76% male and 24% female) have joined the programme in a large number of countries in South America, Africa and Asia. All in all, the programme has reached more than 600,000 children.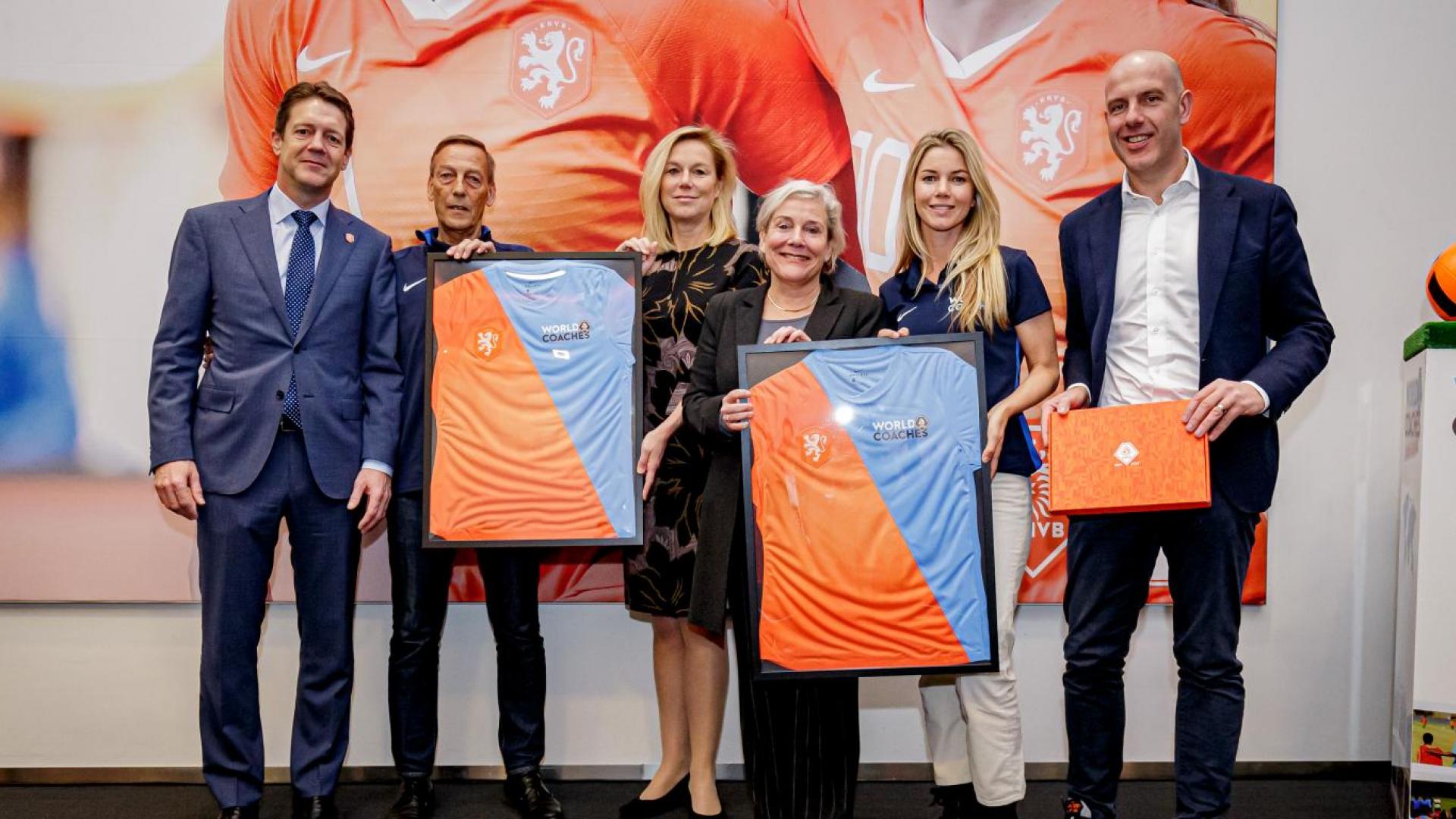 The power of football
Football has the power to unite millions of people around the world. Everyone involved in the game have a social responsibility that doesn't stop at national borders. The WorldCoaches programme aims to improve people's social development and bring about change.
For example, WorldCoaches has trained local coaches on the Caribbean island of St. Maarten to help children cope with the devastating impact of Hurricane Irma. In Lebanon, home to millions of refugees, football has been used to build bridges between different ethnic groups and nationalities. And in Kenya, Ghana and Mozambique, football has been used at schools as a playful tool to change children's behaviour when it comes to water, sanitation and personal hygiene.
Coaching expertise
WorldCoaches was launched in 2009 in the run-up to the first World Cup on the African continent. The programme is based on the KNVB's extensive coaching expertise and experience. WorldCoaches was further developed in collaboration with the University of Utrecht and focuses on three strategic pillars: personal development, social cohesion and health. Over the past 10 years, WorldCoaches has been active in 52 countries, including current projects in Tunisia, Ghana, Lebanon, Suriname, India, Indonesia and South Africa.
The KNVB works together with various organisations for the WorldCoaches programme. At the local level, these are organisations that specialise in stimulating developments through sport. In addition, WorldCoaches works together with other football associations, companies and international development organisations such as Unicef, War Child and Right to Play. Finally, the programme benefits from structural and intensive cooperation with the Netherlands Ministry of Foreign Affairs.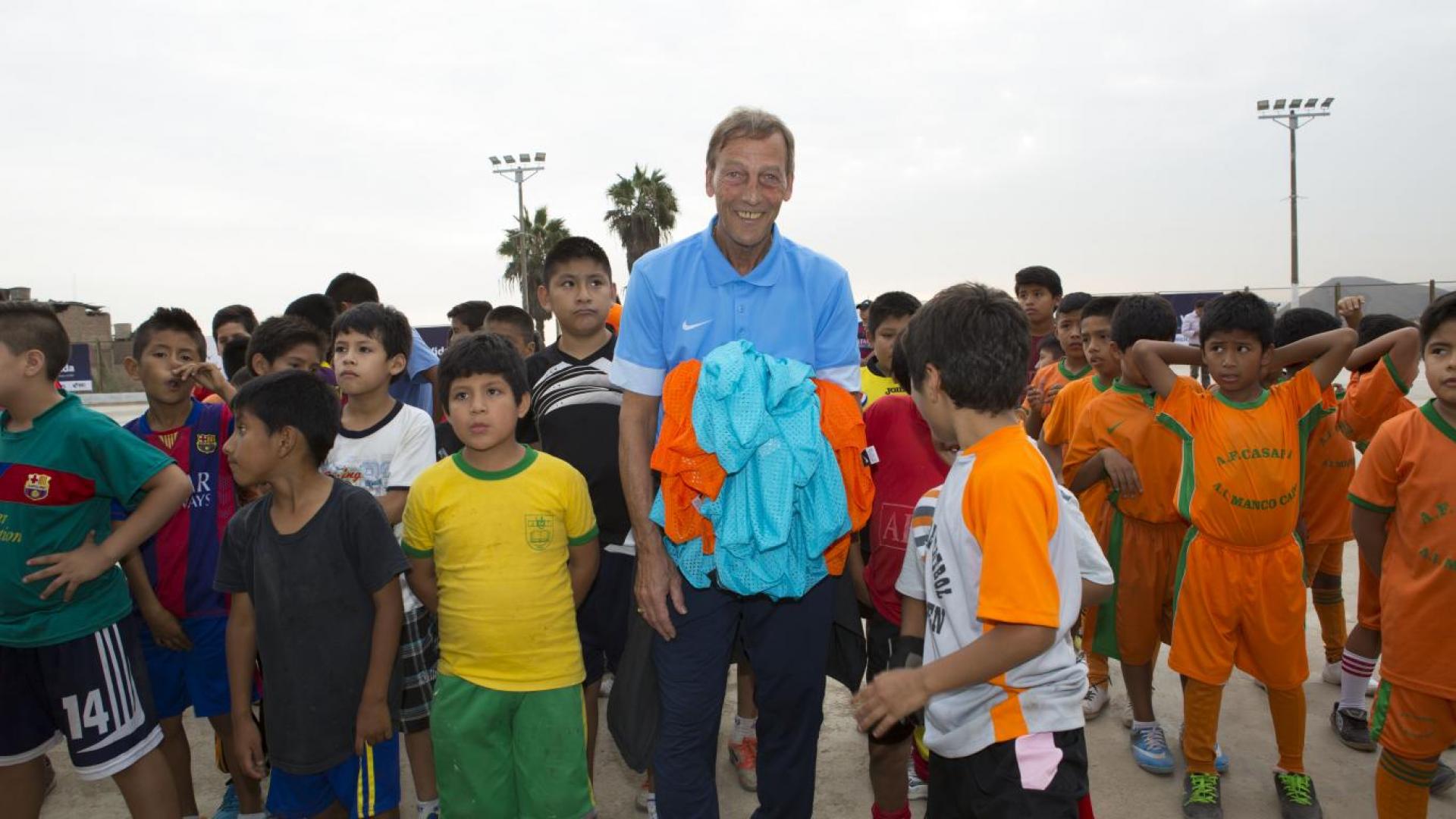 Committed ambassadors
In addition to a group of qualified KNVB teachers, the programme is supported by many football celebrities. Among the committed WorldCoaches ambassadors are Johan Neeskens, Anouk Hoogendijk, Aron Winter, Regi Blinker and Sander Westerveld.
For more information about WorldCoaches:
https://www.knvb.com/themes/worldcoaches
Information in Dutch:
https://www.knvb.nl/over-ons/worldcoaches