The KNVB has submitted an official bid to UEFA to organise next year's Nations League Finals. The venues will be the Johan Cruijff ArenA in Amsterdam and De Kuip stadium in Rotterdam.
The Netherlands football association prepared the bid in cooperation with the municipalities of Amsterdam and Rotterdam, the Johan Cruijff ArenA, Feijenoord Stadium and with the support of the Ministry of Health, Welfare and Sport. The Nations League Finals will be held from 6 to 10 October 2021. The semifinals will be played on 6 and 7 October 2021, the match for 3rd place and the finals are scheduled for 10 October 2021.
"We are very proud that our close cooperation with the municipalities and the stadiums, and the support of VWS has resulted in a strong bid which we have now submitted to UEFA," says KNVB Secretary-General Gijs de Jong. "In the Netherlands and at the KNVB, we have the ambition to organise more major international football events."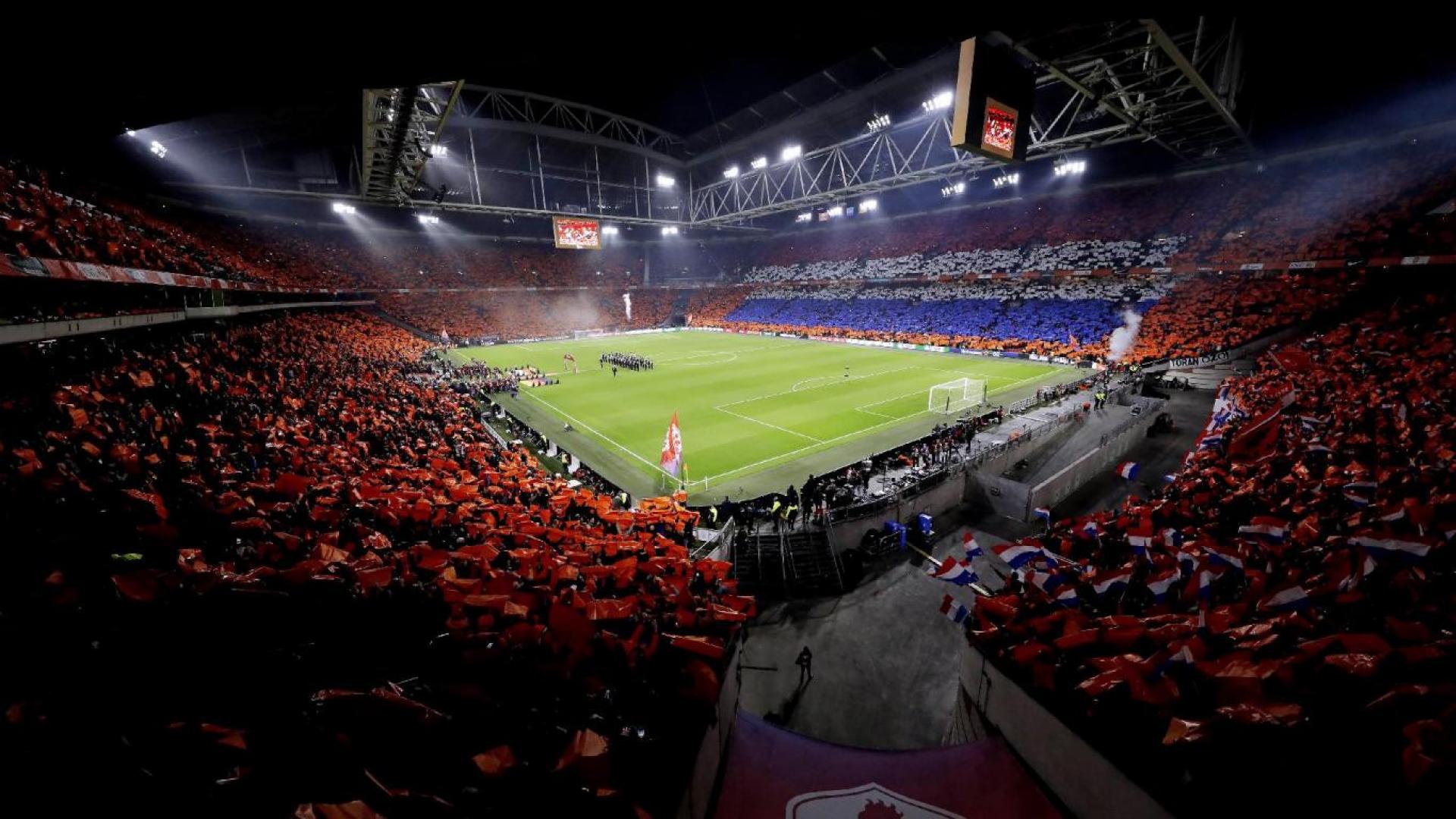 A great deal of experience
"As a small nation, we have gained a lot of experience by organising large events such as EURO 2000 and WEURO 2017. In the near future, the calendar features more great events, such as the 2020 European Championships, co-hosted by Amsterdam and the 2022 UEFA Futsal Championship, to be held in Groningen and Amsterdam. It would be an honour to add the 2021 Nations League finals to this list."
Group winner
We have the ambition to organise more major international football events.
The Netherlands has been pitted against Poland, Italy and Bosnia-Herzegovina in Nations League Group A. UEFA has decided that the winner of Group A may organise the finals. Italy and Poland have also submitted a bid, Bosnia-Herzegovina hasn't. Should the Netherlands manage to win the group, then the Nations League finals will be organised in Amsterdam and Rotterdam in October next year.
Morale booster
Gijs de Jong: ''At the moment, there is still a lot of uncertainty about the possibilities and restrictions surrounding the organisation of this event. Of course, health and safety remain the most important issues and we hope that circumstances will allow us to make it a safe and enoyable event. If our bid is successful, we also hope that this event can give the Netherlands a boost after a period without any major events''.