The Netherlands failed to take advantage of Norway spilling points against Latvia on Saturday. A victory in Montenegro would have been enough to qualify directly for the 2022 World Cup. But it was not to be: Louis van Gaal's men surrendered a comfortable 0-2 lead as the hosts launched a comeback in the last ten minutes to level the score.
Following Norway's shock home draw with Latvia earlier on Saturday, the Netherlands knew they needed to win in Podgorica to secure a spot at next year's World Cup in Qatar. Montenegro, however, were not going to be easy prey, putting up strong opposition in a sparsely filled Stadion Pod Goricom and creating more chances in the first half. Nonetheless, it was Memphis Depay who opened the scoring by converting a spot-kick easily given for tripping Davy Klaassen on the edge of the box.
The guests failed to improve their lacklustre game in the second period, but Memphis managed to double their lead nine minutes after the break with a deft back-heel effort after a Denzel Dumfries cross from the right.
Qualification seemed to be in the bag, but ten minutes before the end of regular playing time, the Brave Falcons lived up to their name and staged a remarkable comeback. Substitute Ilija Vukotic pulled one back in a fast counter-attack before Nikola Vujnovic headed home from close range.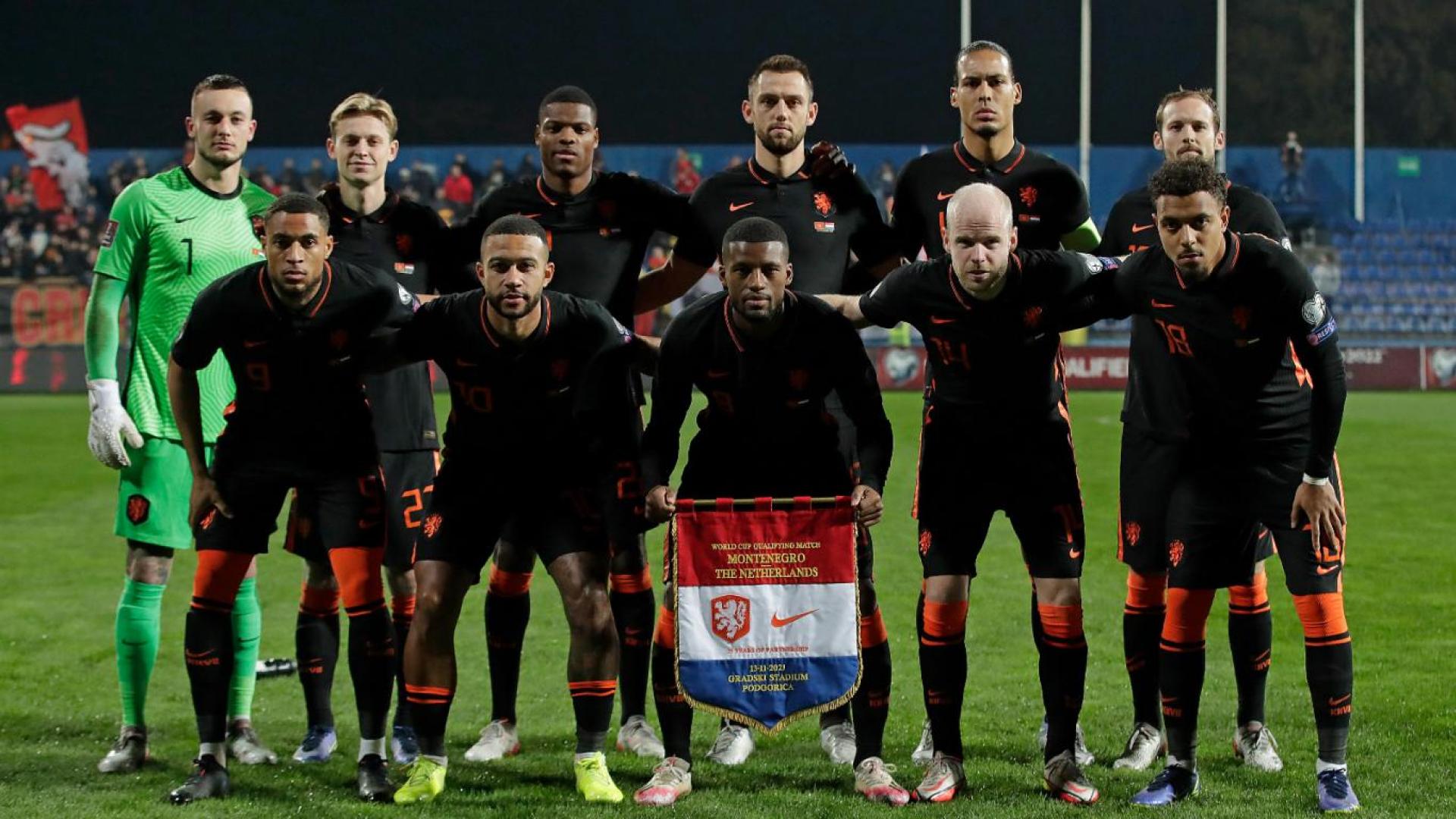 Disappointed
Netherlands captain Virgil van Dijk expressed anger and disappointment at a draw that felt like defeat. "I don't know what to say, really. This is unbelievable, I'm left speechless. The way we played in the second half is a disgrace. We all wanted to have the ball, play attacking football, but we shouldn't neglect our defence organisation."
Van Dijk put the poor performance in Podgorica down to complacency. "The result in Norway should have given us a boost. Instead we gave away a 2-0 lead, which should never have happened. I guess we have got to make up for this in our final qualifier in an empty stadium on Tuesday."
Make-or-break match in Rotterdam
As the Netherlands failed to win in Montenegro, Tuesday's match against Norway in Rotterdam will be all-decisive. The men in orange only need one point to reach the World Cup finals. If they lose, they will end third in their group below their two main rivals, Turkey and Norway.