Louis van Gaal has officially been appointed as the new head coach of the Netherlands national team. Van Gaal and his equally new technical staff, made up of Danny Blind (assistant), Henk Fraser (assistant) and Frans Hoek (goalkeeper trainer) will start working for the national squad with immediate effect. Today, the four men reached an agreement with the KNVB on a partnership until and including the 2022 World Cup in Qatar.
Louis van Gaal: "Dutch football has always been close to my heart and I believe that national coaches are in a key position to further develop our football. Moreover, I consider it an honour to coach the Netherlands national team. There is little time until the next qualification matches, which will be immediately crucial on the road to participating in the World Cup. For this reason, the focus will be 100% on the players and on our approach right from the start. After all, that is why I have been appointed. It's good to be back in Zeist. I have already spoken to a number of players and in consultation with the KNVB, we have put together our new technical staff. I am very much looking forward to getting the job done together."
KNVB director of top-level football Nico-Jan Hoogma: "In the coming months, we'll be facing the task of qualifying for the World Cup. And we only have a minimal preparation period. With this in mind, we started looking for a coach with exceptional qualities, who can also anticipate quickly and for whom the job of coaching a national squad knows no secrets. Given his experience and track record at the highest level, we believe that Louis van Gaal is the right coach for us. Contact was quickly made and we have since spoken to each other frequently. In the past few days, we have carefully put the finishing touches on our deal together. We are happy that Louis will take on this job."
Third place in Brazil
Louis van Gaal (born in Amsterdam on 8 August 1951) served as Netherlands head coach from 2000 to 2002 and from 2012 to 2014. During his first term, he failed in his effort to steer the Oranje to the World Cup finals in South Korea/Japan. In August 2012, he signed a contract to oversee the Netherlands until and including the 2014 World Cup. Under Van Gaal's leadership, the team took third place at the finals in Brazil.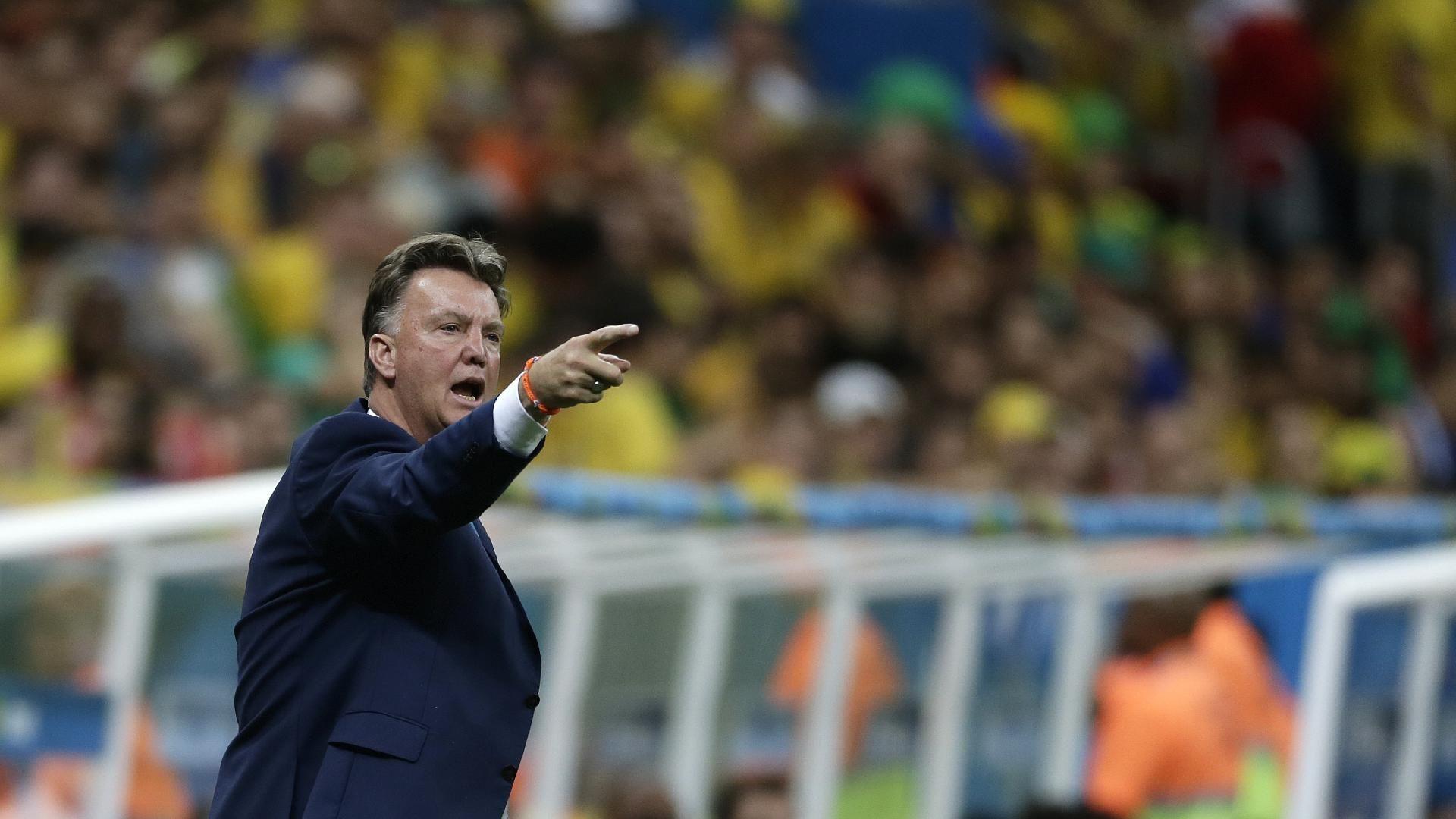 Earlier, as manager of Ajax Amsterdam, he won the World Cup for club teams, the UEFA Champions League, the UEFA Super Cup and was three times champions of the Dutch top-flight Eredivisie. He also took the national title during a spell with AZ Alkmaar. Outside the Netherlands, Van Gaal served at the helm of European top clubs FC Barcelona, Manchester United and Bayern Munich.
Ex-international player Danny Blind (born in the southern village of Oost-Souburg on 1 August 1961) played for Ajax Amsterdam, where he later became manager and technical director. Blind guided the national team at 17 matches after having served as assistant national coach under Van Gaal.
Henk Fraser (born in the Surinamese capital Paramaribo on 7 July 1966) played for Feyenoord and earned six caps. His coaching career took him to ADO Den Haag, Vitesse Arnhem and Sparta Rotterdam. Fraser will combine his work for the Netherlands squad with his current manager position at Sparta Rotterdam.
After his professional career as goalkeeper, Frans Hoek (born in the northern town of Hoorn on 17 October 1956) served as goalkeeper trainer with FC Barcelona, Bayern Munich, Manchester United and the Netherlands national team. He also previously worked with Van Gaal.
Qualifiers
In early September, the Netherlands are scheduled to play three World Cup qualification matches in a row as they attempt to book a berth in the finals in Qatar, which will start on 21 November next year. The Oranje are currently second in UEFA qualifying Group G with six points after three fixtures, trailing Turkey by one point.
The ten UEFA group winners qualify directly for the finals in Qatar. Three more European spots for the World Cup can be earned in play-offs between the ten runners-up and two teams from the UEFA Nations League.
The provisional squad for the upcoming qualification matches against Norway (Oslo, 1 September), Montenegro (Eindhoven, 4 September) and Turkey (Amsterdam, 7 September) will be announced in a press release on Sunday, 15 August. The composition of the final squad will be determined on Friday, August 27.