The higher the level of leadership, the fewer injuries there are in top football - this was one of the conclusions at the four-yearly UEFA Medical Symposium held in Athens over the past three days.
The discussions centred on ways of improving communication, with a focus on medical staff supporting football teams. "Better communication brings better results, also in football. This is evidenced by facts", said Louis van Gaal, the former Netherlands coach who attended the Athens symposium.
Dutch input
Apart from Mr Van Gaal, the Netherlands delegation included KNVB General Secretary Gijs de Jong, the doctor of the Dutch national team, Edwin Goedhart, Wart van Zoest (Medical Manager at PSV Eindhoven) and KNVB physiotherapist Ricardo de Sanders. They took part in a round-table discussion between distinguished guests on Thursday.
Better communication brings better results, also in football. This is evidenced by facts.
'Open' leadership styles have a positive influence of on the fitness of football players, according to UEFA. "They have done research and this was one of their findings," commented Dr Goedhart. "And I believe it straight away. The importance of medical science has been widely recognised in recent years, and now this needs to be followed up by integrating this insight into management. And the leadership style must be adapted accordingly where needed. Ultimately, all knowledge within modern management teams needs to come together at the feet of the main person responsible, i.e. the national coach in a representative side. Organisations who work like, that will reap the benefits."
Fewer injuries
There will be a drop in the four most common injuries in football – hamstring, groin, knee and ankles – if staff share medical information about players consistently and continuously. "But there's more to it", says Goedhart. "It also improves the well-being of footballers within a representative side; if everything is clear and transparent around you, if professional support staff give athletes the best information as a result of a coordinated effort, then that makes you feel good and will ultimately improve your performance."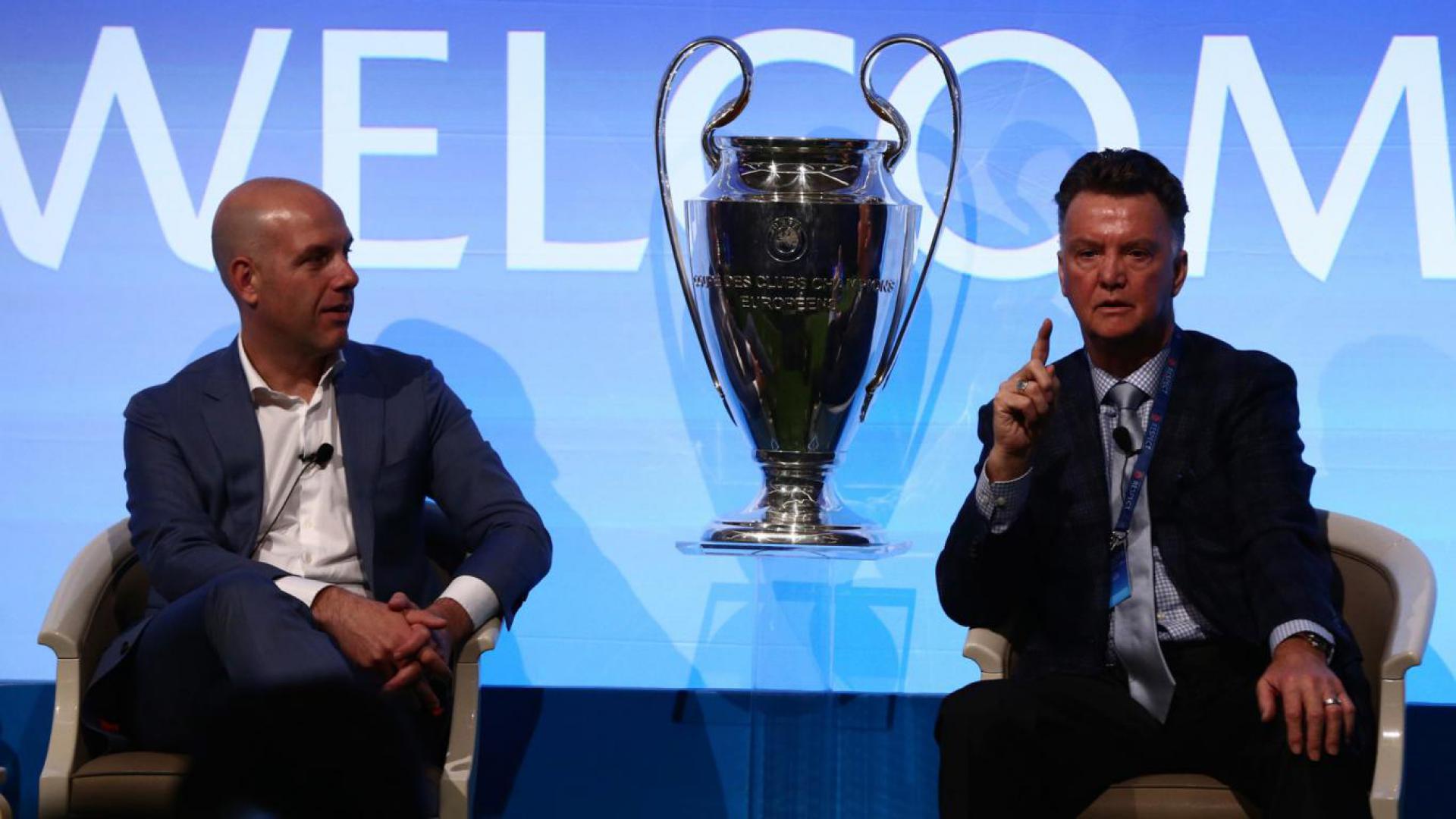 Louis van Gaal even went one step further: "Communication is key to achieving top results, within all disciplines of staff", the former Netherlands coach stated. "Communication breeds the level of commitment among players and staff that will be decisive in the end. Mutual trust is key. During my time as a coach, I have dared to delegate lot of responsibility, and that is only possible if you have real trust in your people. That happens if the person at the helm is clear about their overall philosophy and the fact that they are the boss. Such a climate requires an open, steady and clear structure. This will make a team feel good; it will make players get better and that affects the end result."
Invitation to Zeist
Gijs de Jong spoke of a very successful session in Greece. "When I hear all these specialists here talk about the importance of internal communication within the support staff of a sports team and about keeping your medical staff up to par, then I feel growing pride in what Dutch football has achieved in the past and is doing now in Zeist." Mr De Jong took the opportunity to invite those attending the Symposium over to KNVB headquarters to see for themselves.