The Royal Netherlands Football Association used last week's World Cup qualifier between the Orange Lionesses and Slovakia to highlight the issue of gender equality in senior positions.
'Women at the top' was the title of a meeting in Heerenveen which brought together representatives from the worlds of sports, government and business. Their goal: promoting leadership roles for women in sports and company boards and exchanging knowledge and views about the issue.
Women's football is becoming increasingly popular, yet the number of women in sports governing bodies hasn't grown accordingly in recent years. Conversely, the number of women represented in the boards of listed companies fell from 7.1 to 6.2 percent in the past year.
Kickoff
It is very important to have more women in and around sports pitches in the Netherlands
KNVB Director of Operations Meta Römers kicked off the meeting. Her opening speech emphasized the importance of diversity in the football landscape and the need to promote equal opportunities for boys and girls.
In addition, Römers expressed pride that the Joke Smit emancipation prize was awarded to the Netherlands women's team in 2017. The Orange Lionesses received the prize for their positive contribution to improving the position of women in the Netherlands.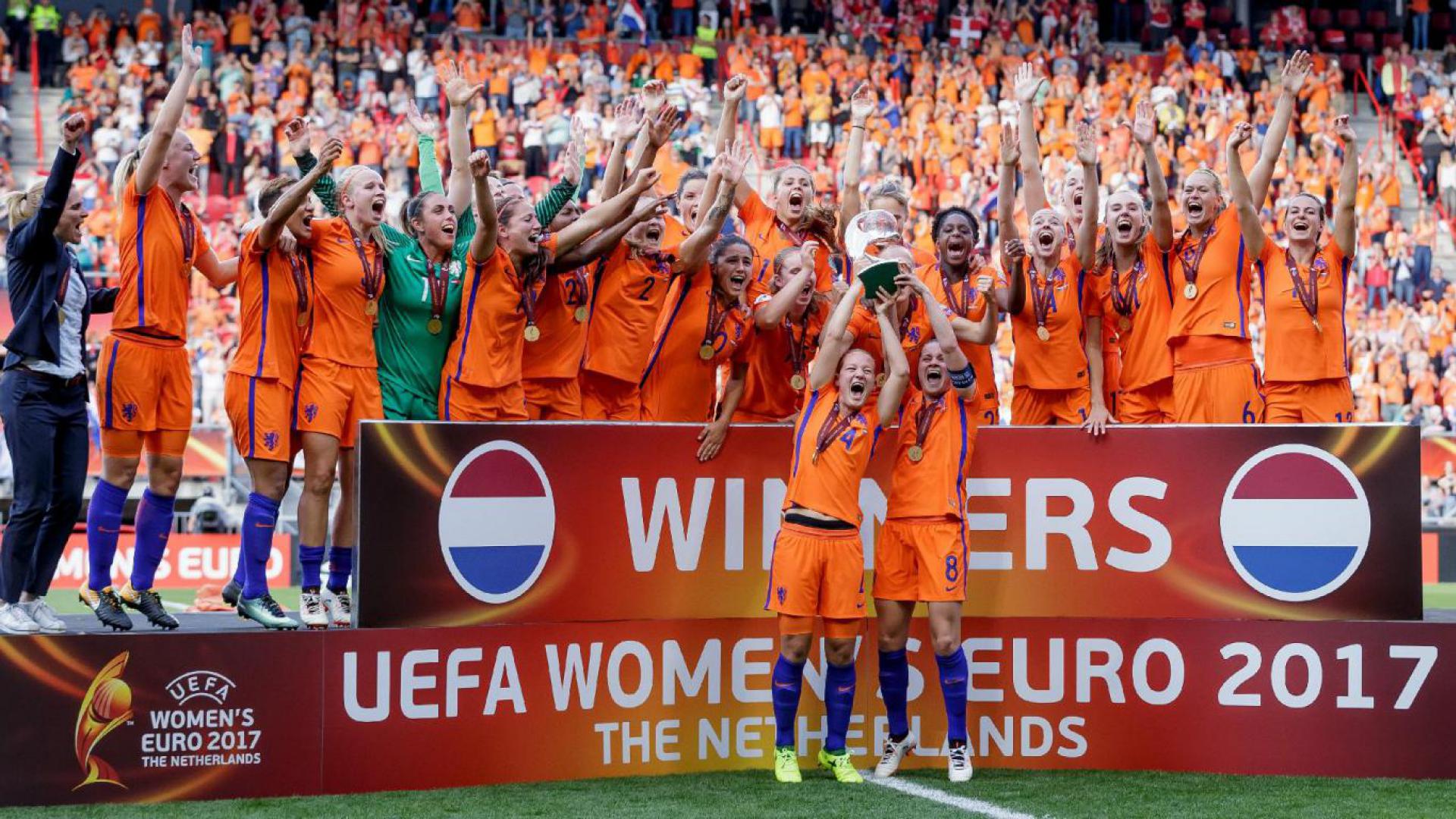 The meeting was chaired by Minke Booij, the former field hockey player who served as the KNVB's head of women's football before taking up the post of director of the Spieren voor Spieren charity. "It is very important to have more women in and around sports pitches in the Netherlands. In my time at the KNVB, I have always tried to give as many women as possible a chance."
Dream
Leoni Blokhuis delivered a presentation about her experiences in the world of football. In 2012, she became the first female player agent in the Netherlands. Blokhuis and her company FlowSports completed the transfer from FC Twente to Norwegian club Lillestrom SK of Sherida Spitse, the first Dutch player to receive a transfer fee, a milestone in women's football.
Blokhuis: "It was never my goal to go into business. I just wanted to make my dream come true and that was to work in football. Now, I often find myself being the only woman at work-related meetings and I hope that this will change."
In Blokhuis' view, the 2017 European championship served as a turning point. "In a very short space of time, I crossed out a lot of items on my bucket list. I has always hoped that the girls would win a major tournament and that's what they did. Sometimes I hear people say: 'Look at those women, they're doing quite alright.' We are not 'doing quite alright', we are just as successful as men."
Putting up pressure
The panel discussion at the end of the meeting touched on the introduction of a quota for women on sports or company boards. KNVB Director of Operations Meta Römers came out in favour of such a quota. "The KNVB is considering allowing more women to attend management and training courses. If this is going to be an organic process, it will take years to materalise, but of course, we can add a little more pressure as far as I'm concerned."

In short, the final conclusion must be that women's football is alive and kicking, the stadiums are full of women, and that when it comes to gender equality, sports and company boards will just have to follow suit.