Each season, the Johan Cruyff Shield is the first football trophy to be won in the Netherlands. The traditional curtain raiser, named after the late football icon Johan Cruyff, highlights the social impact of the game. And from this year, it has a new set-up.

The Eredivisie champions take on the KNVB Cup holders in a single match to win the Johan Cruyff Shield, which is often referred to as the Dutch Super Cup. The match used to be organised in the Amsterdam ArenA, but from this year, the venue is the stadium of the Eredivisie champions.
Every year at the Johan Cruyff Shield, the KNVB focuses on a specific social theme, to which part of the match proceeds are allocated. The match offers a fine opportunity for football to make an impact on society. This is in the line with the spirit of social commitment epitomized by Johan Cruyff.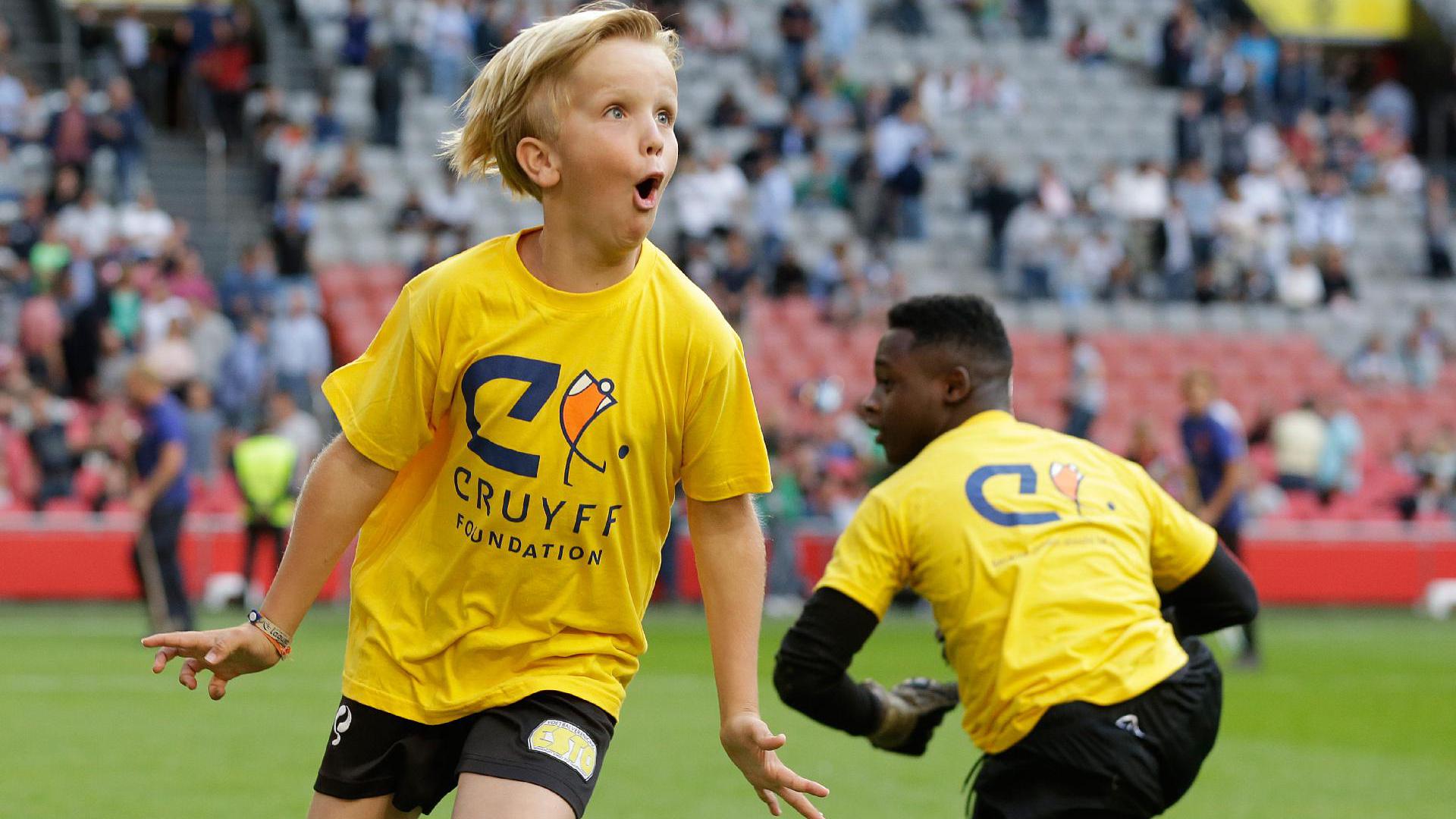 Charity
The Johan Cruijff Shield has long been known as a major charity event, partly because it is held in close collaboration with the Johan Cruijff Foundation, which was founded by the late football star to give children the opportunity to play and engage in sports.This year, in consultation with this foundation, the theme is making children more active, with a particular focus on the Cruyff Courts, small urban football pitches that give children a safe place to play outdoors. They also serve as social meeting places.
Sports and exercise are crucial to children's physical and mental fitness. The issue is that Dutch children, like in many other countries, are not active enough. They simply move too little: only 30 percent of all 6 to 12 year olds meet current health standards when it comes to movement. There are three main reasons for this: children lack local role models, there is little time for sports and physical games at school, and in many neighbourhoods, there are not enough attractive or inspiring spaces that make children want to move and play.
Leading role
Being the country's leading sports organisation representing the most popular sport, the KNVB is taking the lead in efforts to make children more active outdoors. These include offering various suitable programmes at football clubs for each age group. But this leading role also involves close collaboration with partners who organise football outside the clubs. One of those partners is the Cruyff Foundation with its modern Cruyff Courts.
Rotterdam
The Johan Cruyff shield traditionally opens the Dutch football season in August one week before the Eredivisie starts. This year, Eredivisie champions Feyenoord will play Vitesse Arnhem in Rotterdam on 5 August.