Wesley Sneijder has decided to retire from international football following talks with national manager Ronald Koeman, who came to visit Sneijder (33) in Qatar.
Koeman and Sneijder discussed the future of the Oranje. Koeman: ""Wesley is one of the best Dutch footballers of recent years. An excellent player with a lot of charisma. But I'm looking to build a new team and I have to make choices."
Open discussion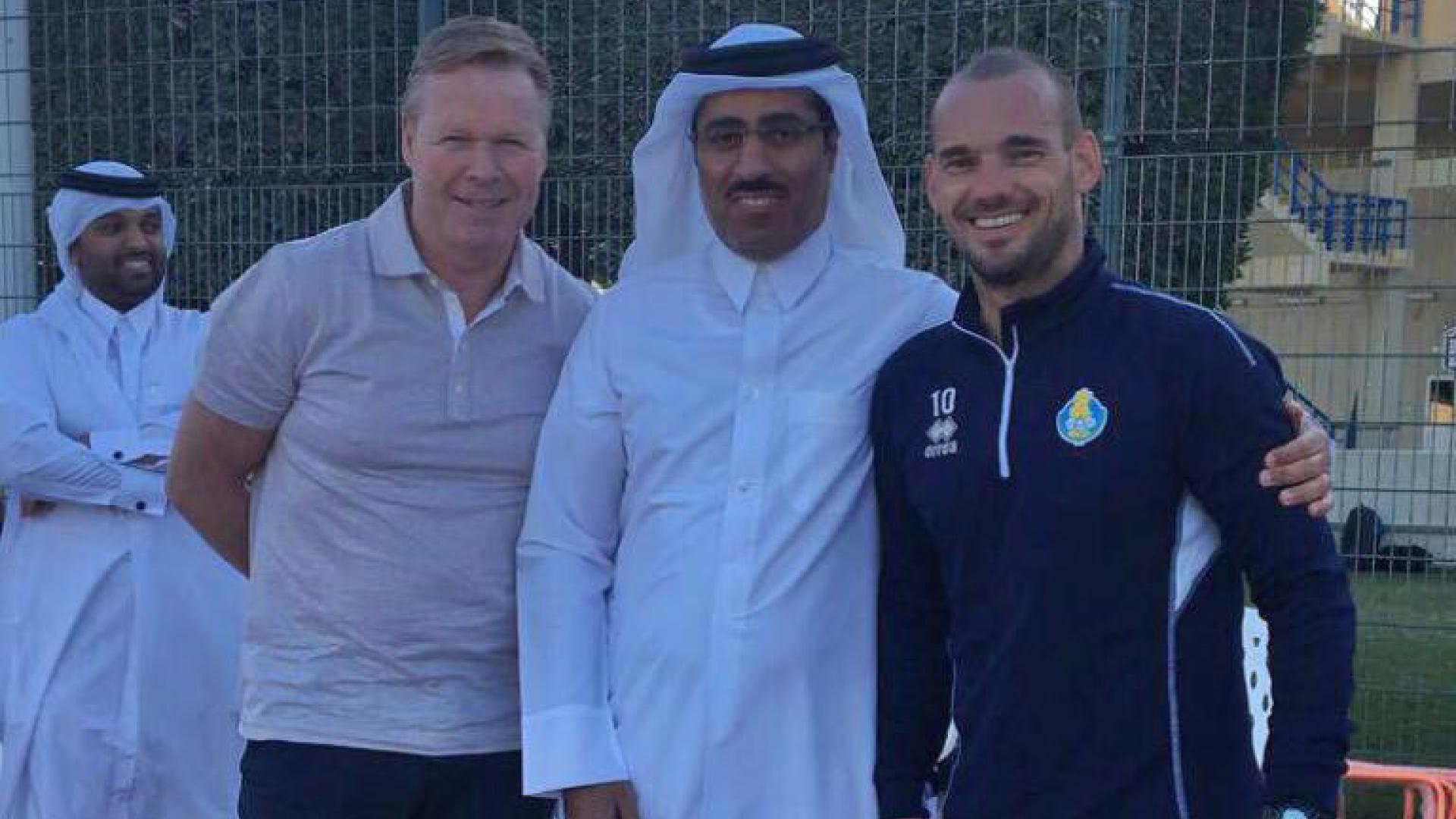 Sneijder understands that the national manager is taking a new course: "When I left for Qatar, I knew that this would impact my international career. On top of that, I understand that Koeman wants to start a new era with different, younger players. We spoke about this openly in a friendly discussion and I respect his decision".

Wesley Sneijder has stated his ambition to follow a trainer course after his active career. The KNVB will discuss with Sneijder a possible role for him within the association.
Record number of caps
Sneijder's international career spans 15 years. He made his senior Netherlands debut in a friendly against Portugal in April 2003 and set a new record for most caps by a Dutch international last November when he earned his 133rd and last cap away against Romania.
Sneijder was a World Cup runner-up in South Africa in 2010 and ended third in Brazil four years ago.
The KNVB will use the coming period to reflect on a fitting farewell for Sneijder.