Wesley Sneijder will be making his very last appearance for the Netherlands national team tonight. He'll be playing his last minutes for the Oranje in Amsterdam, in a friendly against Peru. After the match, he will be given a unique farewell and say goodbye to his many fans. The 15-minute programme will include music by the late Amsterdam folk singer André Hazes and will be shown live on national public television.
Sneijder's farewell match will be attended by a number of special guests. They include family and friends, former teammates and national coaches, representatives of amateur club D.H.S.C. and also a very special foreign guest: FIFA President Gianni Infantino will attend the match against Peru at the invitation of the KNVB.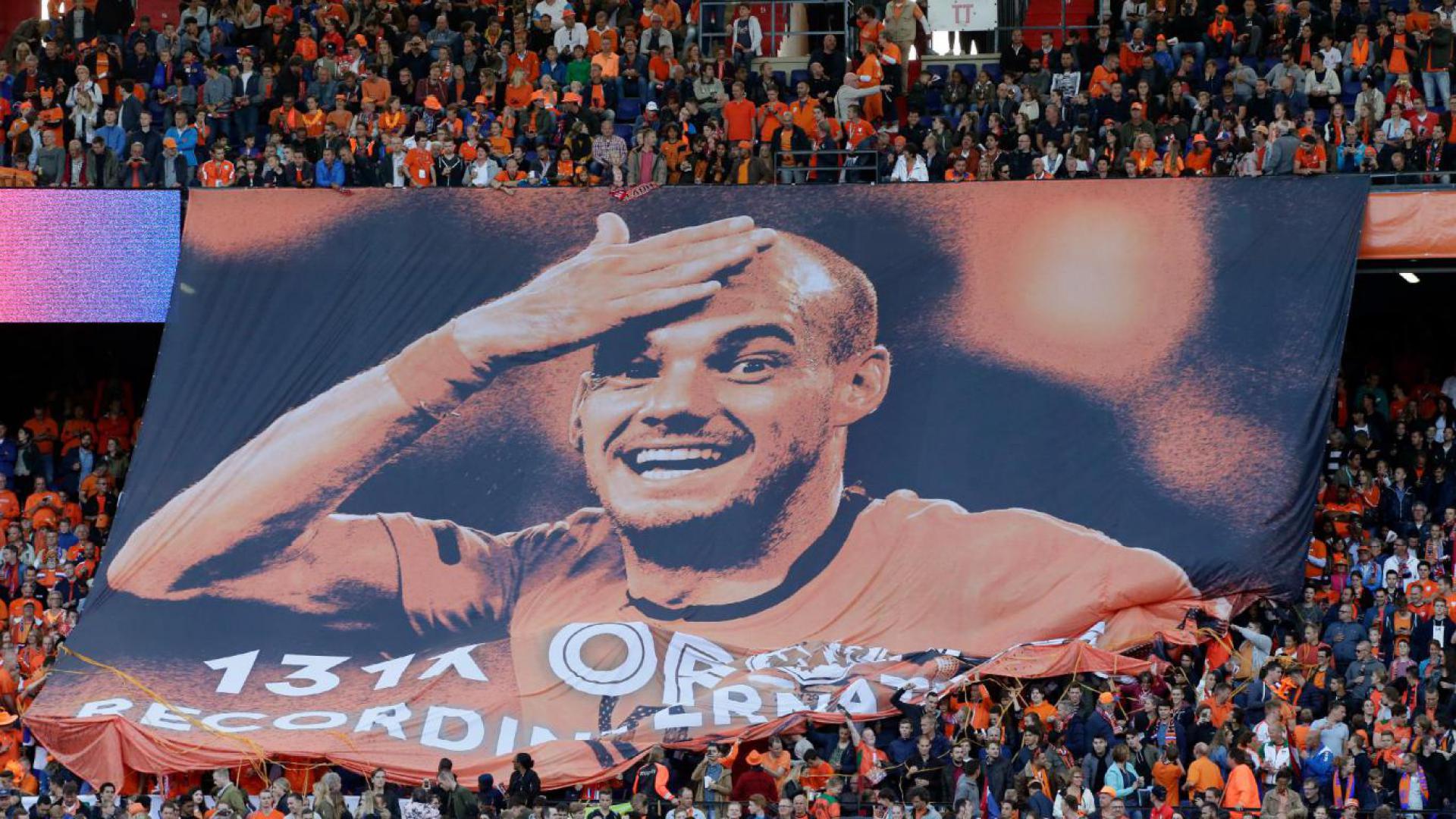 Ambassador Johan Cruyff Foundation
After his international career, Sneijder will remain committed to advancing the beautiful game: he will serve as ambassador for the Johan Cruyff Foundation and stand up for the cause of refugees.
Children on Lesbos live in inhumane conditions and really need to be able to be just 'normal kids'.
His great wish is to set up a Cruyff Court in collaboration with the Foundation in or near a refugee camp on Lesbos. The KNVB supports this initiative and has handed over a 10,000-euro check to the midfielder to kickstart the project.
Sneijder has set up a fundraising website and hopes that the number of donations will soon enable him to realise his dream.
"It is absolutely great that the KNVB has given a kick-start to my campaign with their donation. But we are not there yet," says the record international player. "That's why I want to call on everyone to help me make this come true and make a donation to this beautiful project as a farewell gift. Especially on Lesbos, refugee children need a safe place to play. They live in inhumane conditions and really need to be able to be just 'normal kids'."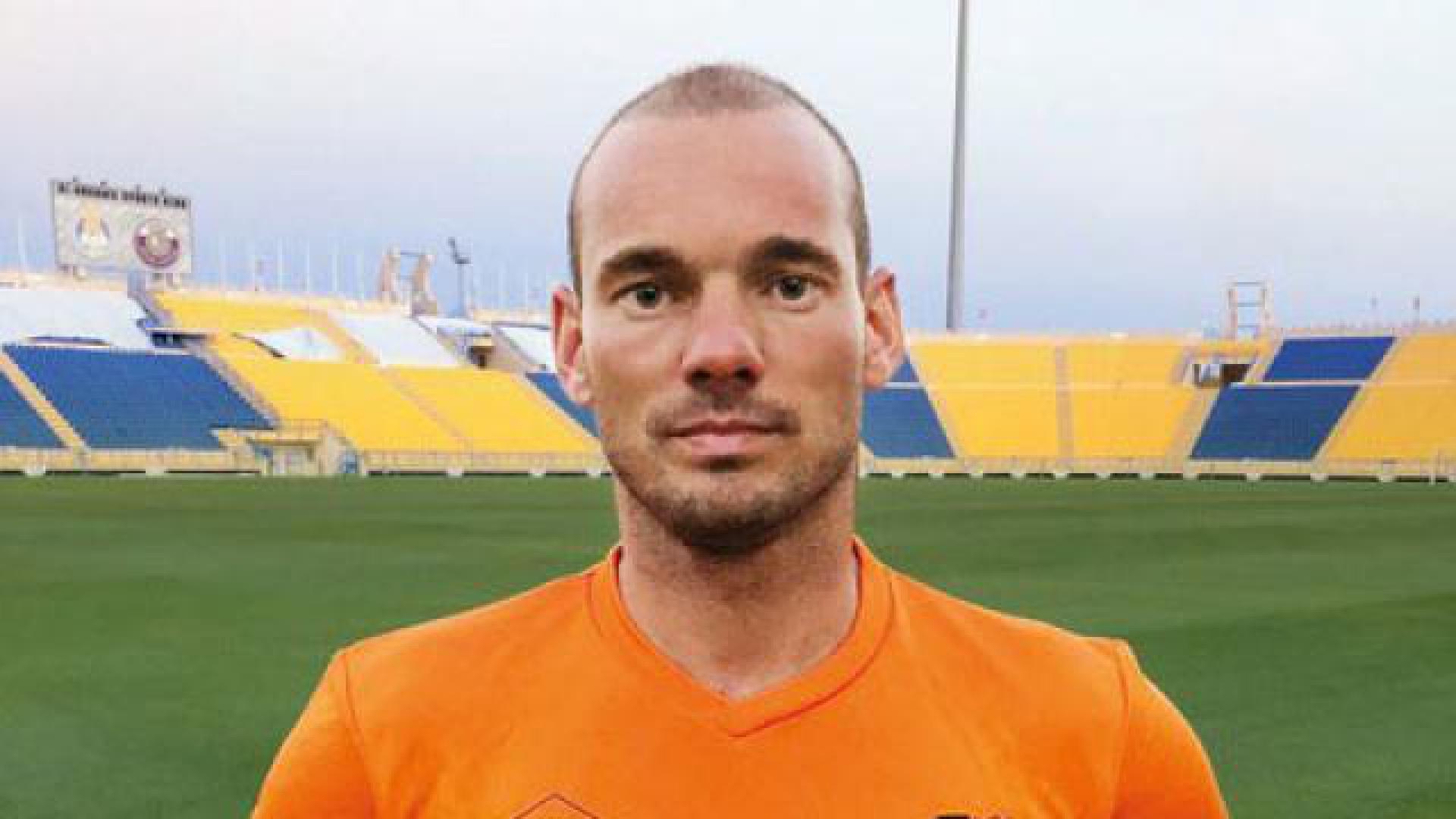 Donate now! Donate to the Johan Cruyff Foundation and support efforts to enable refugee children to engage in sports and play.