Six wins out of six qualifiers – the Netherlands are well on course to progressing to next year's women's Euros following a comfortable 4-1 victory over their main Group A rivals Slovenia.
Playing their final match of the year before 23,120 enthusiastic fans in the GelreDome in Arnhem, the hosts got off to a good start, but it was Slovenia that took the lead. Amid collective miscommunication in the Dutch defence line, Kaja Erzen headed in from close range after a free-kick on the half hour.
Four minutes later, Sherida Spitse levelled proceedings from the penalty spot after Jackie Groenen was pushed inside the box. The Dutch captain, second time pregnant in her 175th cap, scored again from the spot seven minutes after the break following a foul on Vivianne Miedema.
Miedema strikes twice
That goal took off some of pressure on the Netherlands, who firmly took control of the match. This quickly resulted in a third goal for the women in orange when Miedema headed in a well-taken corner from Merel van Dongen. The Dutch top scorer settled matters in the 70th minute by tapping in a Desiree van Lunteren cross to make it 4-1.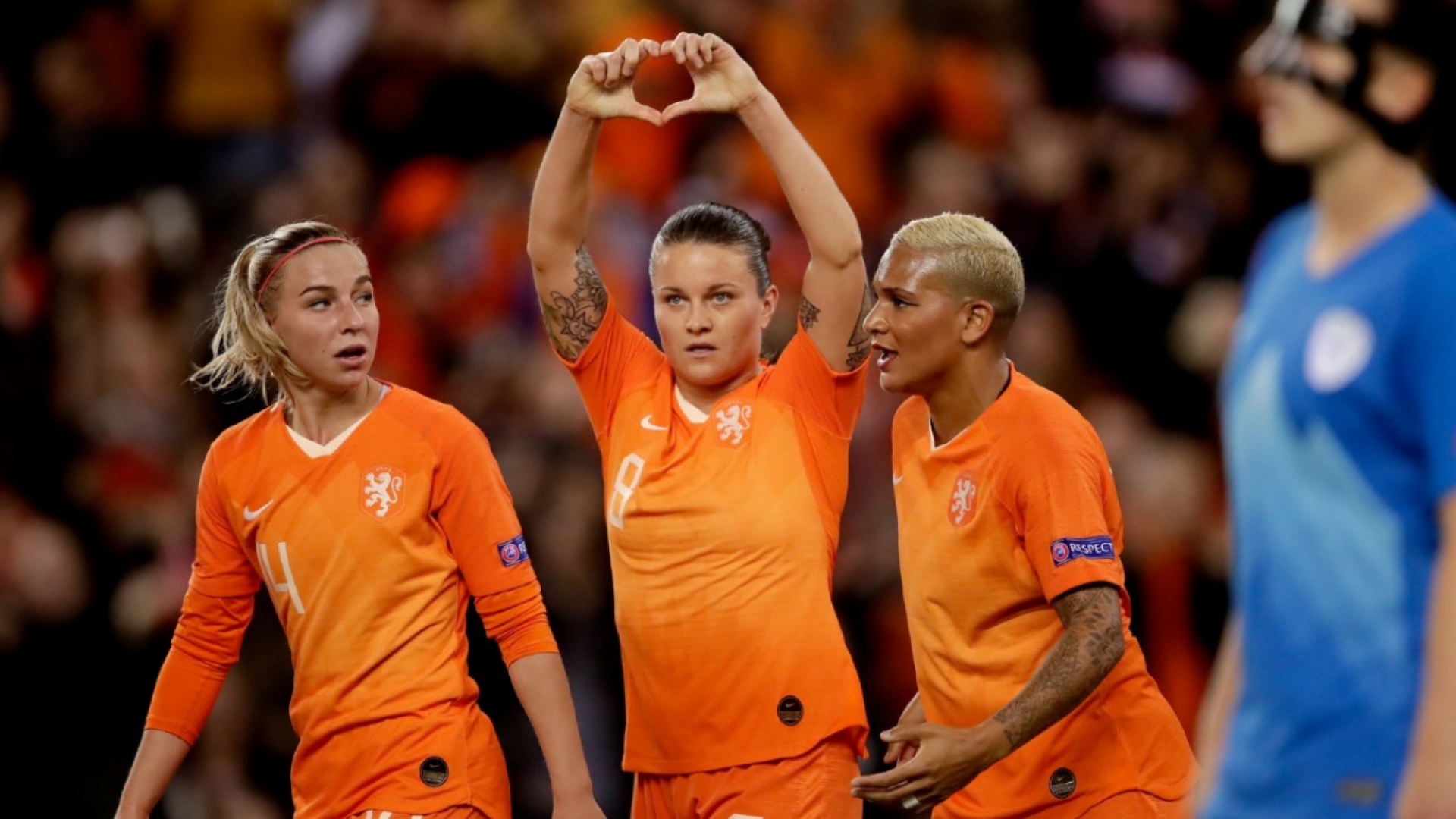 We have a wide pool of talented players. That bodes well for the future.
Spitse was pleased with the pivotal role she played, as she told reporters after the match. "I could only play that role because my teammates created those chances. Of course, penalties are always a mind game. I reckoned the Slovenian goalkeeper would choose the other side for the second penalty, so I put it away in the same corner. On the whole, I think Slovenia were quite strong, but we created more chances and therefore deserved to win. I'm also happy that our new defenders, Aniek Nouwen and Liza van der Most, fitted in well. It's very important to have fresh blood and a wide pool of talented players. That bodes well for the future."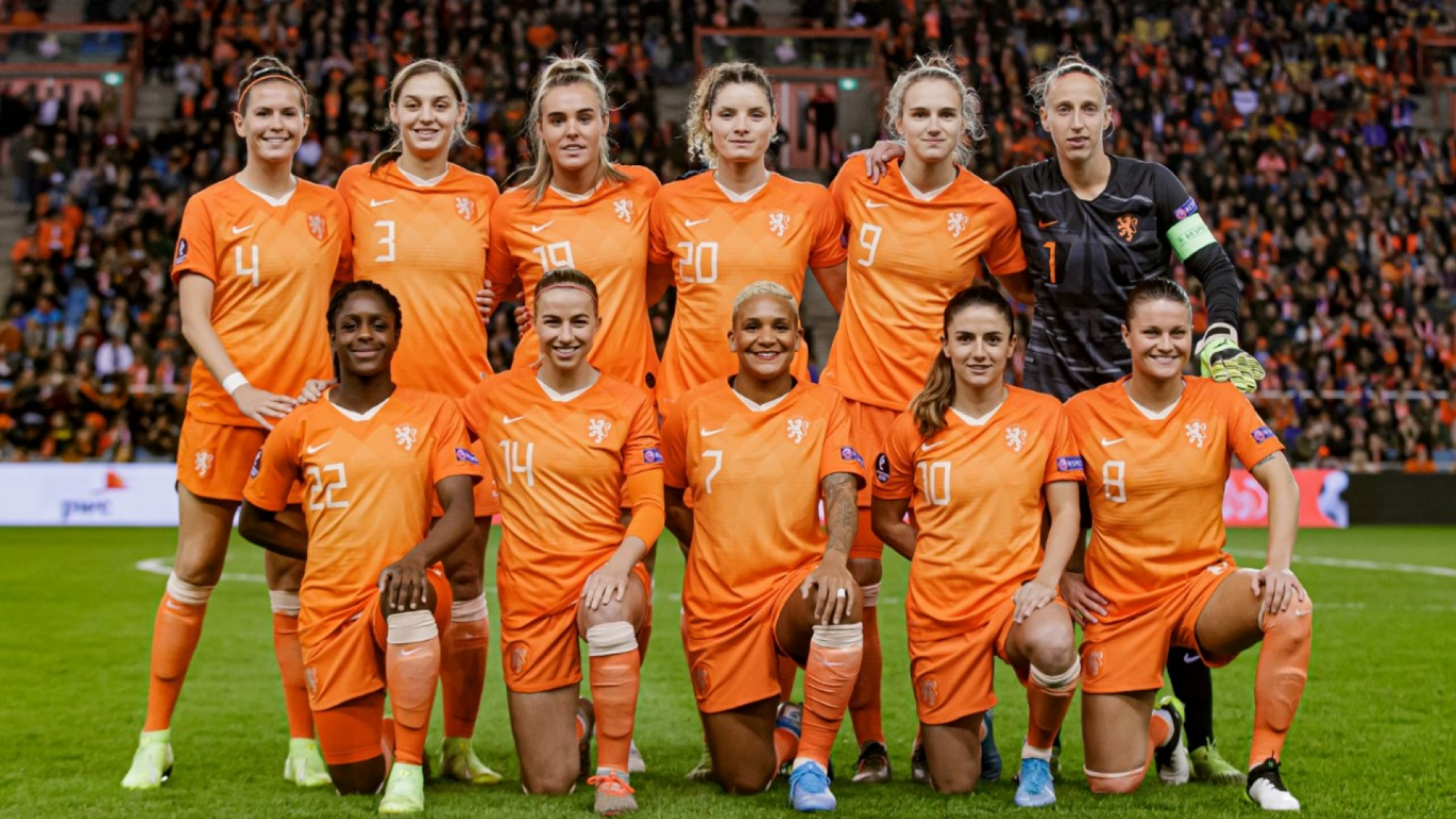 The Netherlands travel to Kosovo for the next qualifier, scheduled for Friday, 10 April 2020. Four days later, they play Estonia at home.