Management
The KNVB management team consists of seven directors: Jean-Paul Decossaux (Commercial Director), Ron Francis (Financial Director), Nico-Jan Hoogma (Director of Top-level Football), Marianne van Leeuwen (Director of Professional Football), Marcel Lucassen (Director of Football Development), Meta Römers (Director of Operations) and Jan Dirk van der Zee (Director of Amateur Football).
Jean-Paul Decossaux
Commercial Director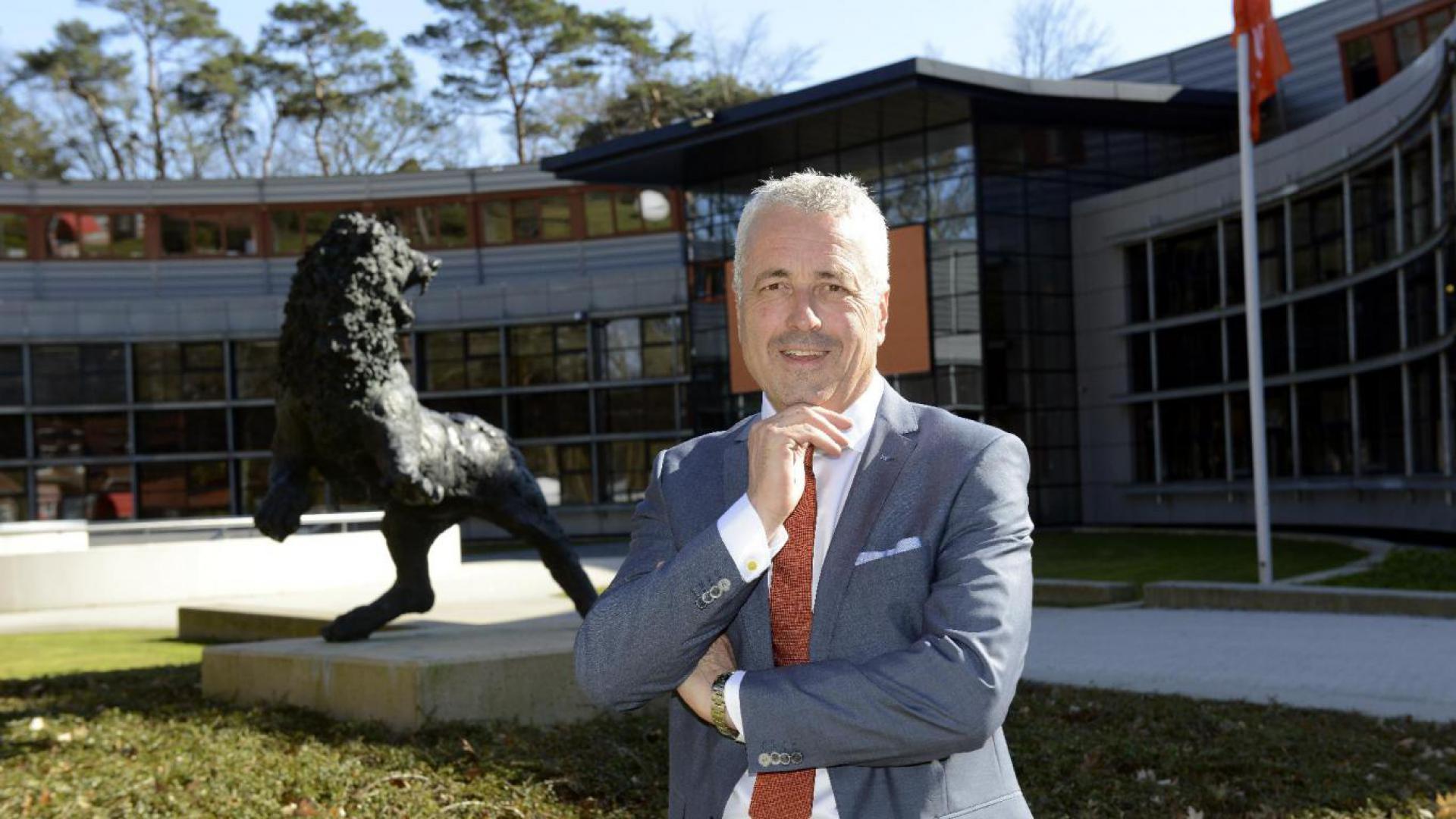 Jean-Paul Decossaux (1963) studied Computer Science at the University of Leiden before taking up his first job as a management consultant for database consulting company DCE. After a few years, Decossaux specialised in marketing techniques, distribution models and co-branding principles with the banking and insurance markets as his primary focus.

In the 1990s, Jean-Paul Decossaux became the founder and managing partner of the Da Vinci Group, a medium-sized consultancy agency catering for this specific niche market. In 2002 he sold his organisation to join the KNVB as commercial affairs manager in 2014. His job was to redesign and expand the KNVB's full sponsorship model.

The KNVB Supervisory Board appointed Decossaux to the post of Commercial Director as per 1 December 2009. He was appointed to the Board as Commercial Affairs Director as per 1 April 2010.
Jean-Paul Decossaux lives with his two daughters and wife in the village of Durgerdam, just north of Amsterdam. His hobbies include sailing, music and outdoor activities. Decossaux played for Haarlem football club KHFC until the age of 17.
Ron Francis
Financial Director
Ron Francis (1978) started work as an assistant accountant and management consultant with KPMG. Between 1996 and 2008, he completed several studies at Nyenrode Business University in the fields of accountancy, controlling and management. In addition, he followed an Executive Master in Finance and Control programme, which he completed with honours.

Ron Francis has been working within the KNVB's professional football unit since 2001. He has held various positions such as controller, financial manager and manager of the KNVB's staff departments which include the policy, licensing, and fiscal departments.

KNVB Expertise
In 2007, Ron Francis set up KNVB Expertise, a centre for research and knowledge management in professional football. The research centre is a collaboration between the Eredivisie, Dutch football employers' organisation FBO and the KNVB. The centre conducts scientific research and advises clubs on management issues.

In 2008 and 2009, Ron Francis was a member of the UEFA working group which, under the leadership of UEFA President Michel Platini, developed rules governing financial fair play in European professional football. Francis joined the Board as Financial Director on 1 July 2010. He is also chairman of the board of the Universitair Centrum Sportgeneeskunde (UCS), a collaboration between Utrecht University and the KNVB.

Ron Francis lives with his wife and two children in the northern Dutch province of Friesland, where he is also active in local politics. Francis has played recreational football for DCS and SDZZ in Zevenaar.

Nico-Jan Hoogma
Director of Top-level Football
Born in the Frisian town of Heerenveen on 26 October 1968, Nico-Jan Hoogma studied Mechanical Engineering in the provincial capital Leeuwarden from 1987 to 1992. He combined his education with a semi-professional career as a football player at the local club, sc Cambuur. He obtained his degree at the same time as sc Cambuur won promotion to the top-flight Eredivisie.
Not much later he signed for FC Twente Enschede, where he played a total of six seasons before embarking on an international career in 1998 - again for six seasons - at HSV Hamburg in Germany. During the last two years of his active football career, he played for Heracles Almelo and won the Jupiler League in 2005.
Hoogma was captain at every club he played for and has a total of 525 league matches in professional football and 22 European matches - including Champions League appearances with HSV - to his name.
After he retired as a player in 2006, he became general / technical manager at Heracles Almelo. In January 2007, he was promoted to the position of general / technical director of the club, which he held until 1 March 2018. Hoogma lives with his wife and two of their three children in Oldenzaal. His son Justin plays at TSG 1899 Hoffenheim and lives in Heidelberg (Germany).
Marianne van Leeuwen
Director of Professional Football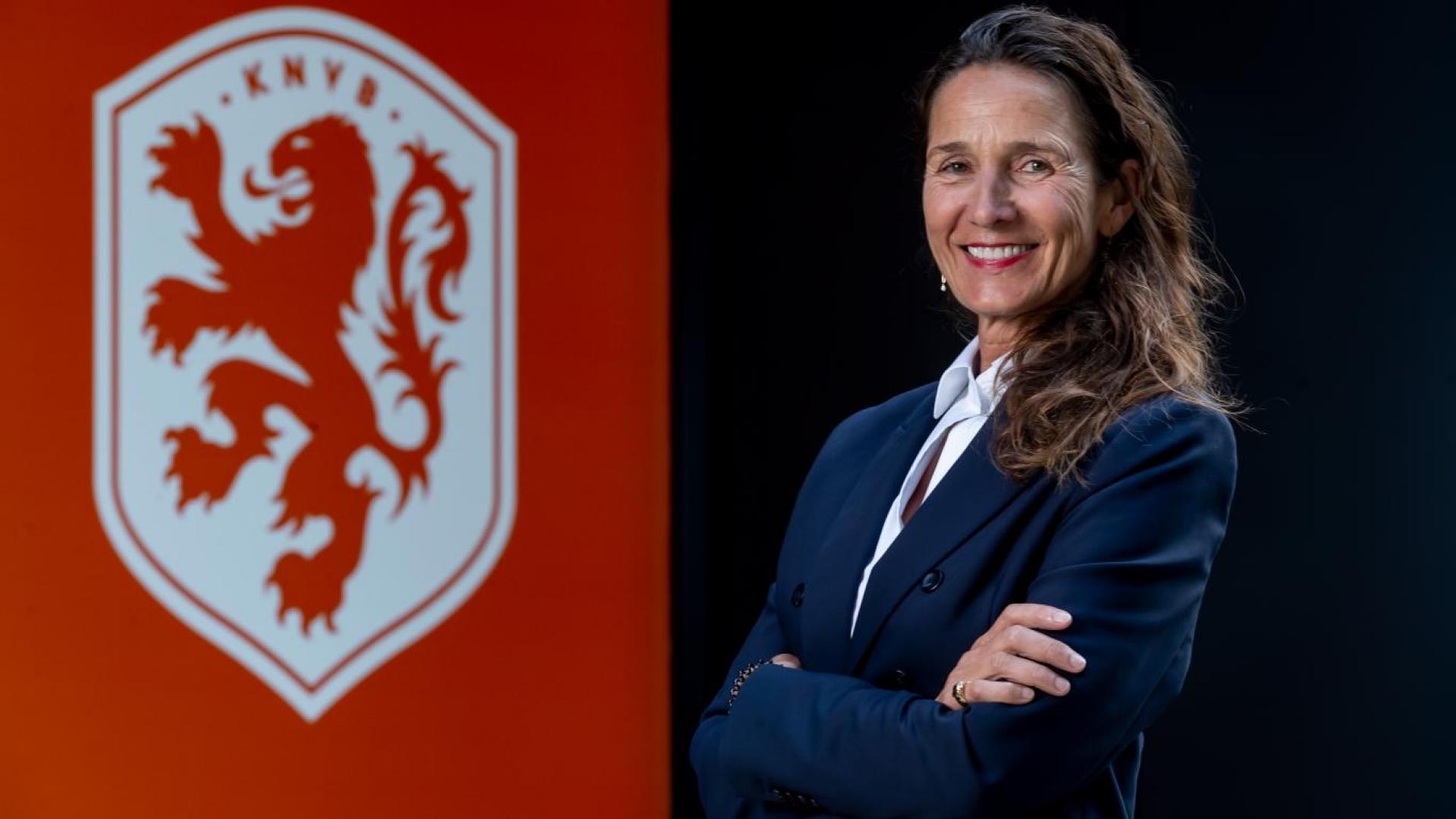 Marianne van Leeuwen (Born in Rotterdam on 9 April 1961) is an experienced international director and supervisor at several companies including RELX, Sligro Food Group and Technische Unie. From 2014, Van Leeuwen also served as chairman of Amsterdam amateur club Zeeburgia for a period of seven years. On the advice of the Professional Football Supervisory Board, Van Leeuwen was nominated as director of professional football.
"I am very much looking forward to getting started at this beautiful organisation," Marianne van Leeuwen said upon her appointment on 1 September 2021. "My first priority will be to get to know KNVB staff, the clubs, the external parties and to delve into all the dossiers related to professional football."
Marcel Lucassen
Director of Football Development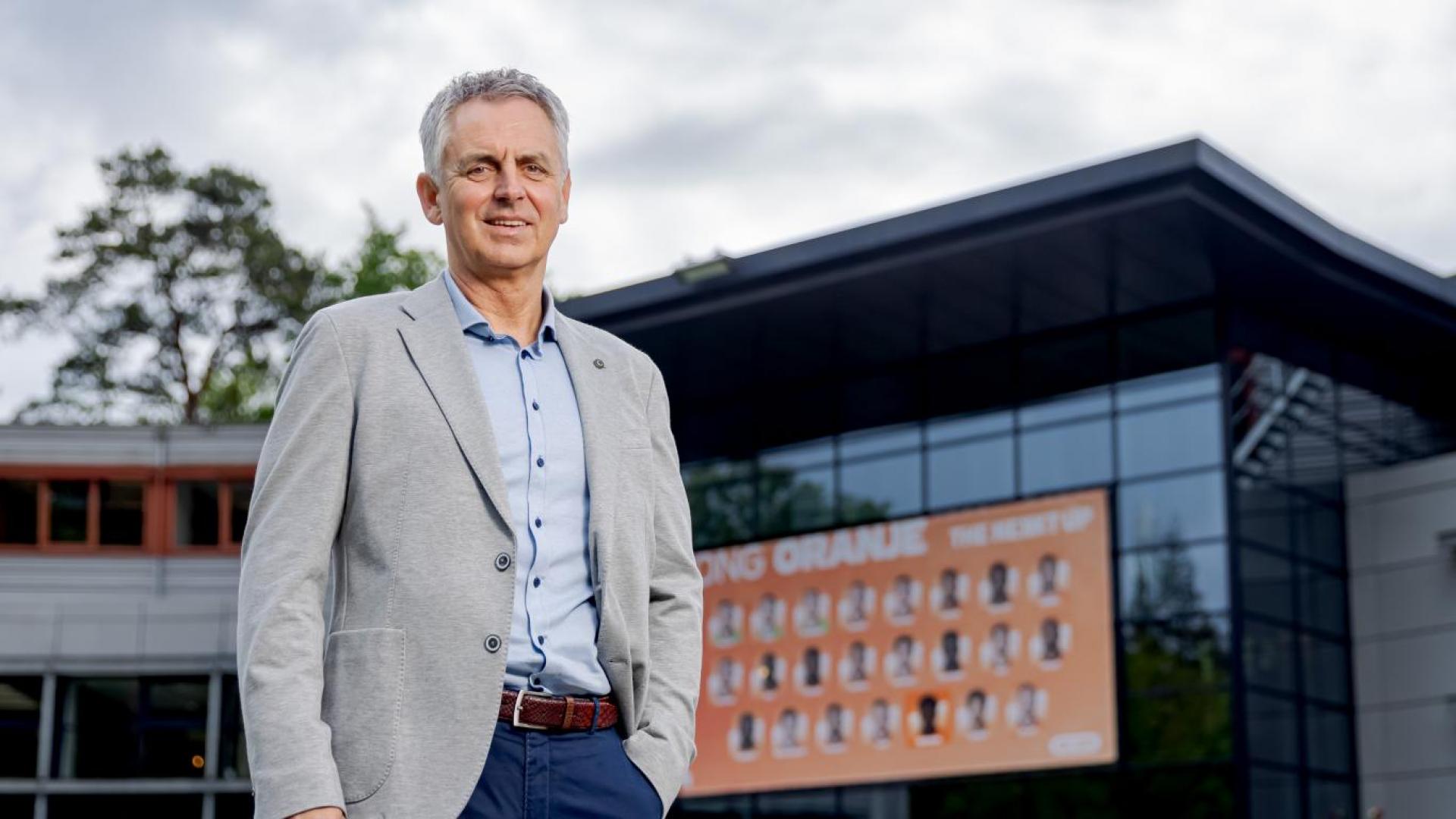 Marcel Lucassen has held various positions in the world of football, mainly abroad. From 2008 to 2015, he worked with the German Football Association (DFB), where he laid the groundwork for a uniform style of play for the national teams. In addition, during that period, Lucassen served as an instructor for the Under 15, Under 17 and Under 19 managers of the Bundesliga clubs and as an UEFA Pro License course instructor.
Before joining the DFB, Lucassen worked as assistant manager with TSG 1899 Hoffenheim and as mentor of the coaches of the Academy. He also trained Dutch and German talents individually, including professional players from Bundesliga clubs.
After his time with the DFB, Lucassen took up the role of technical director at Al-Nasr's football academy (2015-2018). From 2018 to 2020, Lucassen held the position of head of coach and player development at Arsenal, where he was responsible for all youth teams and implementing a game philosophy. Over the years Lucassen has been an advisor to several national associations.
As a football player, he played in the youth teams of Dutch professional club VVV-Venlo in the southern province of Limburg. As of the 2021/22 season, the Limburger, who lives in the village of Blitterswijck, is employed full-time by the KNVB as director of football development. At KNVB headquarters in Zeist, he has responsibility for the national youth teams, the KNVB Academy, top-level youth football and grassroots football.
Meta Römers
Director of Operations for amateur football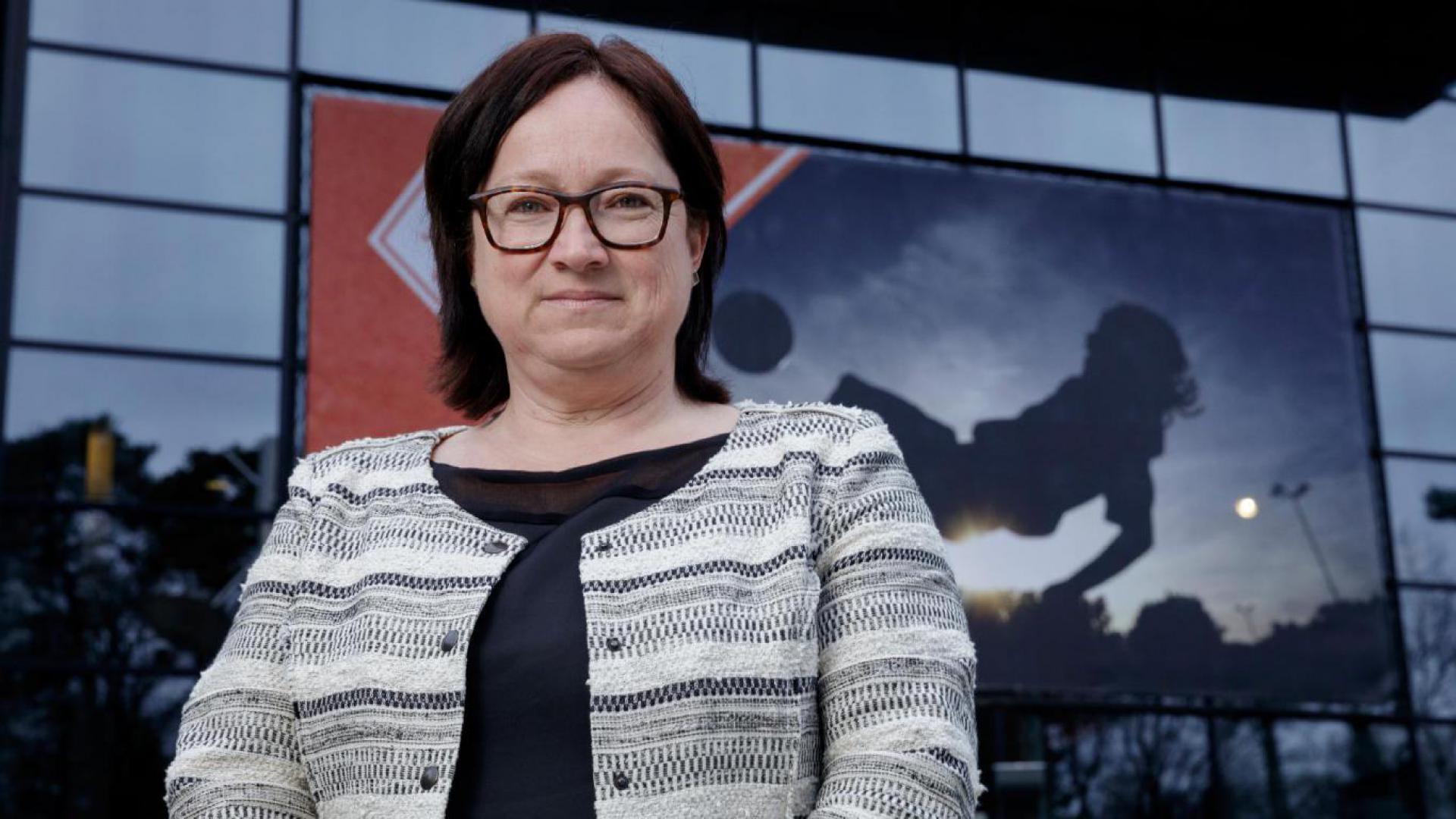 Meta Römers joined the KNVB as Director of Operations for amateur football on January 1, 2016. Römers is responsible for the finances of the Amateur Football Unit, human resources and ICT. She is also tasked with the overall day-to-day management of the workforce.
Römers (45) previously worked with Randstad Netherlands where she held several management positions. In her free time, she coaches the E2 'pupils' team of v.v. Haaften football club.
Jan Dirk van der Zee
Director Amateur Football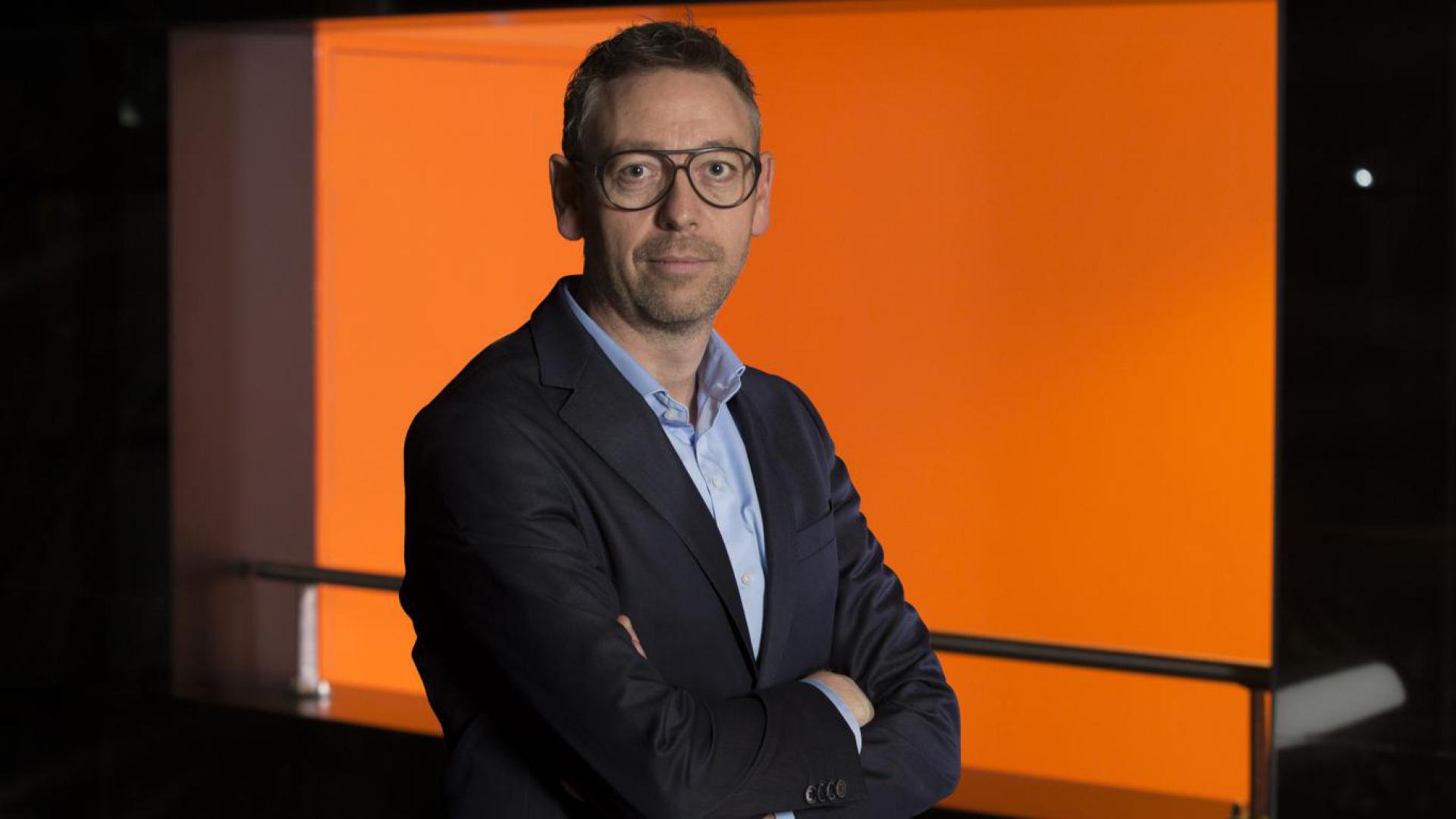 Jan Dirk van der Zee (1971) took up the post of Director of the Netherlands Amateur Football Association in April 2015.
Having been active as a player and volunteer with various clubs, Van der Zee knows the world of football inside out. He also has extensive administrative and management experience. In 1995 and 1996, Van der Zee was project manager with Vroom & Dreesmann department store.
In 1996, he moved to C & A Netherlands where he held various management positions, before joining the trade organisation Mitex in 1998 as a manager tasked with internal restructuring. In 2001, Van der Zee became deputy director of Mitex and moved up to the position of director in 2003.
Regulations
The Board and the Professional Football Directors have their own regulations.