Management
The management team of the KNVB Professional Football Association consists of five directors: Eric Gudde (Director of Professional Football), Nico-Jan Hoogma (Director of Top-level Football), Art Langeler (Director of Football Development), Jean-Paul Decossaux (Commercial Director) and Ron Francis (Financial Director). The KNVB business unit for amateur football is led by Director Jan Dirk van der Zee. Meta Römers is the amateur unit's Director of Operations.
Professional football
Eric Gudde
Director of Professional Football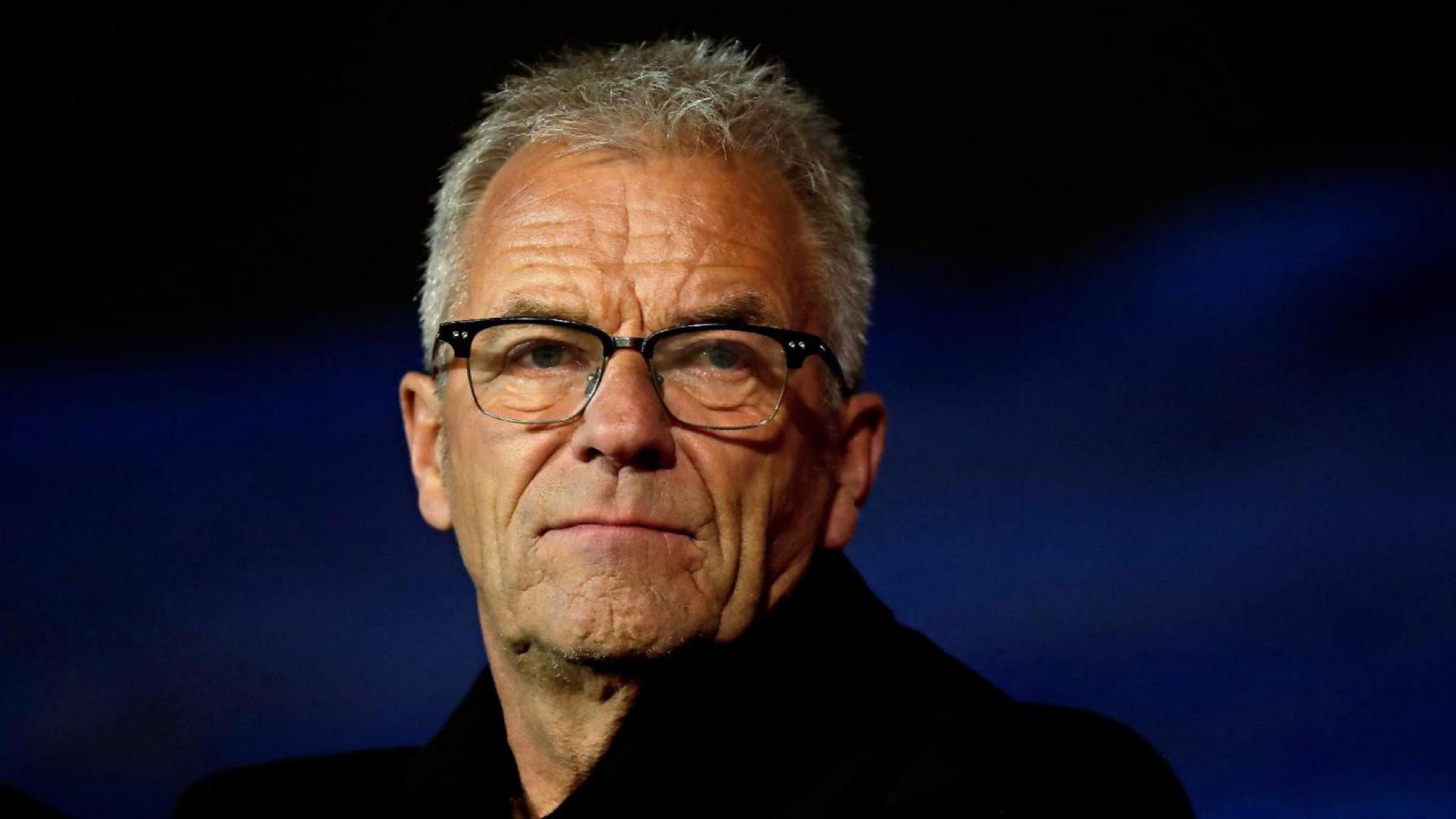 Born in Schiedam on 9 October 1954, Eric Gudde studied Fiscal Economics at Erasmus University in Rotterdam. Following his graduation in 1981, he started his career as corporate income tax inspector in Rotterdam.
Having served as team leader of the Tax Inspectorate Large Enterprises in Rotterdam for a year, Gudde was appointed deputy chief of the Tax Inspectorate Large Enterprises, a position he held until 2000. In the years that followed, Gudde served as director of the Rotterdam Municipal Tax Department as well as Sports and Recreation Director of the municipality of Rotterdam.
In 2007, he was appointed CEO of Feyenoord Rotterdam, a position he held for ten years. In November 2017, he moved to the KNVB, where he took up the post of director of professional football.
Eric Gudde, his wife Mariëlla and their three children live in Maassluis (South Holland province). Gudde enjoys spending his free time with his wife, children and grandchildren. He also likes to travel and visit sports events and concerts.
Gudde has been active in the world of football for many years. In the mid-1980s, he was successively head coach of Excelsior'20, Excelsior Maassluis, Spijkenisse and again Excelsior Maassluis. In addition, he was head of youth development and technical manager at the latter club, before moving to Feyenoord in 2007.
Nico-Jan Hoogma
Director of Top-level Football
Born in the Frisian town of Heerenveen on 26 October 1968, Nico-Jan Hoogma studied Mechanical Engineering in the provincial capital Leeuwarden from 1987 to 1992. He combined his education with a semi-professional career as a football player at the local club, sc Cambuur. He obtained his degree at the same time as sc Cambuur won promotion to the top-flight Eredivisie.
Not much later he signed for FC Twente Enschede, where he played a total of six seasons before embarking on an international career in 1998 - again for six seasons - at HSV Hamburg in Germany. During the last two years of his active football career, he played for Heracles Almelo and won the Jupiler League in 2005.
Hoogma was captain at every club he played for and has a total of 525 league matches in professional football and 22 European matches - including Champions League appearances with HSV - to his name.
After he retired as a player in 2006, he became general / technical manager at Heracles Almelo. In January 2007, he was promoted to the position of general / technical director of the club, which he held until 1 March 2018. Hoogma lives with his wife and two of their three children in Oldenzaal. His son Justin plays at TSG 1899 Hoffenheim and lives in Heidelberg (Germany).
Art Langeler
Director of Football Development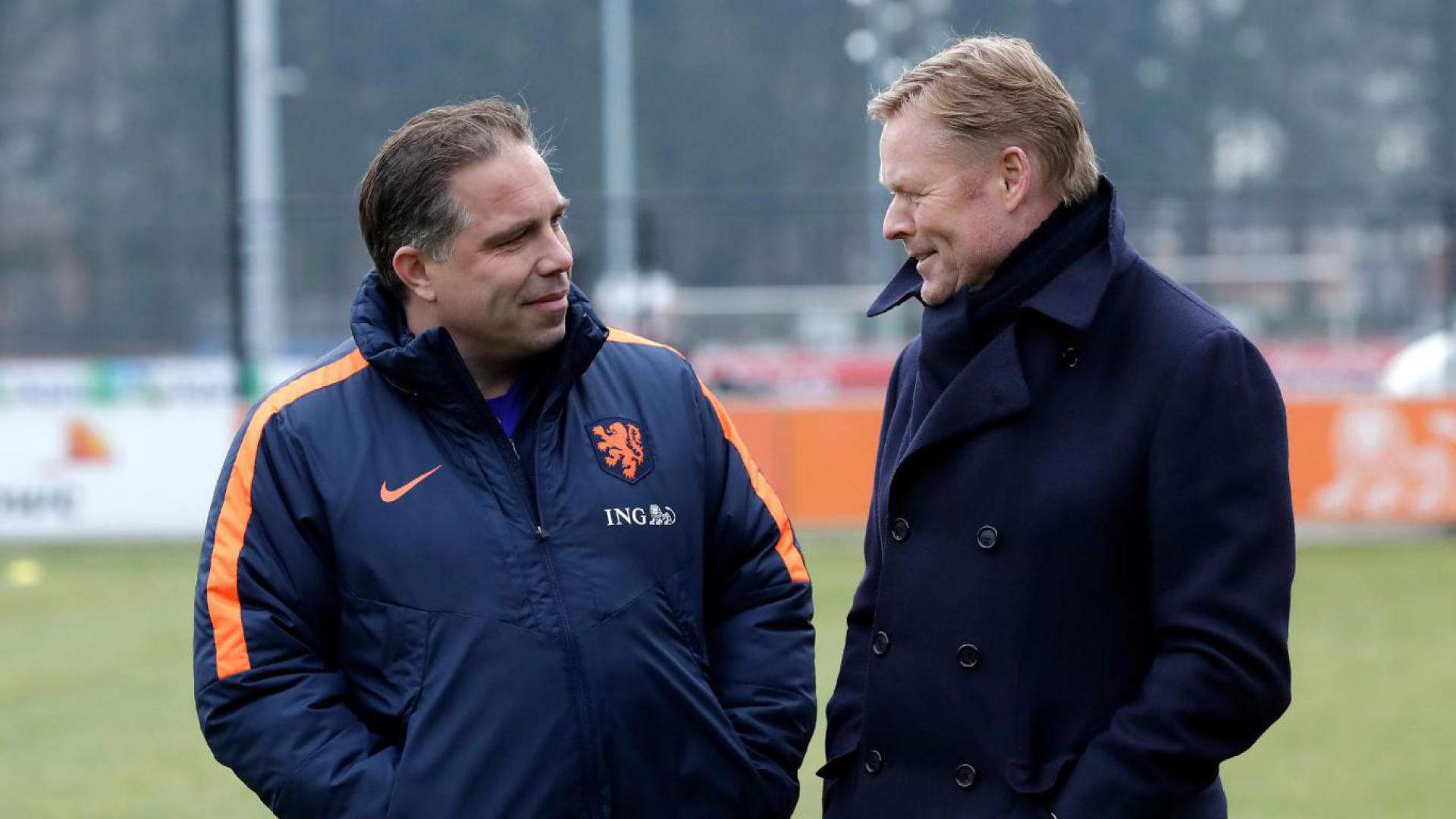 Born in the Eastern Dutch village of Lochem on 16 August 1970, Art Langeler started playing football in one of the youth squads of SPC Lochem. At A-junior level (aged under 18), he switched to De Graafschap Doetinchem, where he played twenty official matches from 1990 to 1992 before moving to Zwolle to study physical education at Hogeschool Windesheim. He continued playing football at the highest amateur level at different clubs for about ten years.

After obtaining his diploma, Langeler combined his position as gym teacher with his role as trainer at several clubs, including the Under-19 teams at FC Zwolle and AGOV. He was head coach at sv Colmschate'33 and Rohda Raalte for four and three years respectively.

In 2008, Langeler went to work at FC Zwolle, where he combined the position of head of youth development with his role as trainer of several youth teams. In January 2010, he took over the position of head coach at PEC Zwolle from Jan Everse. Having been close to promotion a few times, FC Zwolle finally lifted the Jupiler League title in the 2011-2012 season with Langeler at the helm.

In the summer of 2013, Langeler made the switch to PSV Eindhoven, where he served as head of youth development for four years. During his final season in Eindhoven, herwas also KNVB coach of the Netherlands Under-20 squad and, from October 2017 of the national junior squad. As of the 2017-2018 season, Langeler has been fully employed by the KNVB, first as coach of the Netherlands junior team and coordinator of the national youth teams, and since 1 May 2018 as director of football development. He ended his 1.5-year stint as Jong Oranje coach with a trip to South America at the end of May 2018.

Art Langeler, his wife Mirjam and two children, Xanne and Niek, live in Zwolle. He has an extensive social network and enjoys spending his free time with all kinds of ball games..
Jean-Paul Decossaux
Commercial Director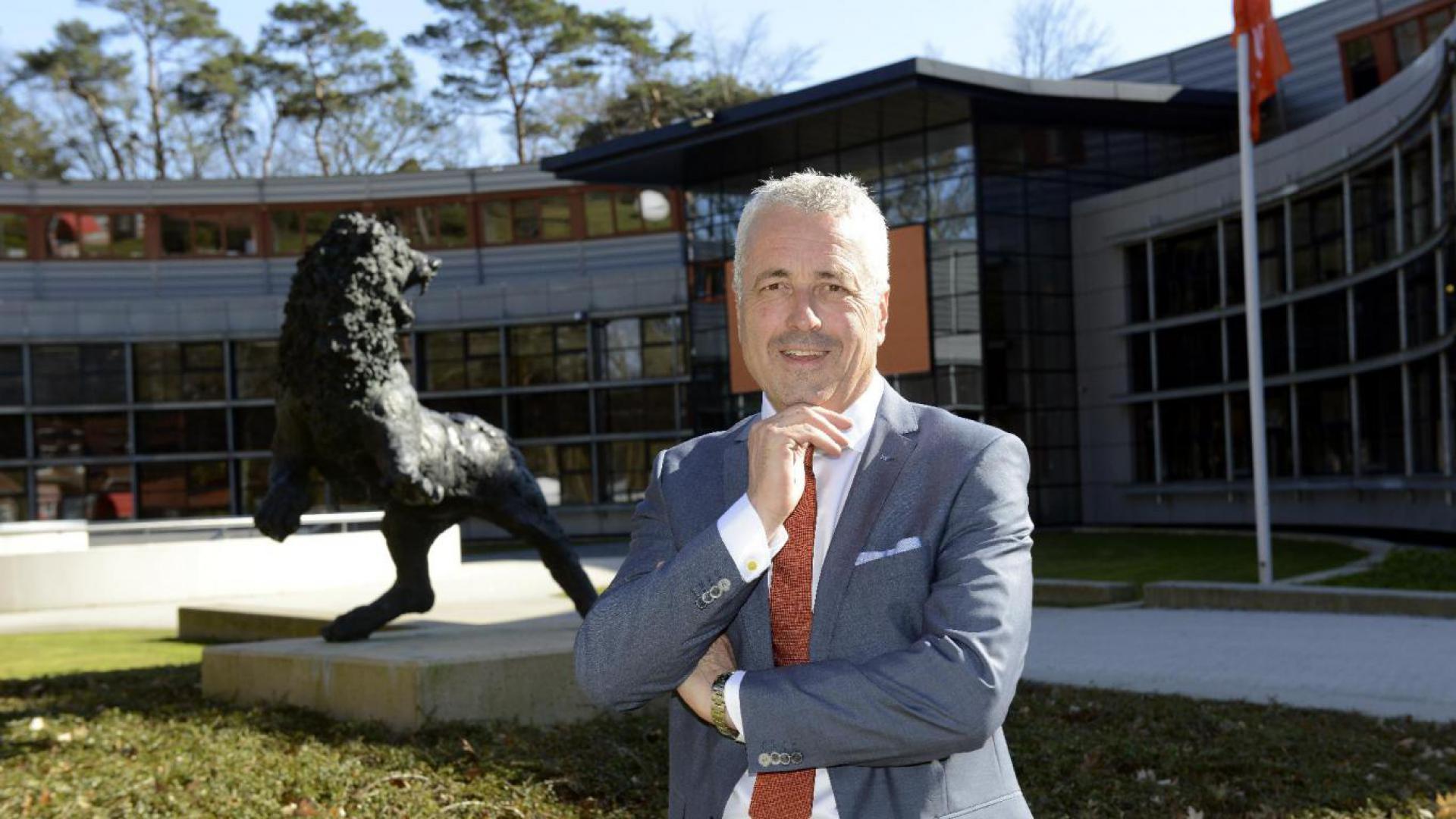 Jean-Paul Decossaux (1963) studied Computer Science at the University of Leiden before taking up his first job as a management consultant for database consulting company DCE. After a few years, Decossaux specialised in marketing techniques, distribution models and co-branding principles with the banking and insurance markets as his primary focus.

In the 1990s, Jean-Paul Decossaux became the founder and managing partner of the Da Vinci Group, a medium-sized consultancy agency catering for this specific niche market. In 2002 he sold his organisation to join the KNVB as commercial affairs manager in 2014. His job was to redesign and expand the KNVB's full sponsorship model.

The KNVB Supervisory Board appointed Decossaux to the post of Commercial Director as per 1 December 2009. He was appointed to the Board as Commercial Affairs Director as per 1 April 2010.
Jean-Paul Decossaux lives with his two daughters and wife in the village of Durgerdam, just north of Amsterdam. His hobbies include sailing, music and outdoor activities. Decossaux played for Haarlem football club KHFC until the age of 17.
Ron Francis
Financial Director
Ron Francis (1978) started work as an assistant accountant and management consultant with KPMG. Between 1996 and 2008, he completed several studies at Nyenrode Business University in the fields of accountancy, controlling and management. In addition, he followed an Executive Master in Finance and Control programme, which he completed with honours.

Ron Francis has been working within the KNVB's professional football unit since 2001. He has held various positions such as controller, financial manager and manager of the KNVB's staff departments which include the policy, licensing, and fiscal departments.

KNVB Expertise
In 2007, Ron Francis set up KNVB Expertise, a centre for research and knowledge management in professional football. The research centre is a collaboration between the Eredivisie, Dutch football employers' organisation FBO and the KNVB. The centre conducts scientific research and advises clubs on management issues.

In 2008 and 2009, Ron Francis was a member of the UEFA working group which, under the leadership of UEFA President Michel Platini, developed rules governing financial fair play in European professional football. Francis joined the Board as Financial Director on 1 July 2010. He is also chairman of the board of the Universitair Centrum Sportgeneeskunde (UCS), a collaboration between Utrecht University and the KNVB.

Ron Francis lives with his wife and two children in the northern Dutch province of Friesland, where he is also active in local politics. Francis has played recreational football for DCS and SDZZ in Zevenaar.

Amateur football
Jan Dirk van der Zee
Director Amateur Football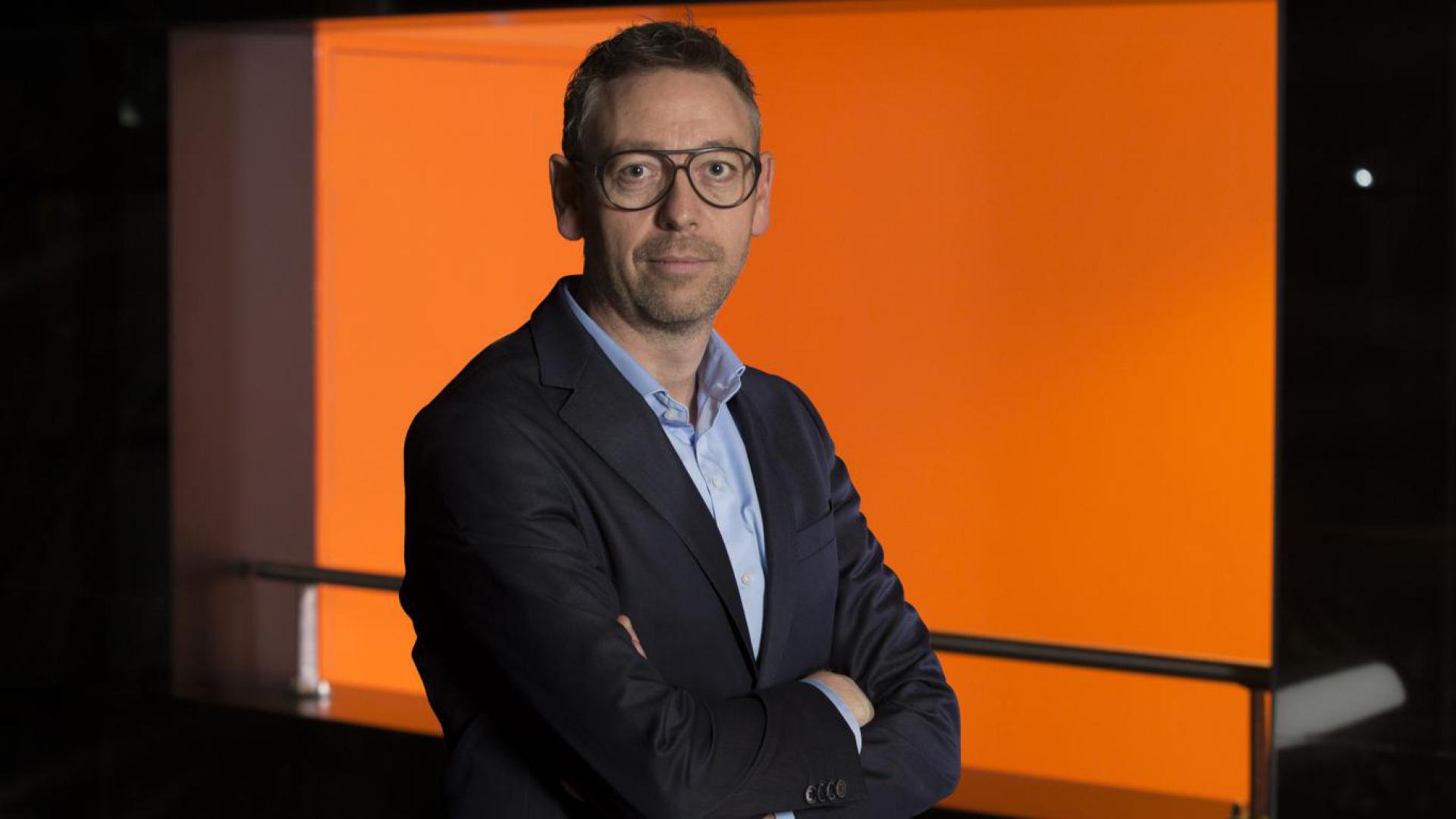 Jan Dirk van der Zee (1971) took up the post of Director of the Netherlands Amateur Football Association in April 2015.
Having been active as a player and volunteer with various clubs, Van der Zee knows the world of football inside out. He also has extensive administrative and management experience. In 1995 and 1996, Van der Zee was project manager with Vroom & Dreesmann department store.
In 1996, he moved to C & A Netherlands where he held various management positions, before joining the trade organisation Mitex in 1998 as a manager tasked with internal restructuring. In 2001, Van der Zee became deputy director of Mitex and moved up to the position of director in 2003.
Meta Römers
Director of Operations for amateur football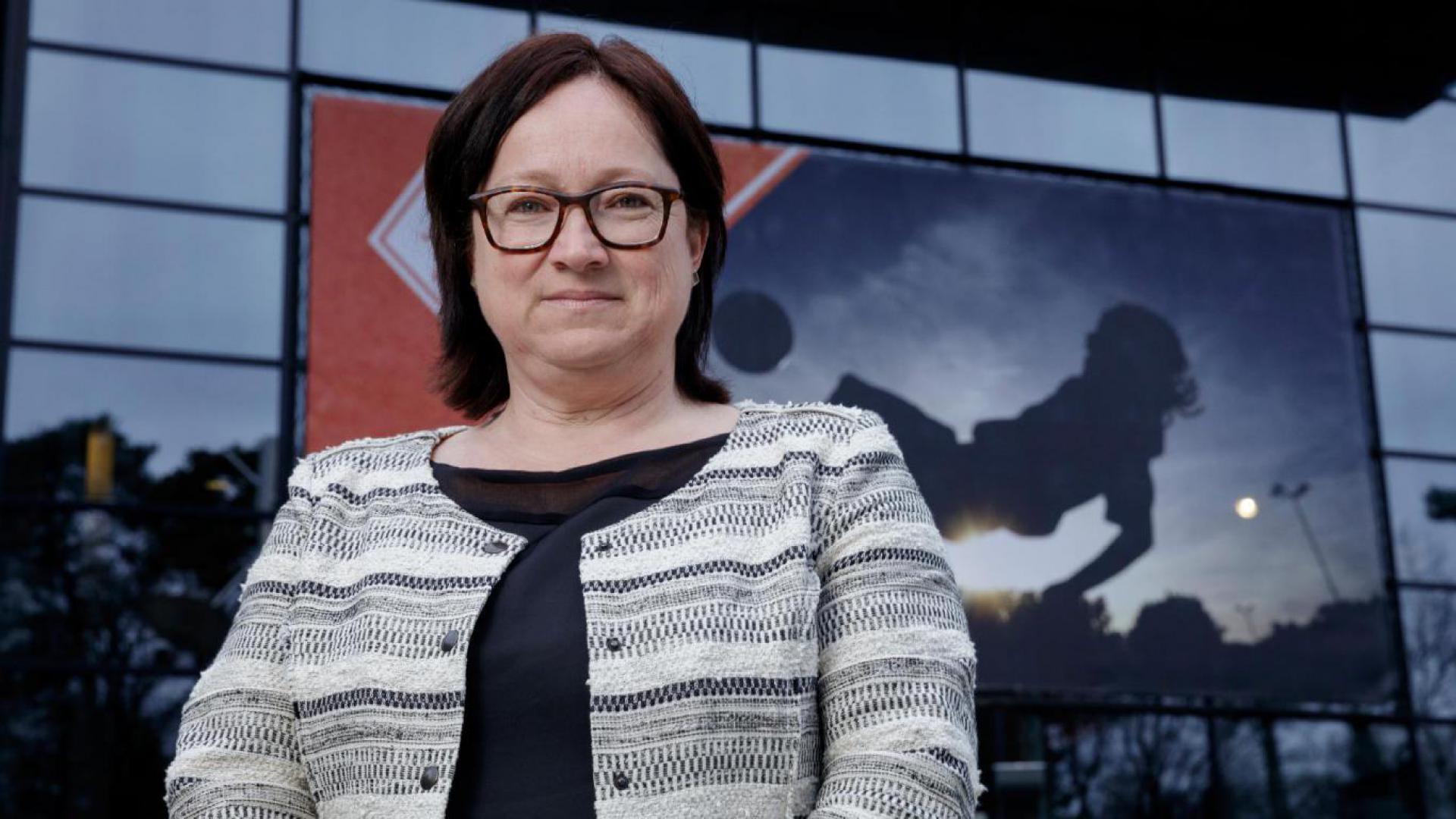 Meta Römers joined the KNVB as Director of Operations for amateur football on January 1, 2016. Römers is responsible for the finances of the Amateur Football Unit, human resources and ICT. She is also tasked with the overall day-to-day management of the workforce.
Römers (45) previously worked with Randstad Netherlands where she held several management positions. In her free time, she coaches the E2 'pupils' team of v.v. Haaften football club.