The Netherlands will face Italy, Bosnia and Herzegovina and Poland in Nations League matches scheduled for this autumn. This was the outcome of today's draw in the Beurs van Berlage Conference Centre in Amsterdam.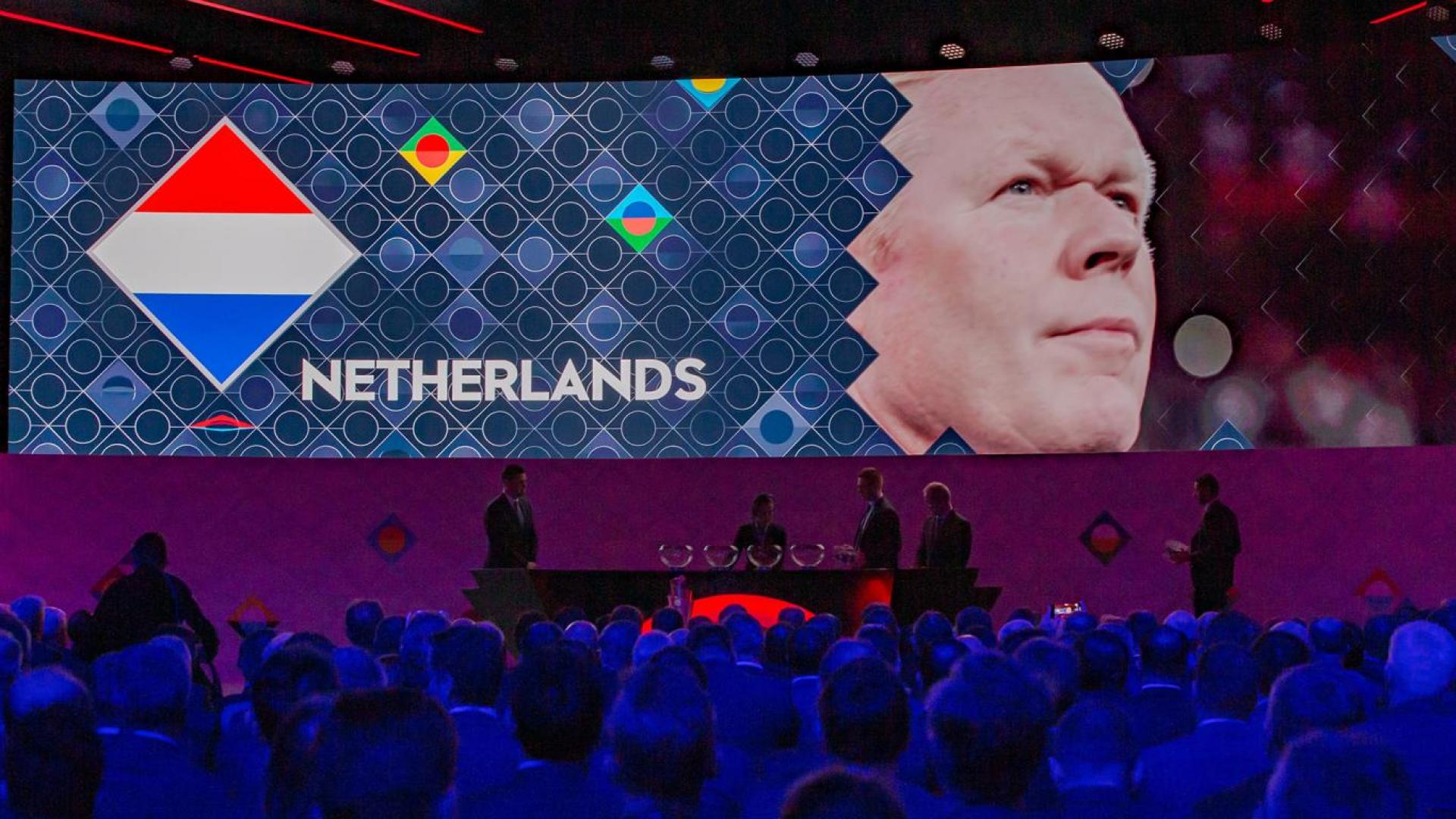 Italy
In the first edition of the Nations League, Italy and Poland were also in the same League. The southern Europeans finished runners-up, below the winners Portugal. The last time the Dutch faced Roberto Mancini's team was in June 2018; the friendly in Turin ended in a 1-1 draw.
Out of the 21 previous encounters, only three ended in victory for the Oranje; there were nine draws and nine wins for Italy.
Bosnia and Herzegovina
Never before have the Netherlands played Bosnia and Herzegovina, so the match later this year will be a first for Ronald Koeman's men. In the previous edition of the Nations League, the Bosnians played in League B, facing Northern Ireland and Austria, and convincingly won the group with three wins and one draw. At the end of this month, the team led by Dusan Bajevic will take part in the play-offs qualify for the UEFA Euro 2020 final tournament.
Poland
Poland finished last in the 2018-2019 group with Portugal and Italy, but because the groups in League A will consist of four teams instead of three this autumn, they will stay at the highest level. The Orange squad played against Poland fifteen times before; there were six wins, six ties and three defeats to Poland.
The last encounter with Poland was on 1 June 2016. That friendly ended in a 2-1 victory thanks to goals by Vincent Janssen and Georginio Wijnaldum.