In October, the KNVB Board decided to nominate KNVB President Just Spee as a candidate member of the UEFA Executive Committee. A profile of our chairman, exactly one month before the elections in Montreux.
President of the Royal Netherlands Football Association (KNVB), Just Spee is listed as one of the most influential people in the Netherlands. Currently eligible for election to the Executive Committee of UEFA, he was asked in a recent interview how he thought a former CEO and business advisor could find his way in the complexity of European football, suggesting that KNVB pales in significance compared to the super wealthy FC Barcelona, Manchester City or Paris Saint-Germain. Spee points out that being the largest of the small clubs is not of little account and underscores the importance of a liberal, innovative way of thinking and a pivotal position as bridge builder. To put it more succinctly 'Football is a game, a sport and business'.
'Football is a game, a sport and business'
Spee knows all too well that football is a sport. From a very young age he has remained a member of Koninklijke HFC, the Netherlands' oldest football club. He played matches for the flagship team and was twice the club's treasurer. As a businessman, Spee has been responsible on two occasions for a large company and his stance remains unwavering, putting unequivocal emphasis on his belief that the core of what you do must be cherished. It is the DNA of the organization. The surrounding elements are open to daring, originality and change.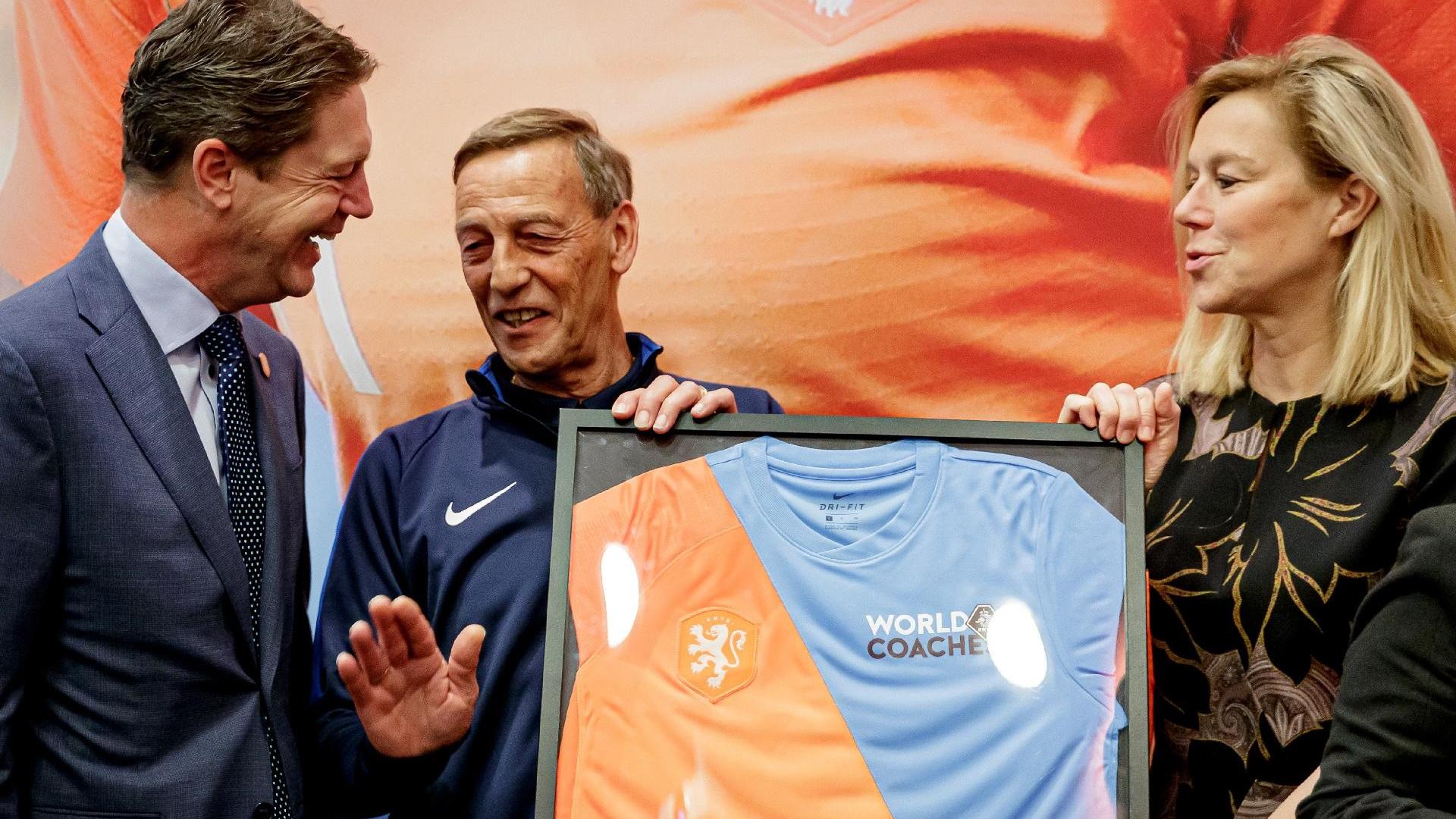 Directing people towards success
Previously, as CEO of Stage Entertainment – Europe's largest musical production and theatre management company – he refocused its core priorities and mobilized it to renewed success as a leading global integrated theatre company. Spee refers to the 'E' in CEO as 'Enabling', giving prominence to his conviction that directing people towards success entails enabling them to perform to their highest potential. It is, therefore, the task of the leader to remove obstacles, to face challenges and pave the way towards positive results.
Spee refers to the 'E' in CEO as 'Enabling'
Spee's sharp observations have borne witness to many a non-executive board member out of touch with today's ever-changing world of modern organizations, state of the art technology, and what drives today's multi-motivated, multidisciplinary Millennials and their commitment to purpose over profit. Alternatively, he stresses, there are CEOs, irrespective of age, of an entirely different character. Their ongoing success is not context focused, but fixed on a more dynamic approach, which necessitates fruitful interaction between shareholders and the board. Rather than coming up with the proverbial, magic solution to a problem, he advocates achievement-oriented organization through enabling resourcefulness and inventiveness.
Cool in a crisis demeanour
No stranger to companies facing imminent collapse, Spee's accumulated expertise in that area and 'cool in a crisis' demeanour are indicative of his large experience. A case in point is the leading independent TV production company: Endemol, floundering under an insurmountable financial burden at the time he joined as 1 of 5 board members. As CEO, Spee and his central team kept the company comprising of thousands of employees and companies in 35 countries across all continents afloat ensuring continued creativity, sales, and production of shows. Their efforts culminated in triumphant success, and the sale of the company to new shareholders 4 years later.
Heaven is where creativity never ceases
Spee's architect grandfather left a document to be read after he died entitled: 'To my grandsons when I am no longer here.' It was a drawing of a towering building reaching for the sky. He wrote that he hoped he was right and that he would go to Heaven and that Heaven meant that, as an architect, you could build whatever you wanted to, and that it would never be completed. You would always be busy with it. In other words, there is no end to doing what you love. Heaven is where creativity never ceases.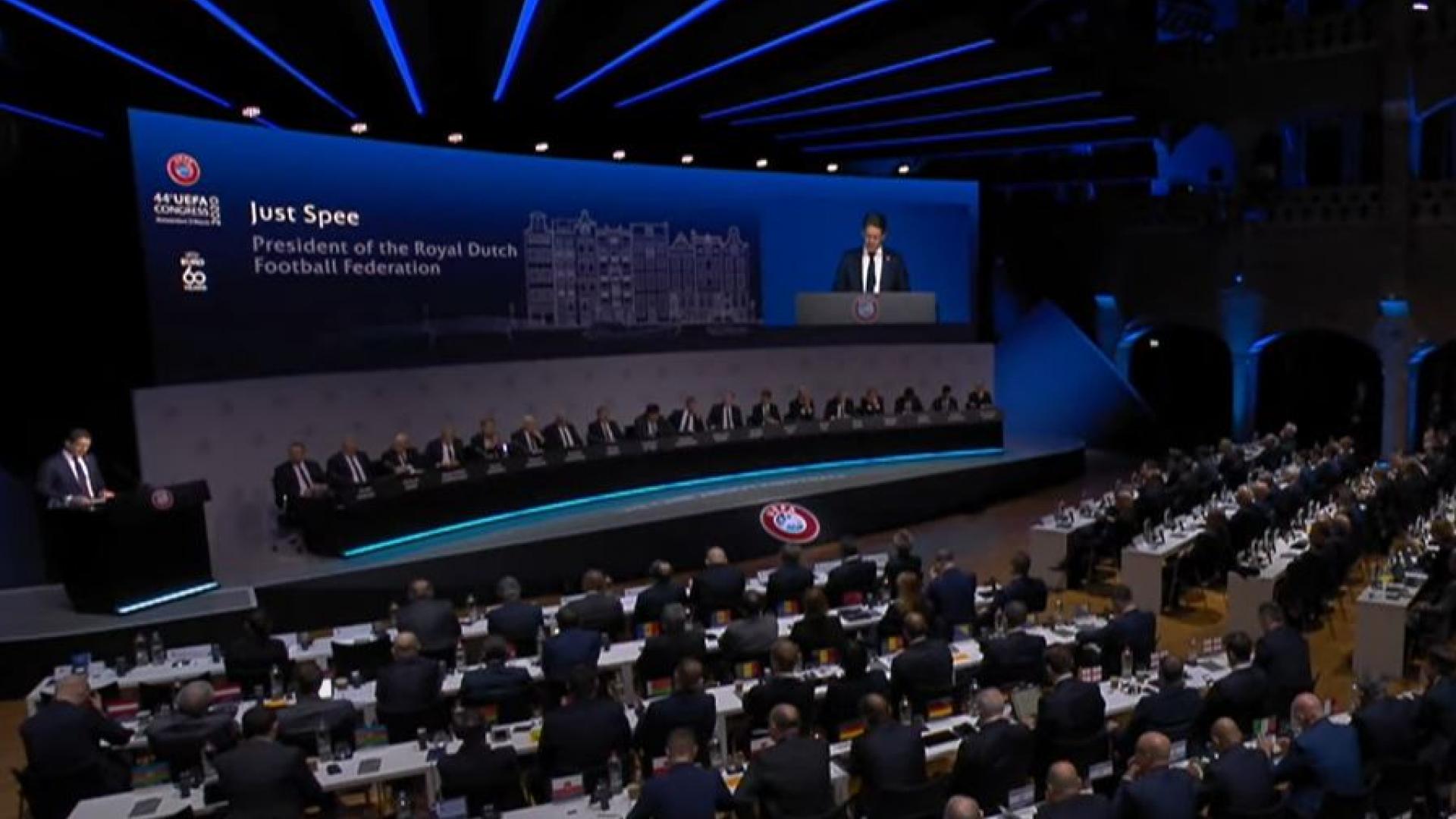 UEFA Congress See the speech of KNVB President Just Spee at the annual UEFA Congress in Amsterdam in March 2020.