The 2018 Football 7-a-side European Championship will be held in the Netherlands from 22 July to 22 August. The venue will be the KNVB Campus in Zeist.
This is the first time that the International Federation of Cerebral Palsy Football (IFCPF) has awarded the European Championship finals to the KNVB. Six years ago, the Netherlands hosted the World Cup in the eastern province of Drenthe. This time around, up to sixteen countries will be able to compete for the European title. There will be no qualifying matches; nations can register their participation. Eleven countries took part in the previous European Championship in Portugal in 2014, where the Netherlands ended runners-up.
Additional boost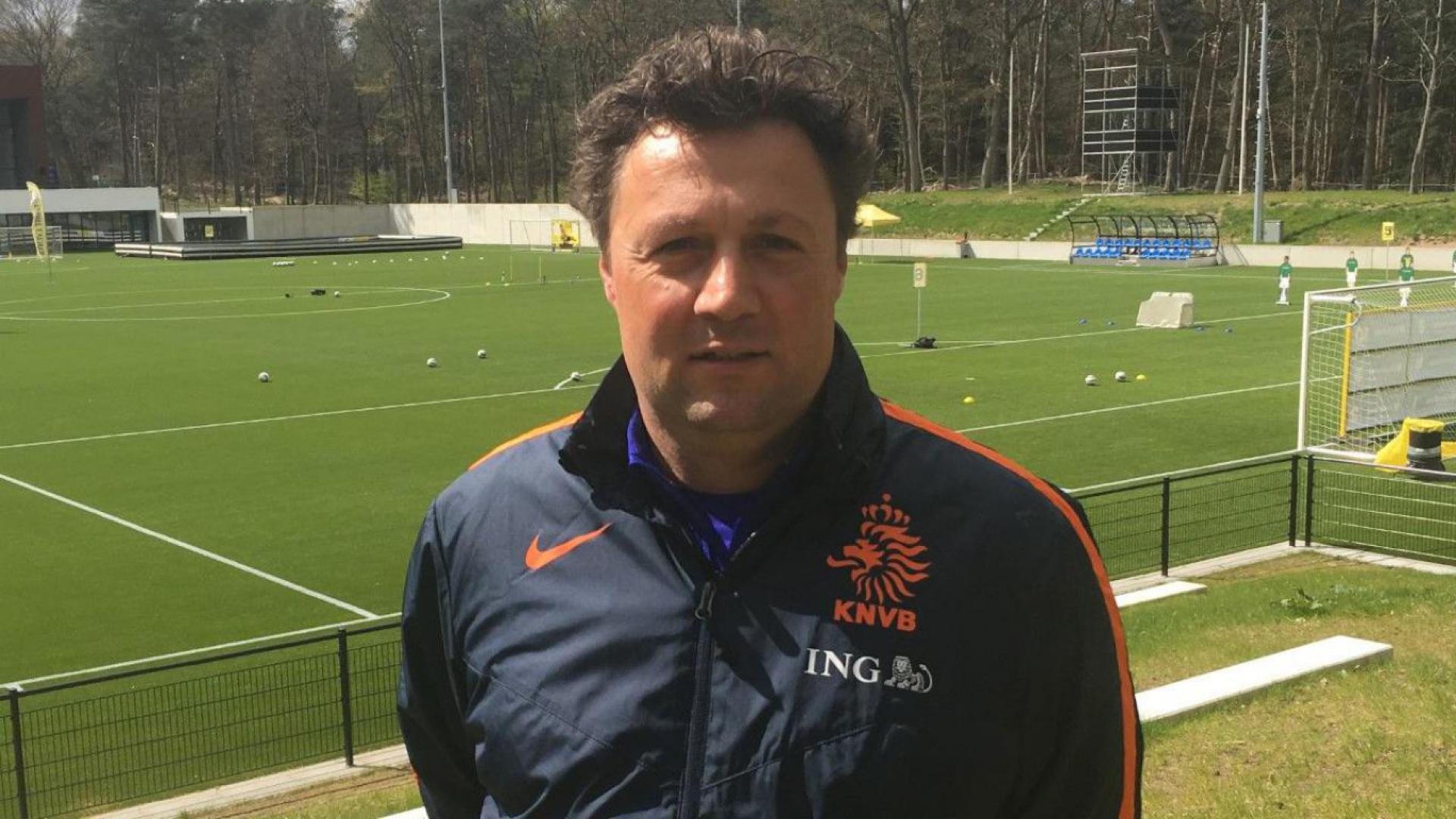 Netherlands Football 7-a-side manager Max Raeven is obviously pleased that he and his team will be in action before a home crowd next year. "This could give an extra boost to Football 7-a-side in general, particularly given the current situation facing the sport. By competing in the European Championship finals in our own country, we can show that we are still there and are still a force to be reckoned with - even though we've lost our A-status and despite the limited number of fixtures we have played."
Football 7-a-side was a regular sport at the Paralympic Games from 1984 to 2016, but has since lost its Paralympic status. This means that today's players can no longer count on any financial compensation from NOC*NSF (the Dutch Olympic Committee*Dutch Sports Federation) and that the national team has had to adjust its playing schedule. Changes are also taking place on an international level. For example, the classification [according to levels of impairment, ed.] is to be adjusted, with the number of disability classes going down from four to three.
The allocation of the European Championship to the Netherlands gives players and staff fresh motivation. It's wonderful to be able to play such a major tournament in your own country.
"That has consequences for everyone: both positive and negative," explains Raeven. "Thomas Kleinlugtebeld, for example, has said farewell to the Dutch team, because he can no longer combine football with his professional career. More boys are struggling with the same dilemma. So, who knows what the squad will look like under the new classification. But having the European Championship on Dutch soil will give a fresh boost, because of course it's wonderful to play such a tournament in your home country."
Professional ambiance
The KNVB Campus has all the professional facilities and other requirements to ensure a smooth organisation of the European Championship. Obviously, Football 7-a-side is looking to regain its Paralympic status. Being able to organise major tournaments like the Euros in a professional way is key to achieving this. From this perspective, the KNVB Campus in Zeist is an excellent venue. Raeven: "Knowing the KNVB, I expect everything to be organised down to the smallest detail. All required professional facilities are available on the Campus. The venue looks just great: it has a brand new artificial turf pitch, a state-of-the-art Sports Medical Center and a classy hotel."
Football 7-a-side Euros
The Netherlands participated in the following European Championship finals
| Year | Host | Netherlands result |
| --- | --- | --- |
| 1991 | England | 1 |
| 1995 | England | 1 |
| 1999 | Belgium | 2 |
| 2002 | Ukraine | 3 |
| 2006 | Ireland | 3 |
| 2010 | Scotland | 4 |
| 2014 | Portugal | 2 |
About Football 7-a-side
Football 7-a-side, or CP football, is intended for players who have problems with balance or controlling their movements as a result of a brain lesion called Cerebral Palsy. Players with other neurological disorders, including stroke and traumatic brain injury, can also join the sport.
Football 7-a-side is played under FIFA rules with some modifications. These include a smaller pitch, a smaller number of players, elimination of the offside rule and permission for one-handed throw-ins. The first official Football 7-a-side match in the Netherlands took place 33 years ago. The national Football 7-a-side squad was given the status of official KNVB team in 2005.