WorldCoaches hopes to have a social impact in Cape Verde through the game of football. Therefore, last week WorldCoaches organized a five-day course for 24 local coaches. This coincided with a visit to the African islands by the mayor of Rotterdam Ahmed Aboutaleb.
The coaches completed their first course in November 2018 and returned from their respective Cape Verdean islands to the country's capital Praia to partake in the follow-up course. This course was given by WorldCoaches-ambassador Johan Neeskens and KNVB-instructor Rob Klein.
The WorldCoaches course coincided with the visit by the mayor of Rotterdam, Ahmed Aboutaleb, to Cape Verde. Last Wednesday Ahmed Aboutaleb, David Mendes da Silva, former Dutch international with Cape Verdean roots, and Regi Blinker were invited to attend the ceremony whereby the mayor of Praia handed the keys of the city over to mayor Aboutaleb.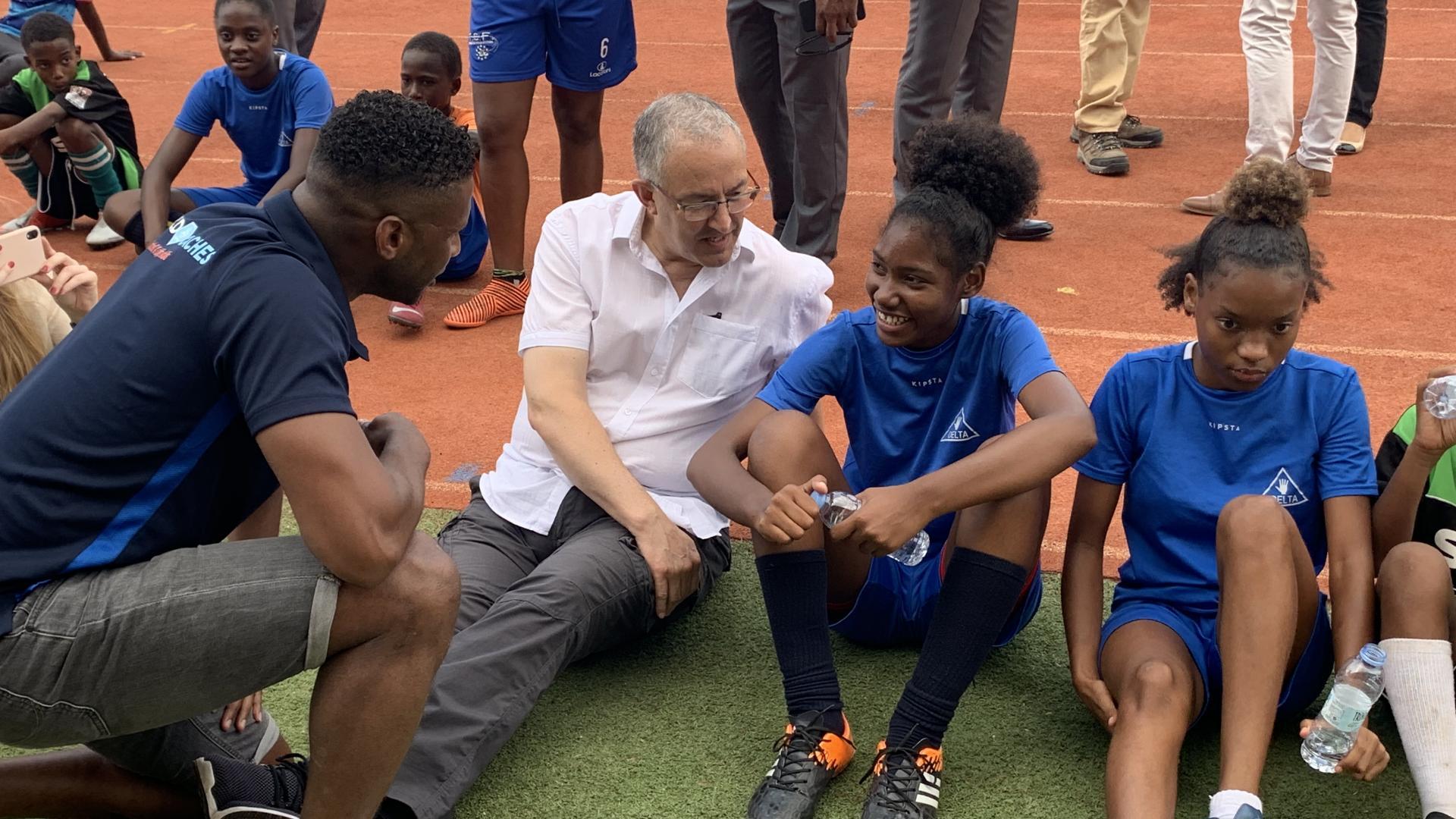 Praising words
Aboutaleb praised the WorldCoaches project during the ceremony. He indicated that talent is equally distributed around the word, but that the resources to develop talent are not. He acclaimed the KNVB and WorldCoaches for their contribution to the development of talent among locals, who during the courses learn how they can achieve social impact through football. In addition, Aboutaleb visited a WorldCoaches course.
During his visit he was able to watch a children's tournament. Aboutaleb had the opportunity to speak with participating Cape Verdean Coaches and children and experienced the philosophy of the WorldCoaches programme in person. The coaches returned to their home islands to implement the lessons they have learned during the courses.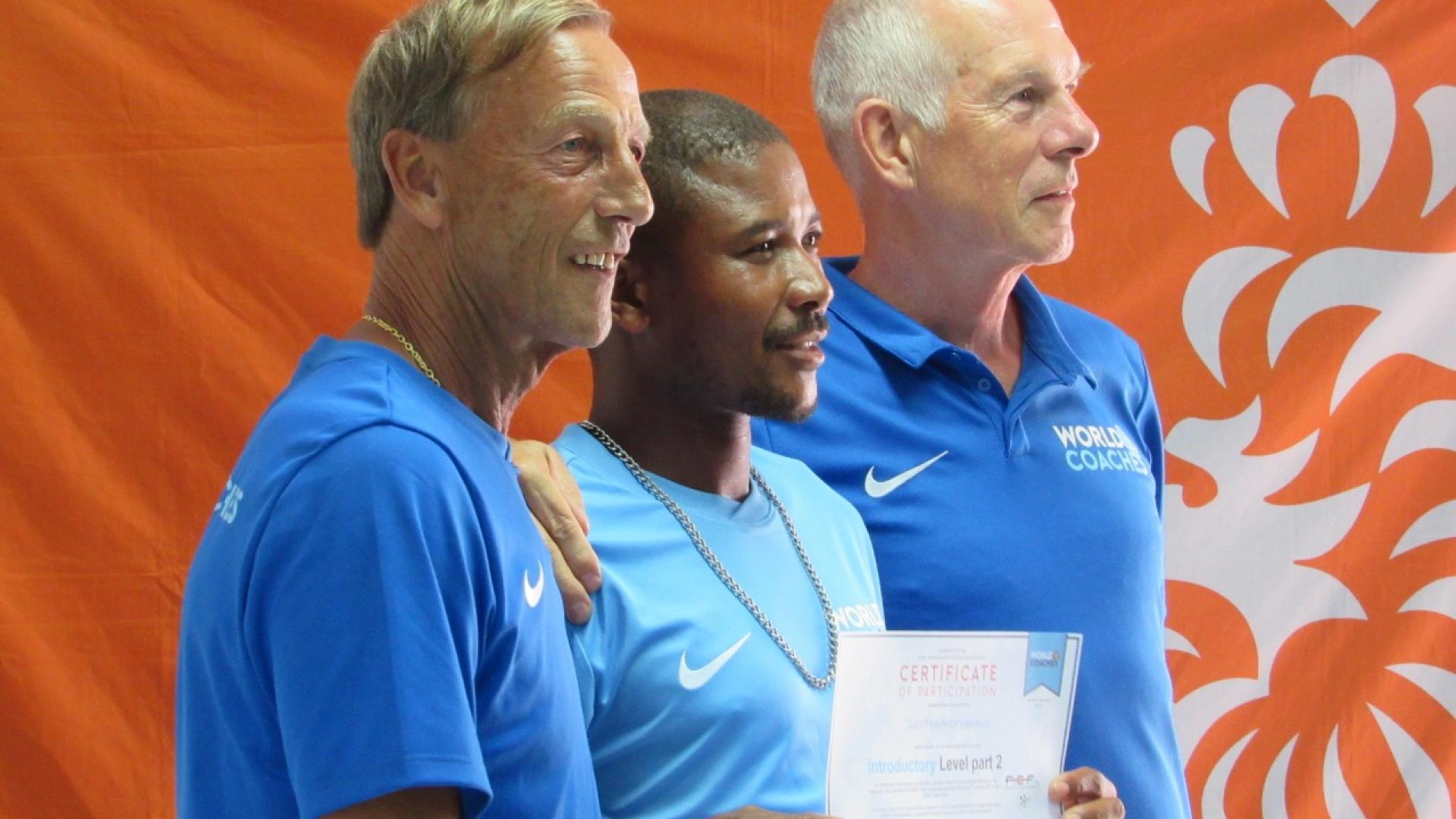 Collaboration with Cape Verde
WorldCoaches has been active in Cape Verde for several years. It started when in 2016, ambassador Pierre van Hooijdonk and KNVB teacher Rob Klein landed in Praia to give a course that coincided with a trade mission from the Dutch government. Another course was given in November 2018 by Rob Klein and ambassador David Mendes da Silva.
At the end of 2018, during the state visit of the Cape Verdean president, a large clinic was organized at Het Kasteel in Rotterdam, during which also Dutch King Willem-Alexander was present. At this clinic, the directors of the KNVB and the FCF signed a Memorandum of Understanding, which included several objectives, including the development of women's football in Cape Verde.