From Monday 2 March, the KNVB will host the annual UEFA Congress for the first time in the history of European football's governing body. It's a prestigious task with great benefits for Dutch football. KNVB Secretary-General Gijs de Jong is looking forward to the two-day event in Amsterdam.
"We have laid down the KNVB's international ambition in our strategy called 'For the future of our football'. It highlights our commitment to show what we stand for and make ourselves heard in all areas of the game," De Jong explains.
"Our core values ​​are courage, passion, creativity, connection and innovation. In order to promote and realise our vision in the best possible way, building up a strong network is essential. The 44th Ordinary UEFA Congress provides an excellent opportunity for this. When you are the organiser, everyone will automatically come to you to shake hands. You literally make contact with everyone. This allows us to strengthen and expand our international ties."
Our core values ​​are courage, passion, creativity, connection and innovation.
During the UEFA Congress, the KNVB will be able to share its vision of the future of club football as well as about other issues. "The KNVB is certainly not in favour of a European super competition. On the contrary, we attach great value to preserving the entire football eco-system. There must therefore be a healthy and logical relationship between national and European competitions. Furthermore, we focus on a higher appreciation of talent development, the importance of youth education and the training of coaches. By calling attention to this in the corridors of the UEFA Congress, we can do a lot of good things for Dutch football during these two days."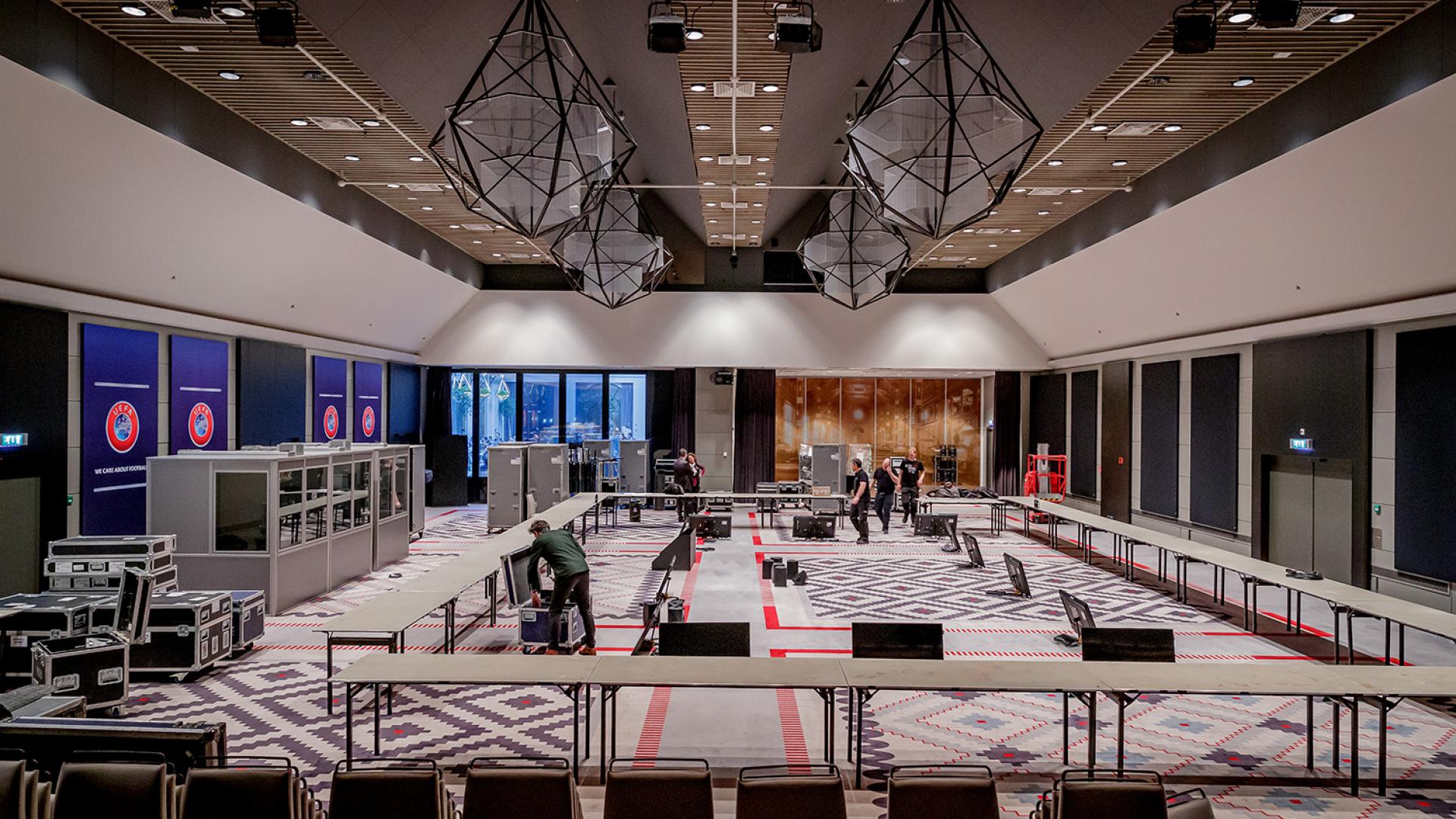 In addition, the new KNVB President Just Spee will present himself at the UEFA Congress. "He will welcome the guests during the gala dinner and also address the congress. He will meet everyone who has an important task in international football. This is an ideal opportunity for him to make contacts."
Confidence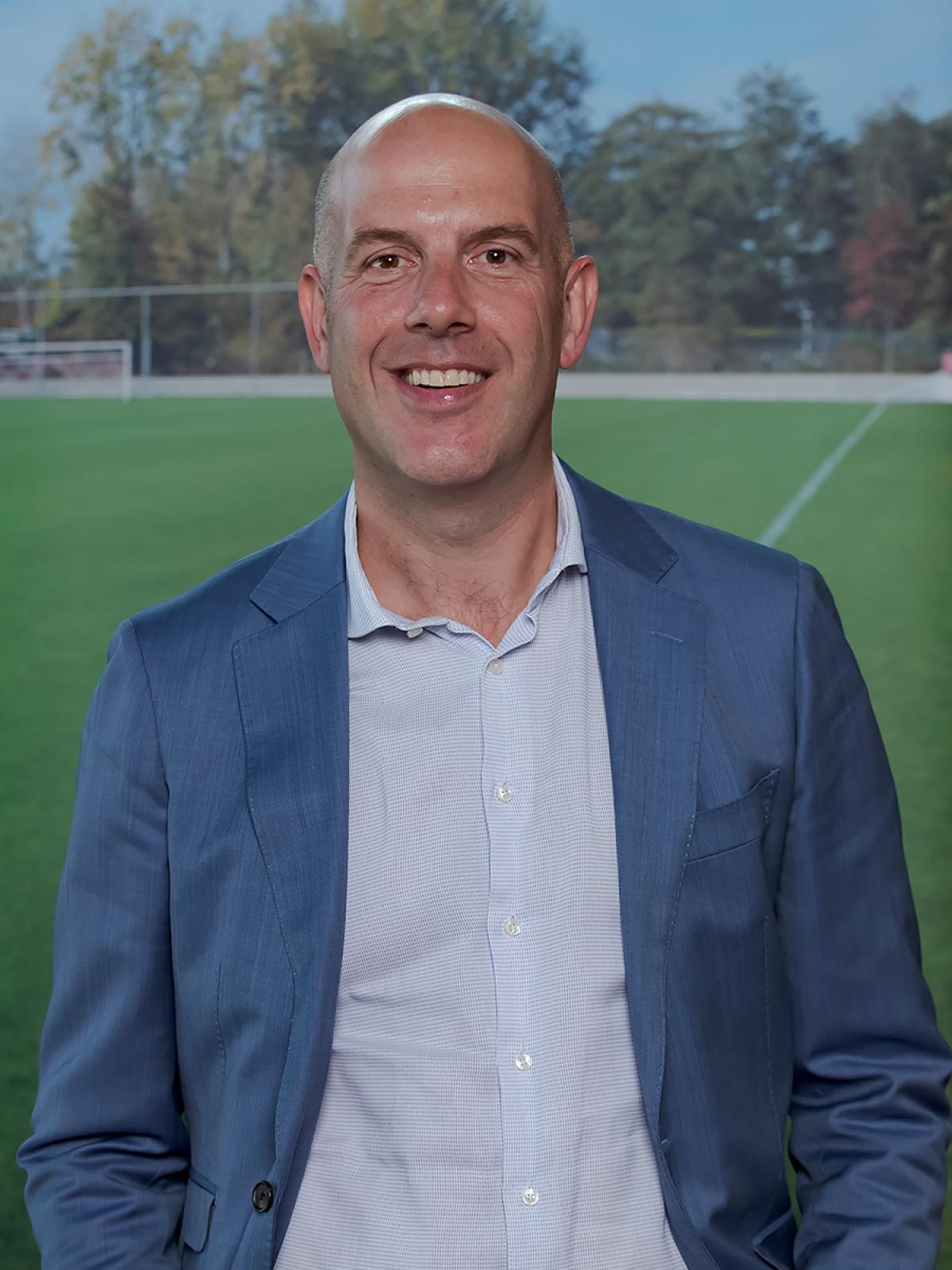 The UEFA Congress is basically the UEFA's annual meeting. It's attended by all 55 member associations, each represented by three delegates. In addition, there will be representatives from FIFA and the other continental federations. In total, the KNVB is expecting around 400 people. "It's wonderful that we were able to bring this event to the Netherlands for the first time. We are very proud of that," De Jong continues. "It shows confidence in us and it fits in well with our ambition to play a leading role internationally."
The Netherlands had two spearheads in its lobbying activities at UEFA. "Marking the KNVB's 130th anniversary was a good reason to organise this particular UEFA Congress. In addition, Michael van Praag is in his final year of his term within UEFA's top-level administration. Holding this congress in Amsterdam is a nice gesture towards Michael."
Agenda
In addition to the traditional meeting (which will decide, among other issues, whether the Netherlands will host the 2023 UEFA Women's Champions League Final), the agenda will feature a gala dinner in the Beurs van Berlage conference centre, the draw for the Nations League and an informal closing in the Kromhouthal.
We aim to building bridges with our fellow football associations
"It is a busy agenda and therefore a major logistical operation. On behalf of the KNVB, a number of colleagues are playing an important role. They are making sure that everything runs smoothly in various areas: logistically, organisationally and strategically... They're doing a great job," Gijs de Jong says.
All football associations attending the Congress will receive a present from the KNVB, in line with EURO 2020's 'Building Bridges' theme. "We will highlight that theme as much as possible during this UEFA Congress. Building on our 'Shirt Swap' campaign, we will give all associations a special shirt, a combination of our orange shirt and their country's national shirt. In addition, every delegation will receive a unique photo album. These presents are meant to build bridges with our fellow football associations. Promoting our vision and strengthening our international ties will bring us a lot during the UEFA Congress."