Training Centre and Team Hotel
Teamwork is key in both sports and businesses. The success of any organisation is determined by the strength of its team and the interaction between the individual players. 
At the KNVB Campus, your team will be challenged all day to deliver a top-class performance in an environment where reading the game, creativity, innovation and out-of-the-box thinking is stimulated as part of a total football experience. It's an environment that enables talents from all walks of life to develop themselves continuously, to innovate and join forces with others to bring their performance to the highest levels of excellence.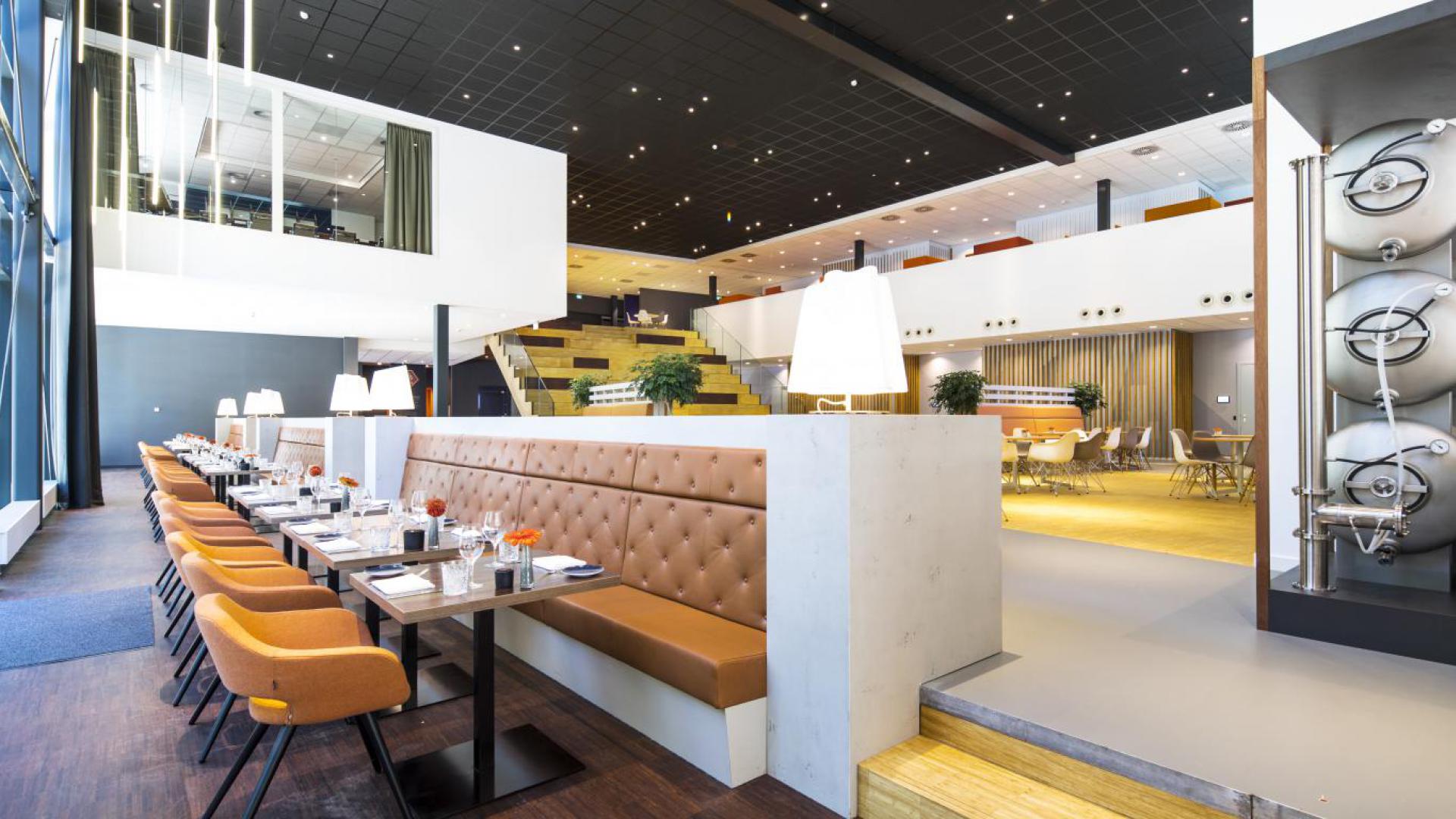 Training Centre
Kick a ball or enjoy the greatest football highlights during the breaks
The Training Centre has a large central hall accommodating large groups as well as several types of rooms catering for smaller meetings. These include 'the Oranje dressing room' and the KNVB boardroom. Your business meetings at the KNVB Campus can be combined with special activities and workshops, including football clinics, health checks, cooking workshops, running clinics and more.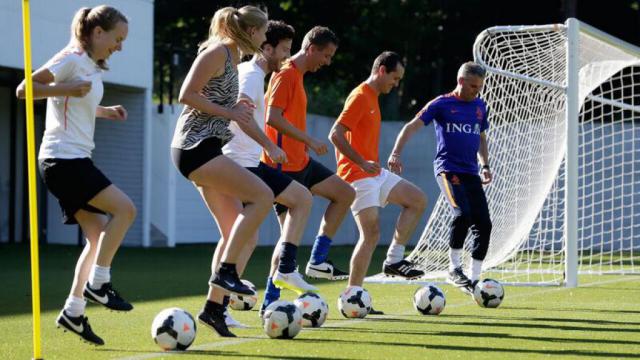 KNVB Campus Clinics Services range from soccer clinics and vitality check-ups to guest speakers, running clinics or even a performance by a famous artist.
Team Hotel
The Team Hotel on the KNVB Campus is specifically designed for the Netherlands representative teams. Its 21 rooms and private lounge contribute to the overall team spirit. The unique and comfortable setting ensures maximum focus during the training programme.
The Team Hotel is also the perfect venue for management teams to engage in team building within a top-level sports environment.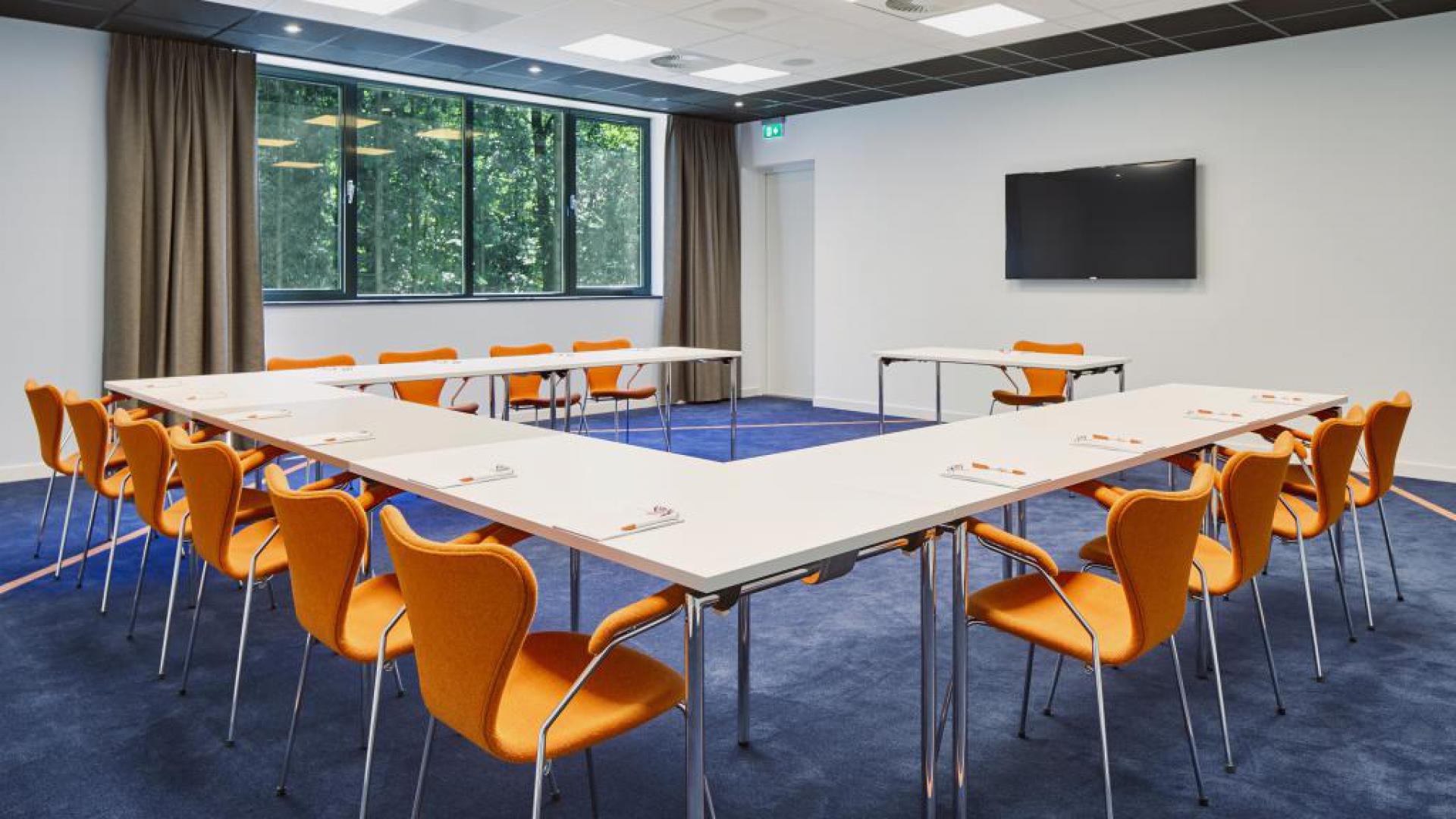 Interested?
Please fill out the contact form and we will get in touch with you as soon as possible, or contact us via the contact information below.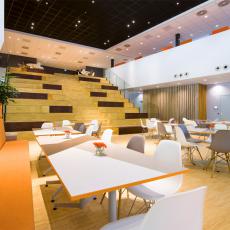 KNVB Campus
Woudenbergseweg 56-58, 3707 HX Zeist, The Netherlands