The Netherlands futsal team
The Netherlands futsal team have automatically qualified as hosts of UEFA Futsal EURO 2022. At the turn of the century, the men in orange were among the world's best; they even made it to the 1989 FIFA Futsal World Cup final in their own country. That has been the high point in the history of futsal in the Netherlands so far. Despite a goal by Marcel Loosveld, the Netherlands were defeated 2-1 by Brazil in the final.
Between 1996 and 2014, the Netherlands competed five times at the European Championship, finishing sixth in 1996 and fourth three years later. The last time the Netherlands qualified for a final tournament was in 2014. Pitted against futsal giants Russia and Portugal, they failed to make it beyond the group stage. The Netherlands participated four times in a futsal World Cup final, with the silver medal in 1989 as their best performance.
The Netherlands manager is Max Tjaden, who earned 78 caps as a player. Tjaden took over from Marcel Loosveld in 2016. His dream when he took up his duties: to play with the Netherlands team before a sell-out crowd in the Ziggo Dome.
The Netherlands are currently placed 18th in the UEFA ranking. Of course, playing at home in the European Championship, the Netherlands futsal players will give everything they have to show what they are capable of. They will know that, with the support of the home crowd, anything is possible!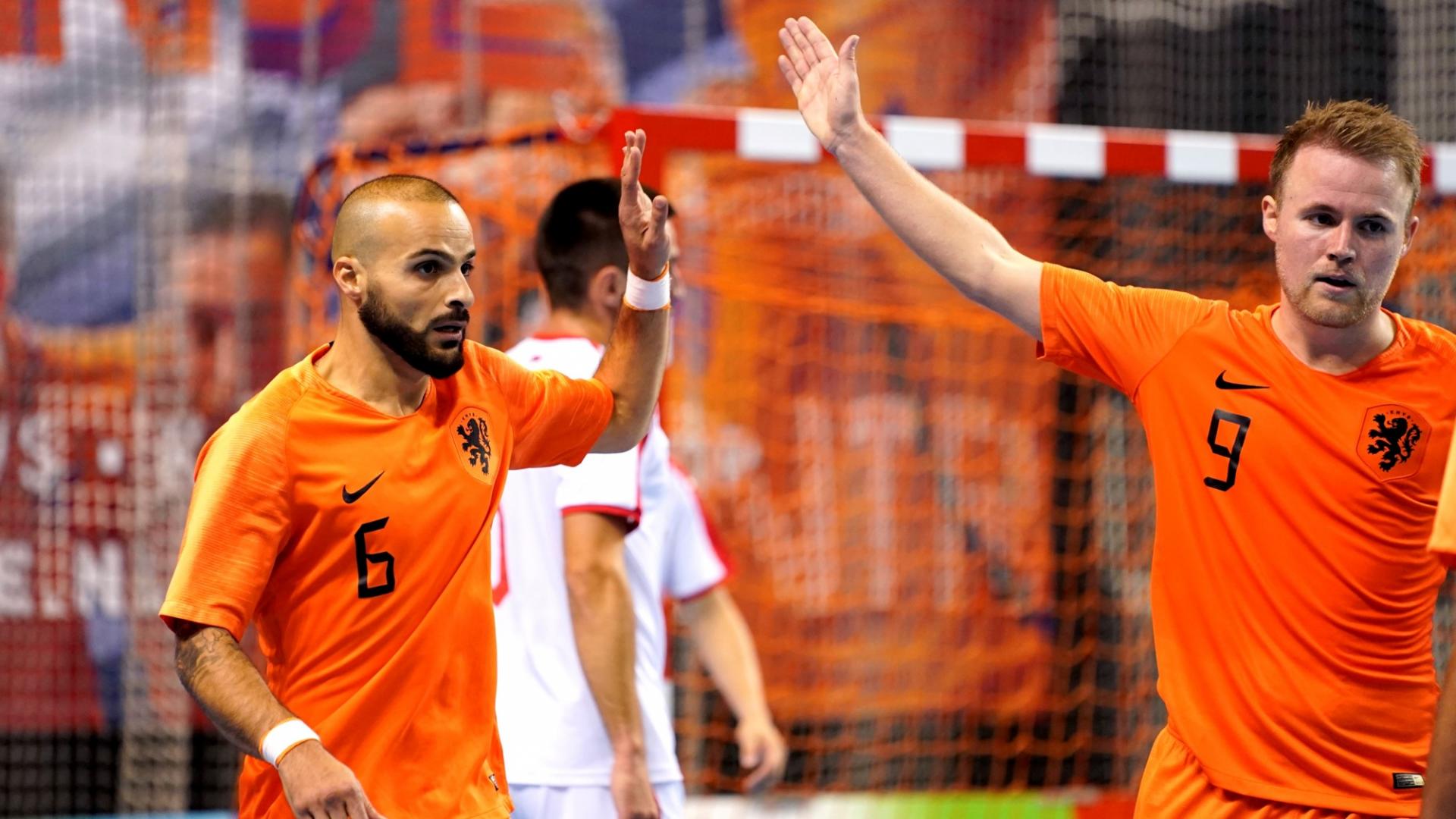 Players The Netherlands national team.